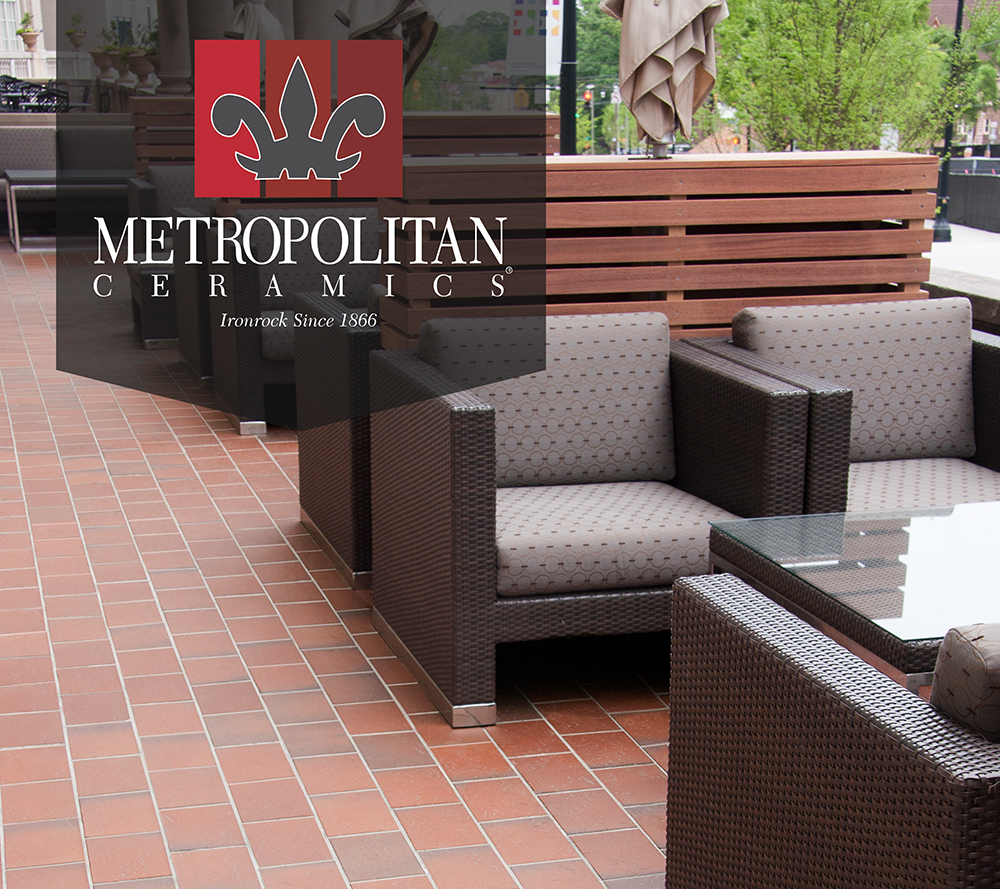 At Coverings 2017 – Orlando, Florida April 4-7, Metropolitan Ceramics will present their large selection of quarry tile and thin brick products at their booth #3022. This year's booth will exhibit framed sample displays and installation graphics showing an assortment of featured products for both the Metropolitan Ceramics® and Royal Thin Brick® product lines.
Metropolitan Ceramics® manufactures high quality, unglazed ceramic quarry tile for demanding indoor and outdoor use like commercial kitchens. Their extruded ½ inch thick tiles are offered in a variety of natural earth tone colors and feature a slip resisting surface.
Metropolitan Ceramics quarry tile is used in a significant number of national account chains and is installed throughout the world. Metropolitan Ceramics products are low absorption, extremely durable, and suitable for the toughest commercial and residential applications indoors and out.
Royal Thin Brick® is a brick veneer product that installs like ceramic tile. After firing, Royal Thin Brick is tumbled to capture the essence of reclaimed brick. The Royal Thin Brick color palette consists of single tones and blends that are reminiscent of the character of worn brick from a bygone era – from rich reds and earthy browns to soft grays and charcoal. All colors are kiln fired and rugged enough to stand up to the harshest environments.
To learn more visit the Metropolitan Ceramics website at www.metroceramics.com or stop by the Coverings booth #3022.