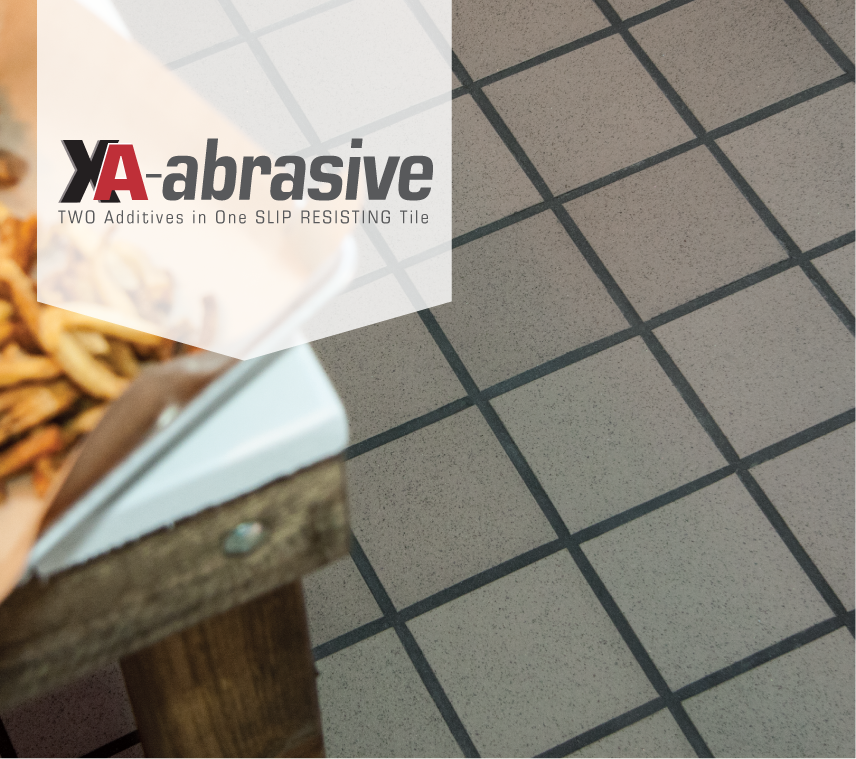 With the addition of XA Abrasive to their QUARRYBASICS® product line, Metropolitan Ceramics® introduces the next evolution of slip resisting tile. XA Abrasive combines two grip enhancing additives in one tile for decades of slip resisting performance.
During manufacturing, in the raw material blending stage, a metallic additive is incorporated into the mix of natural clays and shales that go into making XA Abrasive. After extrusion, silicon carbide is added to the surface of each XA tile.
This one-of-a-kind combination of a silicon carbide embedded surface and a metallic additive through the body of the tile work together to combat the effects of spills, moisture, extreme temperatures, and heavy traffic.
Like Metropolitan Ceramics other unglazed quarry products, XA Abrasive is low absorption, less than 3% and qualifies as vitreous. And at ½" thick, XA Abrasive is extremely durable and ready for the most demanding environments.
Use XA Abrasive anywhere spills/moisture and heavy traffic combine to create slip fall concerns. Commercial kitchens and food prep areas are two prime examples of spaces that would benefit from using XA Abrasive.
There are four color options available with XA Abrasive, 31XA Mayflower Red, 57XA Puritan Gray, 15XA Buckskin, and 18XA Chestnut Brown. The product line is available in 6" x 6", 8" x 8", and 4" x 8" sizes.
For more information about XA Abrasive or any of their other fine products, you can call Metropolitan Ceramics customer service at 1-800–325-3945. You can also visit the Metropolitan Ceramics website – www.metroceramics.com.