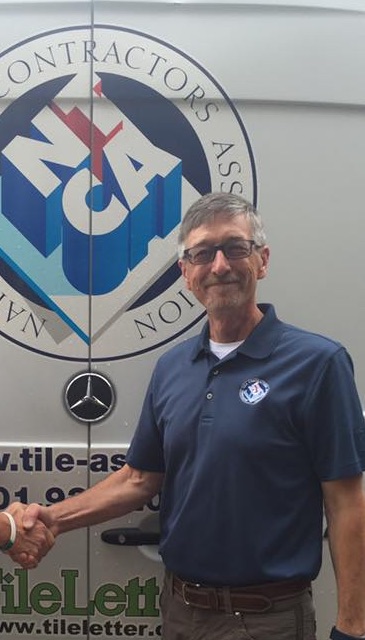 NTCA Training Director Mark Heinlein was recently asked the following question regarding the use of marble thresholds and the options available to installers who need to transition tile or stone to another flooring product.
Question
I have a school cafeteria with Marble thresholds all are broken. Is there something more stable that I can use to replace them with. There are several 3′, 4′ and up to 8″ lengths. Before the 3/4 marble only came in 3′ so there are many joints.
Mark's Answer:
While marble is among the softer natural stones, if the substrate is sound with no deflection and if the marble is properly bedded, it should hold up well.
As an alternative, I would suggest contacting a stone fabrication shop.  They often have remnant pieces of harder stone or composite materials that they can mill to your specifications for length and width.  They can also put beveled or bullnose edges on them for you.  I have found that 2cm thick material works well for this sort of thing.
TCNA Handbook Method TR611-16 is your reference for more information and a schematic detail for proper installation of a threshold.
Any material you install will still require proper preparation of the substrate and proper bedding with appropriate mortar.