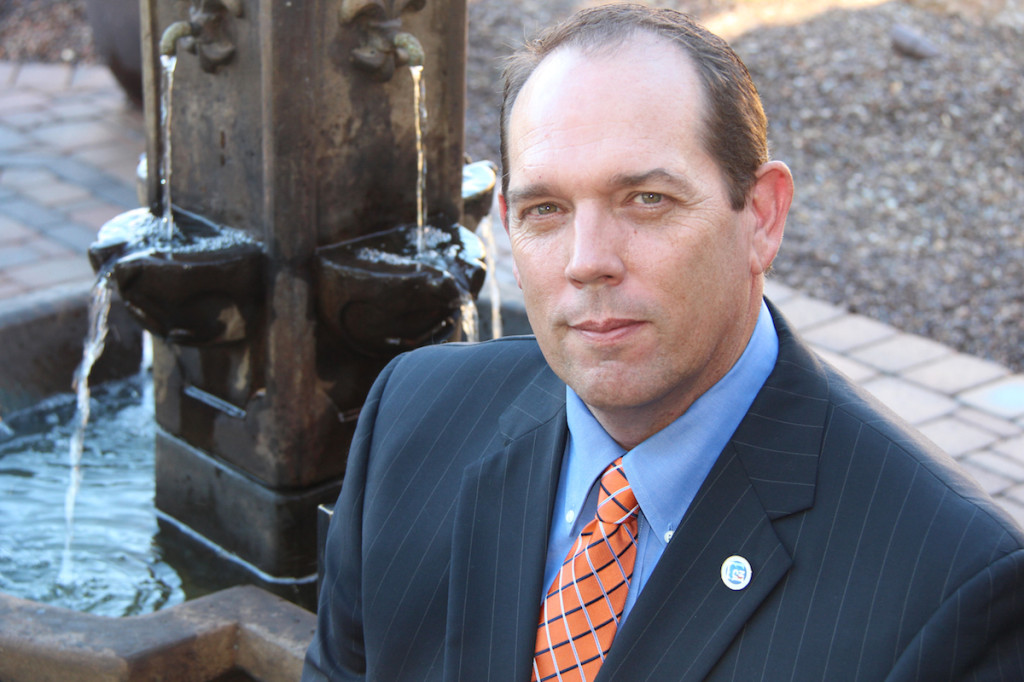 When I am at Coverings, Total Solutions Plus or Surfaces, one of the questions I regularly get from tile contractors is "What's the big deal about NTCA Five Star Contractor recognition?" If you are not part of the Five Star Contractor program, you may be asking the same.
Time constraints often force me to give a quick answer: "It's a lot like pre-qualifying to work with a general contractor, but this program allows quality tile contractors to verify through peer review, their skills, business practices and commitment to the tile industry."
What I don't often get the chance to explain in depth is the great opportunity the Five Star Contractor program provides for continued growth in these key areas and the doors the program opens for qualified labor.
When the NTCA Executive Committee created the Five Star Contractor program, the goal was to raise the level of all NTCA tile contractor members – especially those who choose to go through all of the qualifications, certifications, recommendations and peer review from both competitors and NTCA leadership. It's a process designed to delineate the best of the best. The tile contractors who become Five Star-recognized believe in excellence and they illustrate it through continuing education, in being active members of the NTCA, and most importantly, by being ethical in their business practices.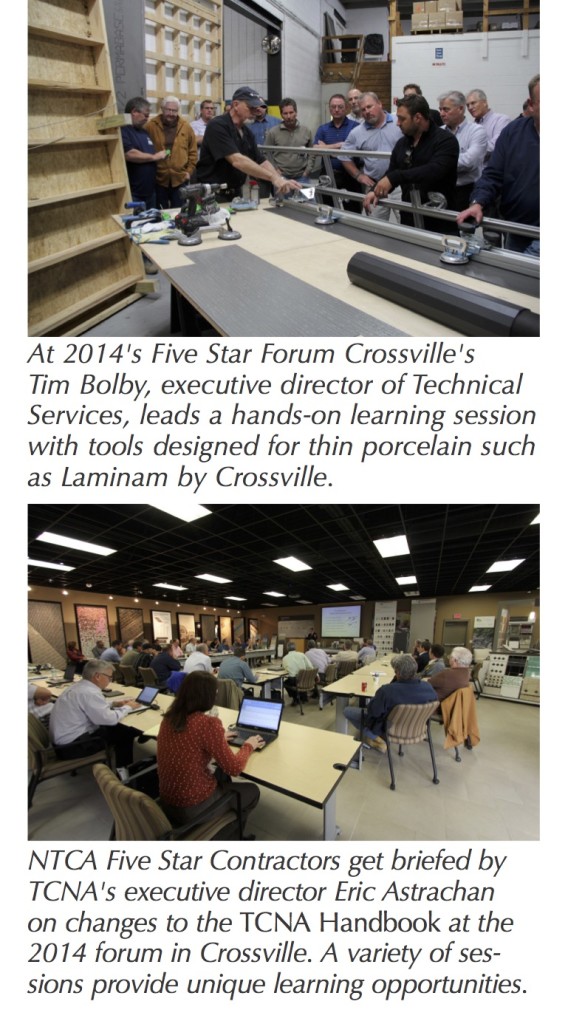 The benefits of belonging to this select group help further strengthen and grow a tile contractor's business and professional network, and the benefits keep getting better. Each year, NTCA Five Star Contractors across the nation gather for an invitation-only business forum. The three days of programming include expert presentations in areas such as marketing, finance, business operations, new product technologies and even using social media better. There are production plant tours, hands-on sessions and even some fun thrown in – which gives us time to share ideas and concerns with other Five Star Contractors. The business forums are designed to help us, as tile contractors of all sizes, be responsive to the changing needs of our customers, the marketplace and our industry as a whole. Crossville believes in the Five Star Contractor program so strongly that it has hosted the event for two years. This year, MAPEI is welcoming Five Star Contractors to Vancouver.
The benefits of being part of the Five Star Contractor program also include rebates from various tile, mortar and allied manufacturers. I know I was pleased when I got my first Crossville check! Future benefits being discussed include regional workshops that provide specialized hands-on training in new methods and products along with business sessions on any number of timely topics.
Another idea under consideration is to have specialized training, free of charge, that would include working with new products and new methods – perhaps also a field-test type of program allowing Five Star Contractors to give valuable feedback to manufacturers on how they can improve product lines.
More manufacturers are recommending Five Star Contractors – especially for their challenging projects, because they know quality labor makes their product look better and costs them less in job complaints. The TCNA Handbook for Ceramic, Glass and Stone Tile Installation also recommends qualified labor – particularly Five Star Contractors – for tile and stone specification and installation.
The NTCA currently has about 50 Five Star Contractors. This is not a lot for a membership over 1,000. We can and should do better. I know for a fact that there are tile contractors who could meet the criteria for this program today. So if you think you can meet these rigorous standards, I challenge you to do it. Come be part of the "big deal" – prove you are the best of the best. You and your company will benefit. Contact Jim Olson at jim@tile-assn.com for more information.
Respectfully,
James