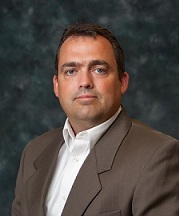 Wow! I just finished my OSHA 30 class this morning. In April, I talked about a safety culture and the need to get on board. The 10-hour or 30-hour course investment in safety is just the beginning. Over the past few months we have provided each employee with new personal protective equipment (PPE). We purchased new and replaced old Welch Tile clothing, tools, and equipment – including extension cords. We updated our safety manual, spent a significant amount of money on training our new safety manager, and developed a safety committee. Our first meetings are being planned now and will focus on changing our culture with zero injuries as our goal.
Education is a major hurdle for controlling injury. Our investment in an apprentice training program is how we intend to build a better, more educated workforce. This week we had our second tile-finisher class with 10 new employees in the tile trade. It's exciting to see their passion to learn and be involved in the company's success.
I feel that training and education is paramount for many reasons. The ability to spend time with your employees and getting to know them personally, not only builds relationships but trust and loyalty.
An apprenticeship program can benefit in other ways as well. Many requirements are mandated by federal and state government such as a chauffeur's license for employees driving company vehicles or Hi-Lo certifications. These certifications and requirements can be provided through this type of formal program. MSDS/SDS discussions can be expanded on and will give these new employees a chance to develop good work practices based on facts. Vendors and manufacturers will offer time and money to help with this training as well. They benefit by the education and the end result of a more educated installation community.
2014 is our year for safety. Is this the year to make changes in your organization? I am told that true change happens when the pain of doing something "the way you always did it" outweighs the pain of making the change. I have always embraced change, adapted to it, organized, assessed, planned, implemented, and reassessed it. Safety and apprenticeship programs are the right thing to do but they cost time and money to implement, administer, and keep relevant.
Tile is a trade that requires investment in people. This is the sand box we chose; how we play in it directly affects our industry. The outcome of your investment in people is the same as mine: when we do it well, customers will recognize it and pay for it. When we don't, they will be stuck with the end result, whatever that is.
Our industry needs us to make these changes. People in our trade need your leadership. This change is tough. It requires vision, dedication, knowledge, and trust. One thing is for sure, when the pain of bad jobs and poorly motivated, uneducated tile setters outweigh the pain of implementing this type of program, true change can happen!
Dan Welch
NTCA president
Welch Tile, president
[email protected]