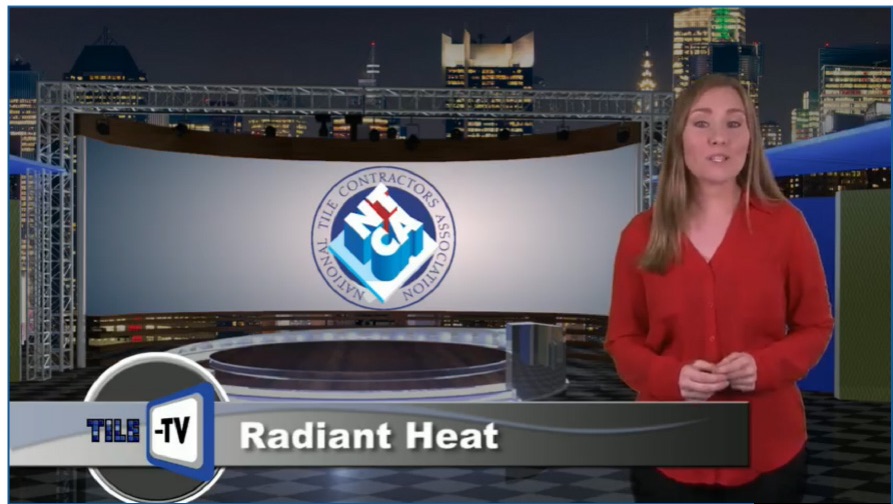 NTCA proudly presents TileTV, an association-partnered internet broadcast that is distributed twice monthly to association members across the country. Our internet broadcasts provide practical news and technical information for today's professional installer.
In addition to tackling industry issues in each twice-monthly issue, TileTV is often on the floor at industry events, including Surfaces/TISE, Coverings and Total Solutions Plus. TileTV will bring you information about the Installation Design Showcase and pertinent information and events unfolding at Coverings.
More recently – and as a support to this issue's print story about Total Solutions Plus 2015 – you can visit the site to see scenes from the industry conference that took place in October in the historic city of Savannah, Ga. Tune in to Tile-TV now as we to take a look back at some of the highlights of the event and showcase the 2015 Ring of Honor recipient John Cox. Information about a very important contractors' forum discussion that took place at TSP is also presented on TileTV. This forum addressed the disparity between concrete flatness tolerances and tile-industry recommendations for large-format tile. There's a bonus update on the spot-bonding issue NTCA has been addressing in TileTV since July. This is a TileTV episode you don't want to miss!
As a member, you'll be notified twice a month and given a quick-click link to the latest TileTV episode, keeping you up-to-date on industry developments in less than five minutes! Visit
www.tile-assn.com and enter TileTV in the search bar to view the latest TileTV episode or choose from archived programs as well.