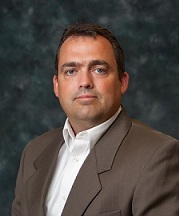 Have you ever wanted to unplug your computer, lock the shop door, and drop the computer in the dumpster on the way out? Today was one of those days. After a long week of teleconferencing with a new construction manager on an out-of-town project, I was convinced the construction trade had lost its mind. Daily progress meetings lasting hours, schedule compression, material delivery delays, and unrealistic contractor expectations can kill your profit margins, and chip away at your sanity.
Earlier in the week, I was sitting through "one of those meetings" watching the twenty-something project manager talk, and talk, and talk… while I feared my team was aimlessly installing tile without my direction. Mentally, I was screaming, "What are we doing here? We've got tile to install!"
General contractors are under the same strain we are. They want the project to be safe, meet schedule, and generate profit for their company. However, to keep business, and to entice new project owners, prime contractors have become experts at reducing future liabilities by making subcontractors take the bulk of the risk. This allows them to work with much thinner profit margins by transferring this liability to us subcontractors. So, are you accounting for this risk? Are you charging for it? Are you even aware of the risk you take on each given project?
Daily progress meetings cost time and money. Contractor's safety protocols cost time and money. Schedule compressions create overtime costs. Unacceptable jobsite conditions cost money. Unclear specifications can cost you if the general contractor plays the "you're the expert – you should have known better" card. If you only review the drawings and section 09300, you're bound to get burned by unexpected risk transfer. You must price for it, or fight back with exclusionary language in your proposal.
So, do you know what is expected? Did you review every page of the specifications, work scope, general conditions? Did you see the alternates, field change directives, post-bid addendums, submittals, jobsite conditions? Have you read the contractor's safety program? Are you prepared to talk knowledgeably in a meeting to defend your company as liability is forced into your contract? Tile subcontractors are at the mercy of the contractor pinched between designer's material selections, manufacturer's lead times and the owner's expectations. We must push back collectively as an industry. If the prime contractor wants to defer risk to us, then we all must charge for that risk. Without accounting for it, we're willingly taking less profit for the same work. Personally, I'm no longer willing to take it.
I suggest we start the process of handing back liability by line item charges for these jobsite expectations. Are you staffed to provide onsite managers who do not install tile? Are you prepared to place that manager in daily meetings filling out progress and safety reports while much of the work you perform on site is installed unsupervised? All of this when the growing economy is stretching your experienced craftsmen and you train new staff? Remember, general contractors are asking for this documentation, not to solve problems, but to build an arsenal of evidence transferring risk from their wallet to yours. If you miss it on bid day, shame on you. If you take time to exclude these expectations, or charge for them, you'll be money ahead at the end of the year.
–
Dan Welch
President, Welch Tile and Marble
President, NTCA