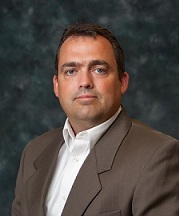 Labor is a significant portion of a tile project. Employing qualified tile installation crews is the name of the game in 2014. As the economy improves, the stress of having enough qualified tile professionals is weighing on firms not prepared for the shift.
This week our managers met to decide how to prepare for the shortage and what we can do to hire and train new people. Our intention is to push up from the bottom. We will hire new helpers to provide a strong back and eager mind. They will learn the trade using our apprentice class and hands-on work. This process requires an entire shift of the company. The current tile setters need training to be able to manage projects on their own and to make sure the new employees are doing the job needed for the apprentice setters. This also requires more supervision and additional staff to manage the handoff of the project.
So how do you do this? Many of our projects are smaller and require less help – such as residential and small commercial jobs. Our answer to those is to pair a 2-3 year improver with a setter on the small jobs to help push the project and get to the next project sooner. This will give the improver needed training and the setter the leadership skills needed to manage people. Larger projects may be able to use more new helpers, but how do you manage spending time with them when it takes so much time away from the setting task? This is tricky and requires good leadership skills. The supervisor needs to divide the crew up into teams. Each team will have a setter as a leader to provide the management of the new helper.
Some of the pitfalls to this arrangement are communication breakdowns, jobsite failures, added cost of redoing work, additional labor on the job than budgeted, more site visits, and a higher cost of doing business. How can you offset this cost and keep a quality job during this training time? My suggestion is to hire quality people first. If you hire wrong, change them out right away! The cost of training new people is too great to waste on someone that's not going to work out.
Second, take time to decide who has the skills needed for the market section that you want your employee to learn. For example, terrazzo requires a different skill set than residential tile remodel.
Third, communicate and don't get frustrated. These people need time to learn. Education costs money but before you know it, you have a crew ready for the next challenge.
Embrace this change. Remember, just a few short months ago we were all wondering what we were going to do with our people and how we were going to survive. This trial is much less challenging and much more exciting too.
Dan Welch
danw@welchtile.com