Today I am in the heat of battle, as many of you are each day. But let's slow down and talk about documentation. Documentation is the single biggest killer of tile contractors today. It seems that tile work is guilty until proven innocent. We are all trying to provide a service the best way we know how.
Documentation is just one more item on the list of things you need to do to insure you keep the profit that is rightfully yours. In the past we have engaged the general contractor and problem-solved a situation until the team agreed with the final decision about a situation on a project. For example: At a jobsite planning meeting, the need for a control joint to be placed directly over the expansion joint in a floor is discussed. All parties agree with the plan to eliminate potential risks. You move forward and complete the project using the correct specifications for the project. Two months later the control joint decision is questioned and placed on a punch list. You discuss this decision with the parties again, but many have forgotten the original debate and its importance.
They focus on the esthetically-displeasing result and they form a different opinion. It's a no-win situation for the tile setter. You can offer your reasoning for the decision but the person second guessing is the person writing the check. The end result is an unhappy client and your time and resources tied up on the issue instead of on other profitable work. You, as a tile contractor, are hired for your ability to perform a task in the best way possible and your decisions are now "wrong" to someone with little or no experience. You are holding the bag until a resolution is made.
What are you doing to prevent this from happening to you? I have always used the statement that we would install per industry standards. This does little to help your customer's vision on how they want their tile to look. The contractor and architect are in charge of this expectation. I believe it is imperative to get all post-bid documents to state "all work to be installed per industry standards in the TCNA Handbook and ANSI A-108. The document may add the following, "in the event an owner expectation is not clearly identified in the tile drawing or scope, a change directive will be issued to meet this expectation."
Another example to consider: You are working with a construction team with a compressed schedule and the contractor hiring you asks you to perform a task outside of your scope of work to speed up completion. You have no responsibility to perform this task as part of your contract. You perform this task in the heat of battle, using an additional work order to track the job on a time and material basis.
Years later the work you performed fails and you are stuck paying for it with little knowledge of the work or why the decision was made to implement this work. The work was not clearly specified in any documentation and the people that made the decision are not standing beside you to help. They can blame it on the schedule and expect you to take one for the team. Tile contractors are constantly placed in bad situations that can get much worse without documenting or setting expectations prior to starting the work. The heat of battle compounds the issues and the end is always clear when you write the check. I, for one, am not willing to keep doing this for our customers. We are asked to perform a task within a specification and using manufacturer's instructions—NEVER perform work outside of these two guidelines. If you are asked to step outside of these very important guidelines, RUN! This is a slippery slope and you will fall down. I have assembled these questions for your staff to ask when bidding or accepting work.
Are drawings and specifications clear enough to order all materials without requesting information?
Is the scope of work clearly identified without requesting information?
Are the materials selected suitable for the application? Do they meet the specification?
Have you provided ALL of the submittals for review and acceptance? Are they accepted?
Are all verbal conversations, or changes to scope, spec, or drawings documented and communicated?
This new construction environment is tough to work within when you are always asked to specify or give recommendations with little knowledge of the use or owner expectations. Good luck with your battle — I hope my battle offers you some relief!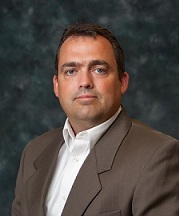 Dan Welch
President NTCA
[email protected]