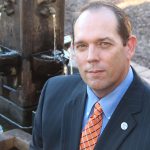 I have just had the worst experience in my career when it comes to dealing with distributors on a single project. Three different distributors each quoted the architect my contractor pricing. One of the architectural reps even gave the architect their estimate on the installation price. I understand this is now becoming commonplace in a lot of areas and it is seemingly getting worse.
My question to distributors is, "Are the pressures of sales so important that you are willing to cut the tile contractor out of their needed profit? If so, do you think that the tile contractor has any loyalty to keep your specification?"
I believe many distributors have no idea what my costs are on my installations. I am responsible for Medicaid/Medicare taxes, Social Security taxes, local, state and federal taxes as well as job-specific liability insurance (which includes things that could happen on the job, or damage that could happen because of a poor installation). In addition, I am responsible for workman's comp, site-specific safety costs like personal protection equipment, job-specific safety plans for each new project, safety orientations on each new job. My job costs have to include new equipment like saws, grinders, new cutting equipment, diamond blades and core bits. My overhead includes electricity, computers, building payments truck maintenance, gas, forklifts and insurance on my building and equipment. My costs also include my financing of the tile we pay for when starting a new job. I also pay for my people to sit and wait at the distributor while they figure out where they have put my order.
Do I sound bitter? I am getting there. I understand fully that I take all of these costs on to be involved in my profession, knowing I better be making a profit to overcome these costs. Distributors sharing my prices with the architect, general contractor and end user create another obstacle for me to make a fair profit. In fact, one of the distributors said, "Just mark your labor up more." What a moronic statement; obviously this person has no idea how a business is run.
If we are in the age of transparency in our industry, then I think that the distributors need to share their cost of material from the factory, and then have to justify their profit. I fully understand the costs of distributors; they have to mark up their materials to cover their costs, including salespeople and architectural reps. I also understand that they spend money to obtain these specifications.
Until now our company has been known for keeping distributor specifications and being loyal to them for their hard work. I am now questioning that process; a lot of distributors here in Phoenix have now lost my loyalty. It is my opinion that when distributors lose a good quality contractor's loyalty, they will have a lot more job problems. As I have said many times over the years in seminars, good tile contractors need to find and associate with good distributors. I believe this is very true, but two of the three companies that gave the architect my pricing were "good" distributors, or so I thought. It is now my belief that tile contractors need to look out for themselves, and if distributors are going to go down this road, then tile contractors should feel no remorse breaking a specification or changing out products to their own trusted supplier. All we are doing is learning our lessons in loyalty from distributors.
P.S. A lot of distributors may balk at what I am saying, but at least I did not call out the names of these "reputable" distributors!
James Woelfel
President, NTCA
www.artcraftgmt.com
(Editor's note: Interested in sharing your perspective? Please send email comments to [email protected])