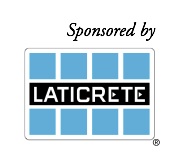 QUESTION
My husband and I are at a loss. I was hoping you might be able to recommend a local recognized tile consultant (in Houston, Texas). We moved into a brand new home approximately 15 months ago. We have had a number of stone/tile issues that we have been trying to get resolved.
The one at hand at the moment is that we have an exterior archway that leads to our front door. It stands approximately 15'-18' tall. It is covered with stacked stone. Individual pieces have been falling off for at least the past 10 months.
We have discussed this issue with the builder and he is insistent that this is normal. We have a 5- and 8-year old at home who are constantly running through these archways to get to the yard/basketball hoop on the driveway. I am fearful that they will get hurt one of these days. "It's completely normal" is not an excuse I am willing to accept and anyone that offers that as an excuse makes me uncomfortable with being able to remediate such an issue. I would appreciate any professional advice you may be able to offer.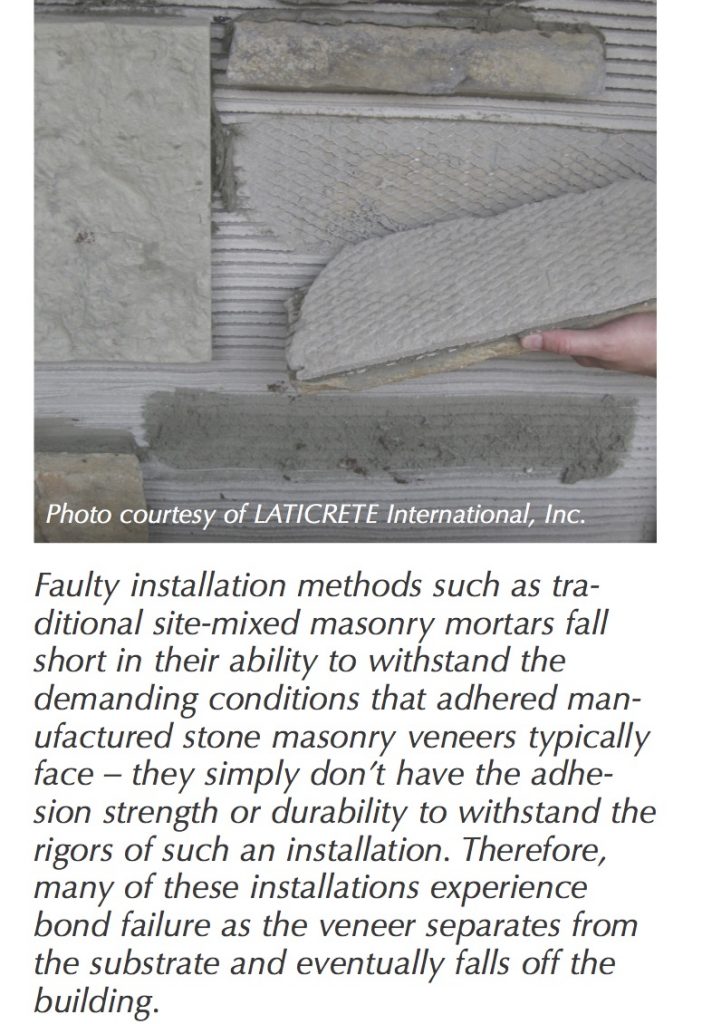 ANSWER
Of course this is not "completely normal." If even one piece falls off it is considered a failure.
Unfortunately, much manufactured veneer is incorrectly installed. Exterior installations generally require the most care and planning, as well as following the industry standards, since they require the highest performance due to extreme conditions.
Prompt action is advised, as you are correct about danger of possible injury. Since you are already aware of this problem, your liability is increased. Perhaps retaining an attorney to send a letter to your general contractor could help as a first step, since he is being unreasonable. It is entirely possible that in your GC's experience this IS a normal occurrence, but this would be due to using the same mason or tile setter that repeatedly uses a faulty installation method. This project needs to be repaired, which should probably include tapping each piece firmly with a rubber mallet to ensure it is bonded.
If you receive no satisfaction through a lawyer, it would be time to contact a forensic consultant, but be warned, their fees are usually quite high. Then you go to court. It would be much preferable to get the GC to pony up and fix an obvious failure in your home.
– Michael K. Whistler,
NTCA presenter/technical consultant
As a follow-up to this inquiry, the NTCA webmaster responded to the homeowner, connecting her to a local NTCA Recognized Industry Consultant who is working with her on a resolution with her builder. In addition, advice was offered to look into the possibility of a warranty on her home or a "waiting period" where grievances can be filed after the purchase of a home.
For information and technical advice, email technical@tile-assn.com.