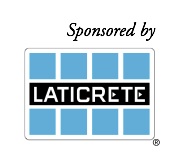 QUESTION
I have a new construction (2008) post-tensioned slab where very small cracks have developed in my travertine tile flooring (ground floor). I had a contractor come out and he said that the standards recommend installing a slip sheet before applying the tile. Is there a professional article that I can use to back up my assertions to the original tile contractor that there should have been a slip sheet?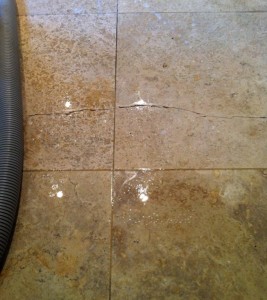 ANSWER
Since your installation was done in 2008, that year's industry standards must be consulted. The 2008 TCNA Handbook for Ceramic, Glass and Stone Tile Installation states in method F113-07 in the Limitations section that "Method F111 is the preferred method over precast concrete floor systems, post-tensioned concrete floor systems and other floors subject to movement or deflection."
Method F111 is an unbonded (includes cleavage membrane) wire-reinforced mortar bed, minimum 1-1/4" and maximum 2" thick. Hope this helps.
–Michael Whistler, NTCA presenter
QUESTION
Could you direct me to a simple method to calculate the regulated flexural strength of cementitious floor tiles (i.e. equation or formula) for various areas of application (i.e. residential use vs. commercial use vs. industrial use)? There must be an ASTM standard for these floor coverings and a simple way to determine these flexural strengths depending on the length/width/thickness of the tiles. European standards use EN 14411 with the following formula: Breaking force F(N) = 2 x ß x h² x b /3 x L in which:
1. ß is flexural tensile strength of the tile (N/mm2)
2. h is tile thickness in mm
3. b is tile width in mm
4. L is tile length in mm
Thank you for the time that you will allocate to this information request.
ANSWER
There is no standard for cement floor tile, though there have been discussions over the years.
Relative to your question about flexural value, the U.S. does not address that issue in ceramic tile well. In addition to EN 14411, there is EN 14617 for agglomerated stone. I have found the 14617 standards of greater value when considering cementitious floor tile, primarily in the area of dimensional stability. On flexural value, architects typically put the cementitious tile in section 09300 and treat it as floor tile. When I get a claim on cement tile, one of the tests I often use is ISO 10545-4 because it has a standard for flexural value for ceramic tile. While ceramic is >30 N/mm2 and porcelain is 35 N/mm2, I often find cement tile anywhere from 10 to 17 N/mm2. This requires a surface with less curvature than a conventional tile to be successful. I have had well over a dozen large claims on cementitious floor tile. In the majority of them this was an issue and the dimensional stability was a problem as well.
– David M. Gobis CTC CSI, Ceramic Tile Consultant