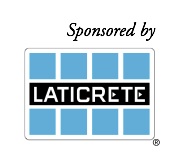 If you are seeking technical help on a project, expert members and staff at NTCA are at the ready to provide you with the information you need to create a successful, enduring and beautiful install for your clients. Residential or commercial, interior or exterior, feel free to email
[email protected] to get your questions answered and gain valuable professional support for your project.
Here's an example of a NTCA member reaching out to the network at NTCA for clarification on installing tile over stucco.
QUESTION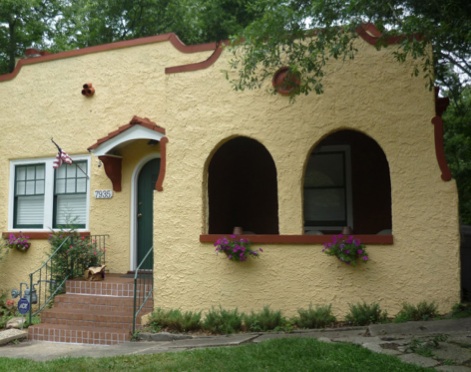 I would like some feedback on a project for one of my designers.
We have an exterior stucco home on which the designers want to install a chiseled-edge, travertine stone accent in three front areas where the windows are. We plan on doing a modular pattern with 8"x8," 8"x16," 16"x16" and 16"x24" pieces, 3/8" thick.
The stucco is in great shape – it's just been pressure washed. My only reservation is that I am not sure if the stucco is painted or if the color is in the finish. There's no way to find out from builder, as they are no longer in business!
Any ideas would be welcome.
ANSWER
Many manufacturers allow installation over sound stucco, and yes, the caveat is that it must NOT be painted. Since you will be tiling over areas, choose one (or all) that will receive tile and do a small demo of the existing stucco. You don't need a very large piece (maybe 1"x1"x1/4" thick) that will allow you to determine if the stucco is solid color throughout. Pulverize a portion of your piece to see. Generally, a solid color throughout indicates unpainted stucco, but check for a skin of paint on your sample piece.
– Michael Whistler, NTCA technical consultant and presenter
My advice is to reach out to your local installation material manufacturer rep and have him specify the means of setting the stone. I often use my manufacturer reps in the same capacity and have them write the specification. This should protect you in the event of a failure. The tricky part with this is determining whether the color is mixed into the stucco or is it painted. I'm sure there are ways to determine such. Good luck and hope all is well!
– Buck Collins, Collins Tile & Stone, Aldie, Va., NTCA Five Star Contractor
Can you use a grinder with a diamond blade and scarify the face? If you can, this is a good bet no matter what the coating is. There are also wire wheels that can be attached to a grinder that are not as invasive as a diamond blade. Buck is right: get a system from a manufacturer that will stand behind their product. Hope this helps.
– John Cox, Cox Tile, San Antonio, Texas, NTCA Five Star Contractor