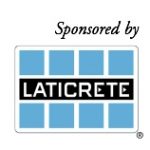 QUESTION
When installing floor tiles, should you tile to the walls or leave a small space for movement and flexibility?
ANSWER
In answer to your question about whether to leave a space where a floor meets a wall – Yes! A gap of approximately 1/4" should be left at all changes in plane (for instance where a floor meets a wall) around the perimeter of the installation. This gap should be present in the underlayment and tile. If no trim will be installed to cover the gap, a "soft joint" can be made with appropriate sealant, or certain trim profiles can be installed to accommodate movement and expansion. This gap should also be left where tile abuts cabinetry, pipes or other permanent fixtures. Any other change in plane such as where a wall meets another wall must also have a soft joint installed to allow for movement and expansion. Also, expansion joints must be properly placed and installed in the tile field depending on the location and size of the installation. Additionally, control joints and saw cut joints in concrete must be honored through the surface of the tile to avoid future cracks in the finished installation. These specifications and the many, many other details related to a successful tile installation can be handled by your qualified contractor and certified labor.
– Mark Heinlein,
NTCA technical trainer/presenter
QUESTION
I have a job we are installing a wet bed on top of concrete and I would like to install an uncoupling membrane on top of the wet bed for crack prevention. My question is, will an uncoupling membrane help to prevent cracks in the concrete from penetrating through to the tile?
ANSWER
There are many products and some installation methods that can help mitigate in-plane cracks from telegraphing to the tile surface.
Manufacturers of uncoupling membranes are best at describing the performance characteristics they warrant their individual products for. If you share with me your geographic location and contact information I can request a technical representative from that company get in direct contact with you, or your preferred uncoupling membrane distributor should be able to put you in touch with a technical representative from the company.
Since it sounds like you are installing a mortar bed, perhaps installing a cleavage membrane to create an unbonded mortar bed system may be an additional solution for you to consider. Details for this type of installation can be found in the Method F111 in the TCNA Handbook for Ceramic, Glass and Stone Tile Installation.
– Mark Heinlein,
NTCA technical trainer/presenter