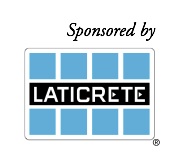 QUESTION
I was referred to you through my tile supplier. I am a general contractor and I would like to ask you a question regarding a former project of mine.
I took on a tile job for a person in an electric wheelchair. The chair weighs several hundred pounds (plus the amount of the person, probably 170 lbs-180 lbs). Before I started, the old tile in her hall, kitchen and entryway had broken, resulting in loose tiles. She had told me that her wheelchair was the cause of the damage. Those tiles were 12" x 12", installed long ago. She wanted new tile installed throughout the house. I installed 18" x 18" ceramic tiles. I used flexible thinset, and 1/4" cement board. I staggered the board and used screws (in the correct sequence) as recommended by the manufacturer's instructions. The joists are 24" center. Expansion joints were used throughout.
I have installed many jobs with these specs in the past without any issue whatsoever. The customer has said some of the tiles have loosened and the grout is cracking. I suspect this is due to the wheelchair (which is, of course, out of my control). I am looking for your opinion if you can share it with me based on this information.
ANSWER
There is no industry method for 1/4" backer over 24" centers. I understand it is done often and if all the stars are aligned and everything done correctly it might work. However, with a rolling wheel load extra precautions would be required. The PSI of a wheel is much greater than normal foot traffic. The deflection between 24" centers is too great. Flexible thinset doesn't compensate for lack of a supporting structure. You need another layer of plywood at a minimum and I would consider some bridging as well to stabilize the truss/joist.
– David M. Gobis CTC CSI, Ceramic Tile Consultant
QUESTION
I've been setting tile on and off for the past 11 years, and it wasn't several years after getting started that I learned about the importance of using expansion joints in tile. That's thanks to working under Mike Hearn, one of the few Certified Tile Installers in Atlanta, Ga.
I'd like to get your opinion on one project. I just moved to Guayaquil, Ecuador with my wife to be closer to her family. My father-in-law is in the final stages of building a house here where all the flooring and bathrooms are tile. They are nearly finished installing 24" x 24" rectified porcelain upstairs and 24" x 24" non-rectified porcelain downstairs. Each level is approximately 1000 s.f. and is tiled continuously throughout the entire floor.
On the rectified tile, the joint looks like maybe 1/32" and on the non-rectified it looks like about 1/16". I emphasized to my father-in-law on several occasions the importance of expansion joints.  I've even pointed out how you can see them used here in malls and many commercial applications.  Well, they did not use any – and they grouted in hard around the perimeter.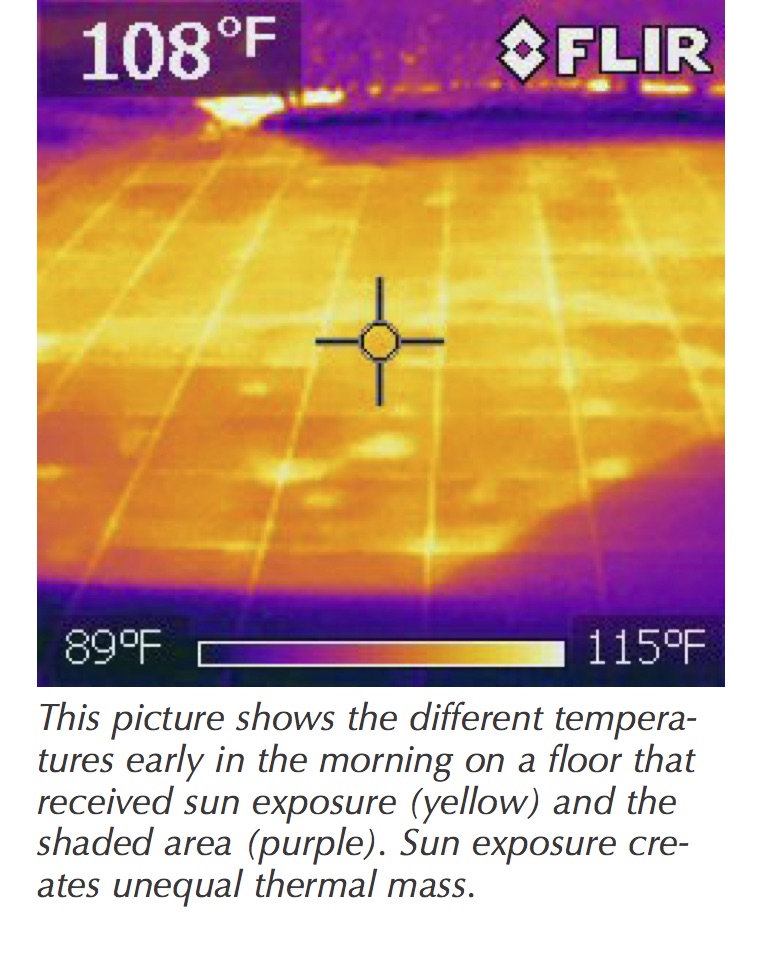 The subfloor is concrete and the walls are concrete as well. The first thing he said when I walked in was that he checked on it, and because here the temperature variations are minimal, there was no need for expansion joints. This is frustrating because they could have at least left a gap around the perimeter without any aesthetic change since it will be covered by base.
So I did some research on temperature variations here in Guayaquil. The average monthly temperature variation is only 5 degrees Fahrenheit, that's the difference between the lowest average monthly temperature and the highest average monthly temperature. The average daily variation, and also the max, from day to night is 16 degrees Fahrenheit.
The only thing I could think to do about it now would be to cut out expansion joints around the perimeter of the rooms, but I'd like to get your opinion before I confront my father-in-law.
I know in the end this is his problem, but having worked in the industry I hate to see so much money invested into projects that will likely fail prematurely.
ANSWER
I had an argument like this on a project in Hawaii. They said the other projects had been in more than 20 years with no problems and chose to not use soft joints. A few years later one of those projects lost bond.
Temperate climates are helpful, but:
• Soils do move
• Tile gains size long term with moisture absorption from the slab, and cleaning.
• Sun exposure creates unequal thermal mass.
• Large tile has a fraction of the grout joints smaller tile does. Compression strength of grout is, maybe 1,500 lbs to 3,000 lbs. Compression strength of tile, laterally, is 25,000 lbs – 30,000 lbs. Big tile, fewer sacrificial grout joints. My experience is if you have a 12" x 12" and a 24" x 24" in the same installation, like a border, the 24" will go first. I see this a lot on malls where they have a fair amount of footage to observe.
• Small joints or butt joints have nearly no buffer of sacrificial grout.
Based on temperature range alone, this is likely not a problem. But, everything in a building moves and it all moves at different rates. My opinion would be this is low risk – not no risk – unless it is wet soil and sunny, then raise it a few notches. The picture attached shows the different temperature early in the morning on a floor that received sun exposure (yellow) and the shaded area (purple).
I have been down to Mexico a half dozen times in recent years in the Southern part of the country for bond loss due to expansion issues.
– David M. Gobis CTC CSI, Ceramic Tile Consultant