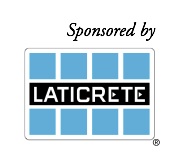 Question
Our soap dishes fell off the tile tub surround, and were repaired by two different installers (using the term loosely). One was reset by using only grout to place it. The other was reset by punching a 2 1/2" to 3" hole in the green board and filling it with grout (not thinset) only. Are my concerns founded that now that the moisture barrier has been breached, the grout can wick moisture into the wall?
Answer
I dislike being the bearer of bad news, but there is probably no good way to re-attach those soap shelves. First, your tile was installed over a paper-covered gypsum product. Although common years ago, this method has not been allowed in wet areas for quite some time.
Second, tile and grout systems are not waterproof, or even water resistant. In fact, the tile system generally pulls water into the substrate (even if it is sealed). Over time, the paper on the gypsum board begins to degrade, and delaminate from the soft gypsum core below. Almost nothing will stick to this raw gypsum for long.
Not seeing the shower in person, I cannot unequivocally say that you are due for a new shower, but soap shelves falling off is usually the first sign of the end for this type of system. What usually follows is grout cracking and tiles falling off.  When these symptoms occur, you will generally find that in removing the old tile and green board there will be much degradation of the board, and likely mold, since the paper and gypsum in a wet, warm environment are perfect food for mold.
– Michael K. Whistler, NTCA presenter/technical consultant
Question
(from an architect)
Should I expect wall and floor grout lines to meet as best practice from a tile installer?
Answer
It is not a written industry standard that when using the same tile on walls and floors, or a modular tile (where more than one smaller tile plus grout joints equal the size of one large tile), all grout joints should align at vertical to horizontal tiled surfaces. Unless specified in contractual language, it is more a bonus of using a highly-skilled and quality-conscious contractor. This is the art of "layout" and can sometimes take nearly as long as the actual laying of the tile. There are times when it is physically impossible, as in the case where angled walls meet floors, but generally a quality craftsman will have nearly all grout joints aligned.
– Michael K. Whistler, NTCA presenter/technical consultant
Question
I was wondering what the best floor backer board is for porcelain and ceramic tile.
Answer
All the backer boards are good.  Each has different properties that may be needed for a specific project, such as thickness, dimensions of sheets available, ability to use on exteriors, weight, etc. Also keep in mind that if a cementitious backer board or unit (CBU) is specified for a project, substitutions are usually allowed with other brands of CBUs. But other TYPES of backer board, like foam, water-resistant faced gypsum, fiber cement or others will be difficult to substitute.  Not that any are bad, you just need to follow specifications.
So find a type you like, familiarize yourself with the manufacturer's instructions and go to town!!
– Michael K. Whistler, NTCA presenter/technical consultant