Obstacles to doing more business
Often salespeople are their own worst enemies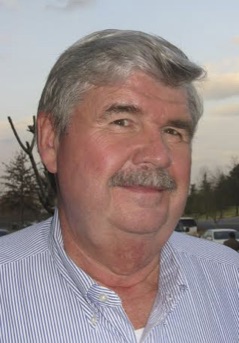 By Steve Rausch
There is an old adage that says: "When I ask you what time it is, please don't tell me how to build a clock."
Many of us in this industry find ourselves "constructing clocks" frequently instead of listening completely to the question the customer is asking (don't assume you know), and then answering that question, and that question only. It's wise to ask the customer another question if you want to go further in your information-gathering process.
Listen, and keep it simple
It's perfectly understandable how we grow into making these mistakes: we've spent years learning and perfecting our skills in the ceramic tile and flooring industry, and we are delighted to share that knowledge whenever we can. Unfortunately, we tend to forget to LISTEN to the question completely. Instead, we listen until we hear something we want to hear, and then like a buzz saw we take off "helping" that person by sharing all of our technical knowledge about the subject. The problem is the customer didn't want to know all of that, or why/how it works, etc. He or she just wanted that one question answered.
Please try to remember this: "IF I want more information, I will ASK for it." An example of this would be: "I was only asking about the color or grout because I want to coordinate with the new furniture I am planning to buy for that room when the work is completed. I really don't care about all the technical characteristics of the product."
Buzz-word fail
The same holds true for industry buzz words that you know and use, but are confusing for the customer because they don't know, use, or even care to learn them. That's YOUR job, not theirs.
Think of it this way: if you are standing in a courtroom explaining your side of the case to a judge, who knows nothing about your industry, telling that judge that ANSI, ASTM, TCAA, TCNA, or NTCA is the authority on this situation will not endear you to that judge. However, if the judge asks you WHY you did your work the way you did it, then you have permission to explain, in plain language, that your company does all work to ceramic tile industry standards as published by the Tile Council of North America and the National Tile Contractors Association. You can further explain that those two organizations publish technical manuals for material and installation procedures that your company follows. Now you are showing your true technical expertise without scaring or offending anyone.
Gently lead, don't steamroll
Another obstacle to doing more business is giving your customer the impression (true or not) that you know everything about everything and whatever it is they want doesn't matter. An example of this would be saying or thinking: "This product will be right for you and the other one you picked just isn't going to work." You may in fact know that, but you must gently lead the customer to come to that conclusion on their own. I one time had a salesman who really did know better than I did what I should have been looking at and purchasing; however, my resentment toward him for the way he expressed himself blocked me from purchasing from him. I went to a competitor, was properly treated and educated, and ended up purchasing that exact product. The first salesperson lost the sale with his inappropriate expression of his vast product knowledge. The second salesperson may have had exactly the same knowledge, but in addition, he had people skills enough to "read" the situation and educate me to find the proper conclusion with his expert guidance.
Stop talking!
The final point in our discussion of obstacles is too much talking after the sale is made. In the classic TV series Columbo, starring Peter Falk, in almost every episode the prime suspect blabbers on, answers unasked questions and provides more details about the crime. Almost without fail, that unrequested information was what allowed Columbo to put them in jail.
The same is true with many salespeople. The customer has made the decision, yet the salesperson just keeps on chattering and unwittingly raising new issues the customer hasn't thought about or considered. Sometimes that slows down or completely eliminates the sale.
An easy example of this would be a seemingly innocent statement like: "Oh yes, this product you are buying – and this exact color – is and has been our single most popular product. Everyone is buying this."
"Oh," replies the customer, "Cancel my order. I wanted something unique and different than anyone else I know."
If you are trying to generate revenue for your company, please consider these points and consider attending training in a sales and/or business development program to learn the most efficient way to increase your business without being tripped up by the many obstacles that are present every day.
Steve Rausch has been involved in the tile and flooring business for over 30 years and is currently an industry consultant specializing in sales, marketing, and interpreting technical issues in understandable terms. You can contact Steve at Rauschsteve@comcast.net or 404-281-2218.