On August 18, 1920, the 19th amendment was ratified 100 years ago, granting women the right to vote. In this year, fraught with election drama and efforts to turn out the vote, the Tortuga Gallery in Albuquerque, NM is presenting "Many Votes, Many Voices," commemorating the anniversary of ratifying of the 19th amendment, with works by Mosaic Artists of New Mexico.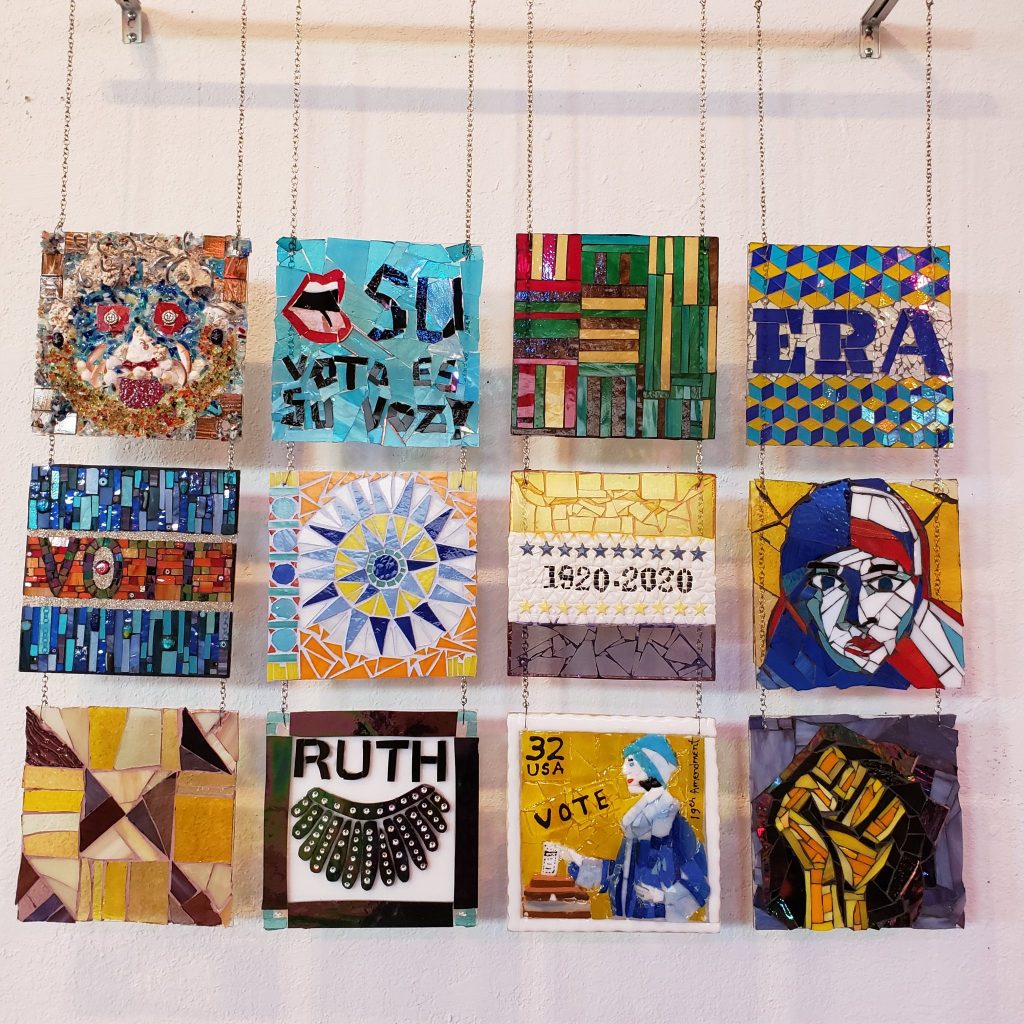 The show, which is open to the public from 11 a.m. to 5 p.m. every Friday and on Wednesday, August 26, includes the work of 15 mosaic artists whose pieces celebrate and commemorate an aspect of women's suffrage on the path to winning the right to vote. A statement on the gallery's website (tortugagallery.org), says, "This show is not just visually alluring, it is also an education to read the artist's descriptions of their pieces and learn more about women's suffrage through the display, 'Rightfully Hers' on loan from the New Mexico Council for the Humanities. All are invited to view the show, make a bid on the collaborative piece, 'The Strength of Women' and purchase a mosaic to have in your own home."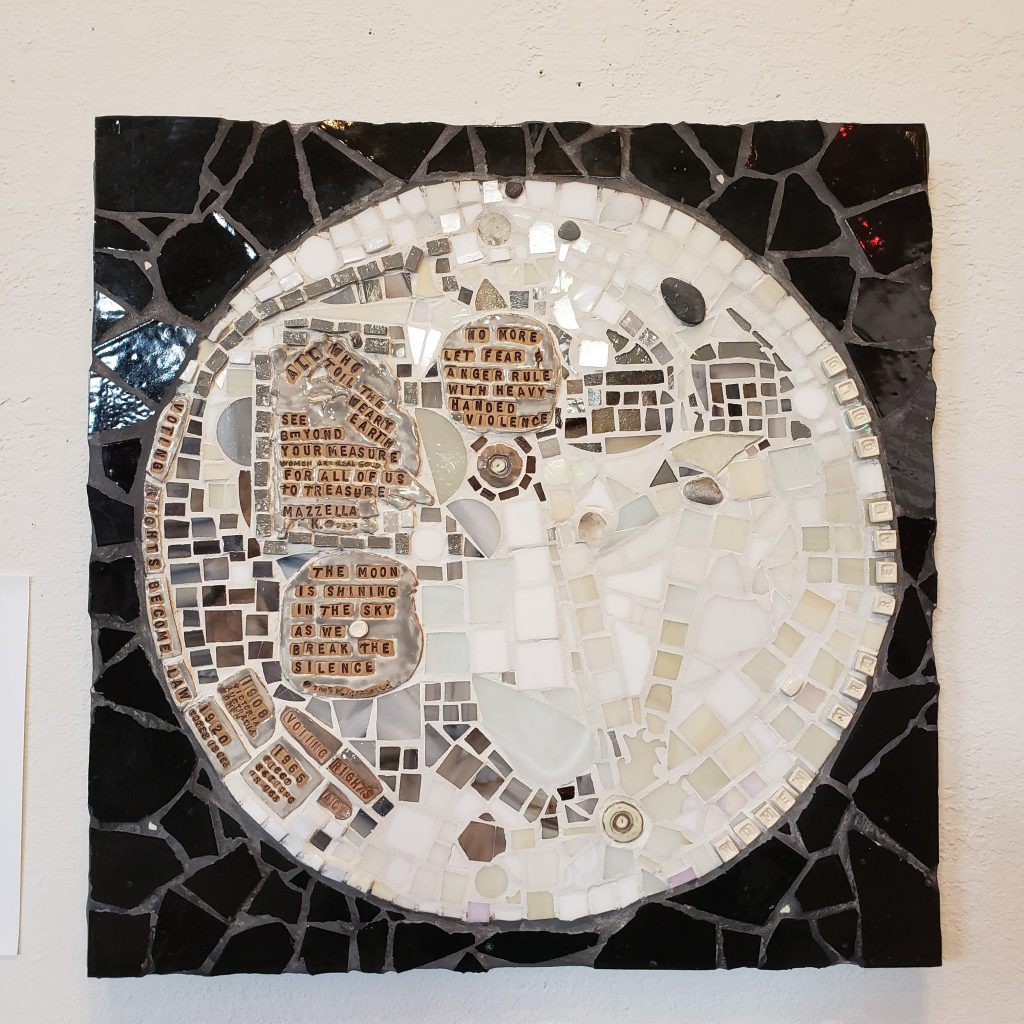 The Mosaic Artists of New Mexico created a unique body of work that expresses ideals around the right to vote. For instance, in "Women are Real Gold" mosaic artist Cirrelda Snider takes her inspiration from songwriter Kavisha Mazzella in a 24" x 24" mosaic piece that evokes topography of the moon along with selections of powerful lyrics from the song. In "Mother's Washday Prayer Flags" mosaic artist Laura Robbins draws on her experience of being a mother and grandmother of girls, with encouraging messages written on laundry hanging on a clothesline.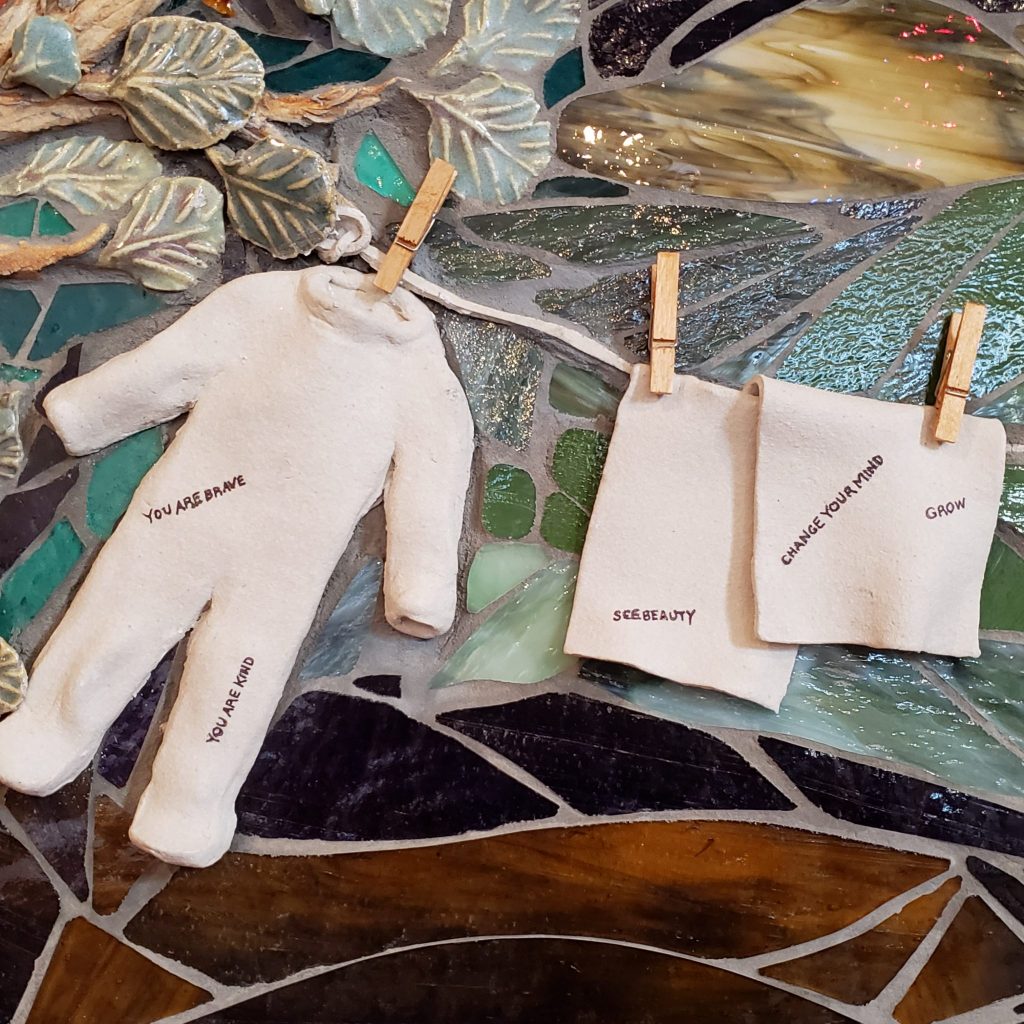 In "Proof of Participation", Erica Wendel-Oglesby creates a panel of flowers. But many of the petals on these flowers are inspired by the outdated practice of dipping an index fingertip in black or brown ink or applying an orange or purple line, signifying that the person has cast a vote. Background colors of purple, gold and white are the colors of the United States women's suffrage movement.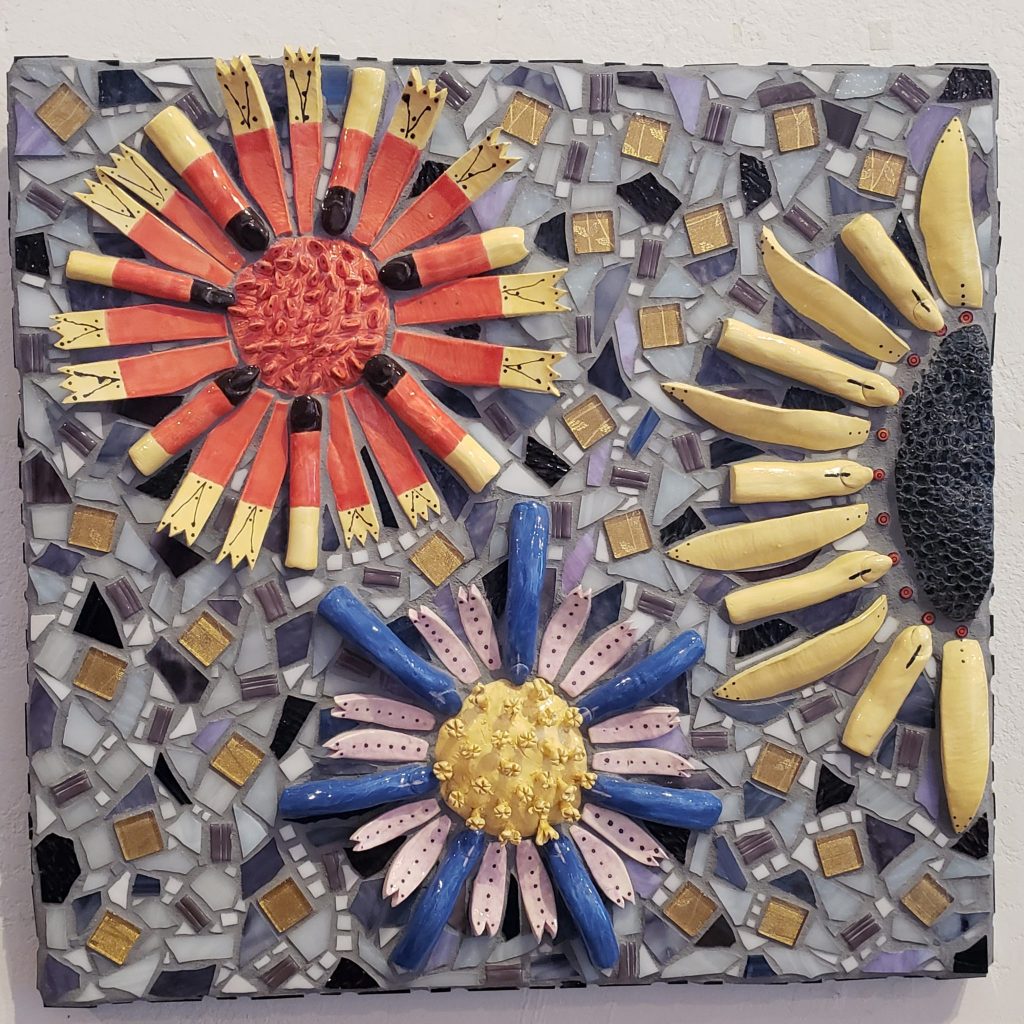 In addition to these artists, works by Caroline LaBlanc, Debra Toshimura, Erica Hoverter, Gayle Elaine Scott, Helen Atkins, Kyle Erickson, Marina Rabinowitz, Nancy Holt, Perri Yellen, Terry Storch and Tomas Wolff are on display. A collaborative glass mosaic quilt of 12 squares entitled "The Strength of Women" is also part of the exhibit.
View art online through the end of August HERE . Call 505-948-8840 or email [email protected],org to purchase a piece.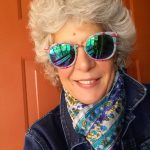 Editor for TileLetter, and TileLetter ARTISAN publications.
Lesley Goddin has been writing and journaling since her first diary at age 11, and drawing and sketching since she could hold a pencil. Her penchant for observation led to her becoming a paid professional as a trade journalist, publicist and is editor for TileLetter. She has also written for Guideposts, Walls, Windows and Floors, Floor Covering Weekly, and Low Carb Energy.