Noah Stocker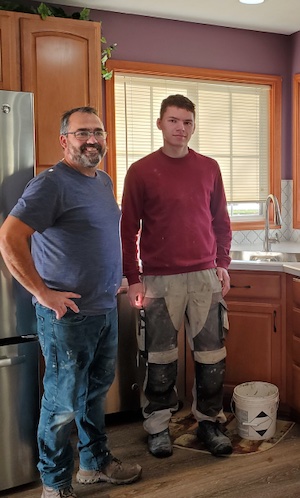 Noah Stocker of Western Germany is the proud guest apprentice of Dan Welch and his company, Welch Tile and Marble.
As far as we know, this is the first time a tile contractor has hosted a foreign apprentice in this way. I am going to reach out to some international associations in the future to further develop this concept. We spoke with Noah about his experience.
Tell us a little about your family as it relates to ceramic tile and the business you are going to get involved in after you complete your apprenticeship.
We are from Western Germany and my father has a residential installation company. He learned the trade from my grandfather who was also a tile contractor. He started the business in 1975 and my father runs it today. The company changed from large commercial work to high-quality residential construction over time. I have been installing tile and learning the trade for a little over a year. I started my three-year apprenticeship program at that time.
What made you decide you wanted to learn more about tile installation in the United States and spend part of your apprenticeship here?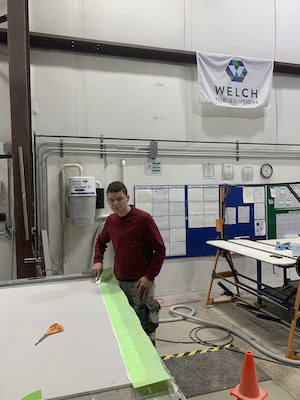 My father told me about a program I could apply for that supports this type of collaboration. Most of these experiences are available all over Europe, but I wasn't interested because the construction and methods would be like what I am learning in Germany. I felt the United States was a better fit for what I was looking for. I wanted to go to a big city like Los Angeles, but I could not find the sponsor that would fit my needs. I found Erin at J&R Tile and she connected me to NTCA. Welch Tile contacted me, and they were the perfect fit. At 17, I am not able to stay by myself in a hotel, and Welch Tile put me in a tiny house next door to Dan, and it has been a great experience!
What are you learning during this apprenticeship?
I spent the first week at the Welch Tile shop learning pre-manufacturing. This is very different than what I have been learning. We went from the facility to installing the pre-manufactured wall panels on the jobsite. No one is doing this in Germany as far as I can tell. I have also been on a commercial swimming pool project and am excited about my last few weeks here. I have been able to work side by side with some excellent U.S. installers.
What is different about installation here as compared to your home in Germany?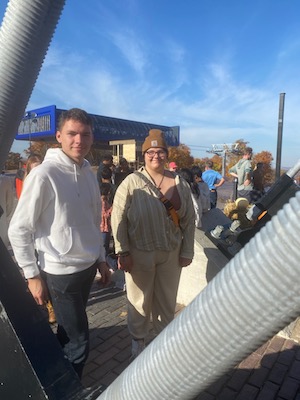 The biggest difference is that you build a lot on wood frame construction and on wood studs for walls. We don't have any wood studs where we tile. We screed or mud our walls and floors. We set our tiles directly onto the screed and the walls we mud. We waterproof a lot of floors as well as walls. On our jobs, many times the walls are already prepared for tile. The institute we learn apprenticeship at teaches us to mud both floors and walls.
Tell us about your apprenticeship and what you will learn during the three-year program.
We go three weeks to a tile school, then three weeks on the job with the company, and then three weeks to an institute where we learn all the old-fashioned skills and techniques. This includes mortar beds — and we learn how to construct a wall. Then we do it again. At the end of three years, I will officially be a tiler and no longer an apprentice.
Are there differences between tools and installation materials that you are working with here and what you are being trained with in Germany?
They are similar. We use a wash box more for grouting, and I think you get more uneven joints than we do. I am using a larger variety of tools here, but I think it is because the company is bigger and does commercial work. Some of the products are different but the mixing and technology are similar.
What do you hope to bring back to Germany from this experience?
I didn't expect to use much of what I am learning, but I wanted to understand the construction methods here compared to Europe. I hope to work in my family business and eventually own it. Working for a family business here at Welch Tile is adding to my experience. When I finish my apprenticeship, I can enter further education that teaches you how to run a business and I plan to do that.
Welch Tile has been a wonderful host, and has provided me with a great learning experience. I am going to get local media coverage at the paper to report on my experience and I hope to encourage other apprentices to consider this as well.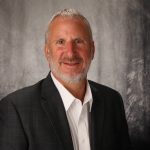 Bart Bettiga is the Executive Director of the National Tile Contractors Association and Publisher of TileLetter. Bettiga is a member of the Board of Governors of Coverings, one the largest tradeshows in North America. He has over 30 years of experience in the tile and stone industry and has served as the NTCA Executive Director since 2002. He is a well known speaker and author on ceramic tile and natural stone distribution and installation. He oversees the financial operations of the NTCA, TileLetter and the Ceramic Tile Education Foundation.