Lee Gruber, CLAY Festival Founder and Director extends a warm welcome to virtual clay aficionados and in-person activities for New Mexico residents.
"Determination, devotion and the talents of local artisans and CLAY aficionados have combined to bring you a week of re-imagining CLAY Festival 2020 with a series of captivating and virtual lectures, demonstrations and tours, beginning Monday July 13th through Friday July 17th," she said.

"On Saturday, July 18th, Clay 2020 will join the Silver City Farmers Market, from 9 a.m. until 12 noon to host an exhibition and sale of our talented local ceramic artist's fabulous wares, followed from 1 p.m. – 3 p.m. with clay artist's demonstrations and exhibitions at various locations in downtown Silver City," she added.
"Due to the recent rise of COVID-19 cases, we are kindly requesting that in-person CLAY 2020 events are attended by New Mexico residents only," she said. "For those of you who will not be attending in-person, we have put together a series of virtual CLAY 2020 events, for your home-viewing enjoyment. "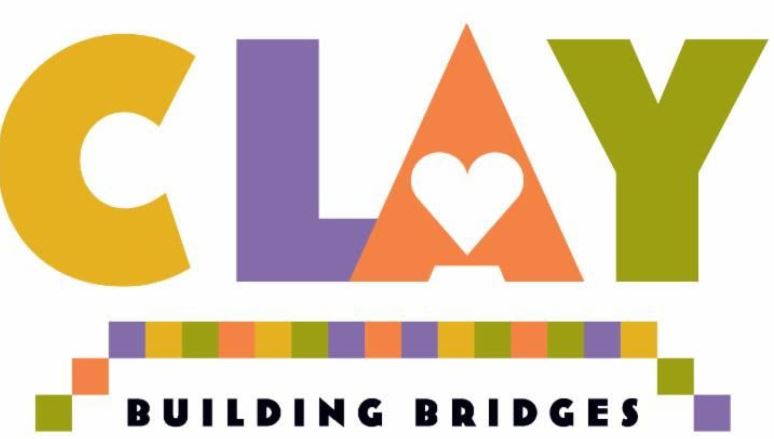 4 X 6 X 8 TILE EXHIBITION: The 4x6x8 Juried Tile Virtual Exhibition and Store will open on Monday July 13th and will go through Friday July 31st. 4x6x8 Tile entries will also on display in the windows of the Gila Mimbres Community Radio Station, 519 B Bullard Street, downtown Silver City, New Mexico
Click HERE, starting Monday July 13th, to view this outstanding exhibition of handmade tiles! All exhibited tiles will be available to purchase online.
VIRTUAL CLAY: Join this 5-day series of diverse and engaging virtual demos, tours, and presentations of all things CLAY! Monday July 13th – Monday July 17th, daily events will begin at 4 p.m. MDT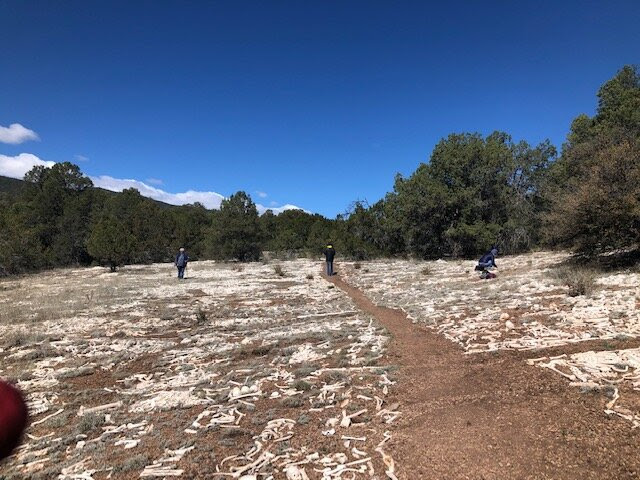 Monday July 13th: Zoom Artist Talk with Sanam Emami, hosted by Courtney Michaud
Tuesday July 14th: New Mexico Made Short Film: Natural Building Virtual Tour, showcasing the Earth-Creations of Jeff LeBlanc and Melanie Zipin
Wednesday July 15th: Zoom Demonstration with Romaine Begay, hosted by Diana Ingalls Leyba
Thursday July 16th: New Mexico Made Short Film: Habitat Restoration on the Pitchfork Ranch, Silver City, NM
Friday July 17th: Live-streamed Demonstration with Lorraine Lewis and Dr. Eric Blinman: Pueblo pottery, history and culture.
ONE MILLION BONES: The One Million Bones Project at Bear Mountain Lodge will host in-person tours of the One Million Bones Site and bone-making workshops BY APPOINTMENT ONLY, FOR NM RESIDENTS ONLY.
Bone Making Workshops – 10 a.m. – 11:30 a.m. Tuesday, July 14th Wednesday, July 15th Thursday, July 16th. Call (575) 538-2538 to make your appointment Limited to 5 people per tour/workshop . Learn more about the history and significance of the One Million Bones project here.
CLAY RADIO HOUR: CLAY is thrilled to partner this year with Gila Mimbres Community Radio (GMCR/KURU 89.1) with CLAY web streamed radio offerings!
Wednesday, July 15 9 a.m. – 10 a.m.: Ceramic Artist Interview with Sanam Emami 10 a.m. – 11 a.m.: TBA

CLAY MAKER'S MARKET We are pleased to announce CLAY has partnered with our friends at The Silver City Farmer's Market to host a Local Ceramic Maker's Market on Saturday, July 18 from 9 a.m. – 12 noon at Pope Street and College Avenue, downtown Silver City. We will have 10 different artist works represented and available for purchase.

CLAY, alongside the Silver City Farmer's Market, will be requiring COVID Safe Practices, including wearing masks/face coverings, hand sanitizing stations, and physical distancing of at least 6 ft. All attendees are requested provide and wear masks/face coverings. In the event that an attendee does not have a mask, CLAY will provide a mask and will require that the mask is worn at all times in attendance while maintaining a safe 6 ft .distance from all other shoppers in attendance. CLAY will be limiting the amount of shoppers in the market space to 5 at one time, in compliance with the Governor's most recent state mandate.
CLAY DEMO & GALLERY WALK: Grant County residents are invited to join an exciting and educational Demonstration and Gallery walk through downtown Silver City on Saturday, July 18, from 1 p.m. to 3 p.m.
Local ceramic artists have graciously agreed to demonstrate a diverse range of clay techniques, including handbuilding, wheel, and slip/drawing.
Each Demo Site will be limited to 4 or less persons viewing at any one time, with 6ft distancing required. All persons viewing demos will be required to wear masks/face coverings at all times
For more information, contact Silver City CLAY Festival, Silver City, NM 88061 575-538-5560 [email protected]