FILA Solutions, a world ​leader in the manufacturing of surface treatment, protection and maintenance products for ceramic tile and natural stone, is pleased to offer its mobile application​, available for both Android and iOS platforms and in six different languages.
​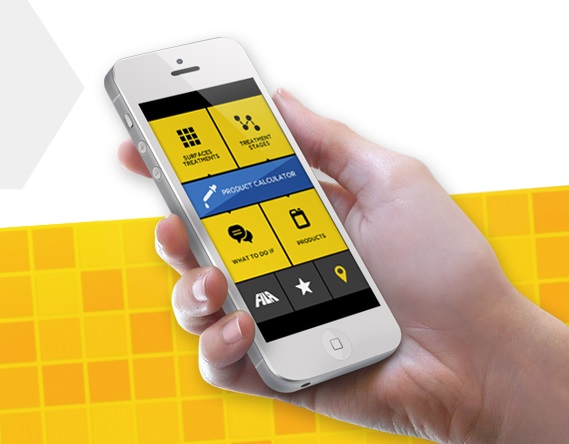 This new FILASOLUTIONS app, ​​developed for building site professionals, retailers and ​other ​customers, puts the best solution for every need right at their fingertips​. ​The app addresses care to washing after ​installation​, protection treatment​, ​stain removal​ and much more. ​
This free-to-download app features:
TREATMENT SYSTEMS ~ Identifies the ideal treatment for any material (natural stone, porcelain tiles, terracotta, wood and other materials)
TREATMENT STAGES ~ Identifies the suitable solutions for each stage during treatment (pretreatment, washing after laying, protection, finishing and maintenance)
PRODUCT CALCULATOR ~ Easily calculates the amount of product needed for each treatment
PRODUCT CATALOG ~ Detailed information about products, certification, treatment videos and technical information sheets
SALES POINT ~  Directs users to a selected store
TECHNICAL ASSISTANCE ~ Provides direct contact to FILA's technical assistance
FAQs about common problems (stains, mold, problems with infiltration, etc.)
"The FILASOLUTIONS Mobile App offers customers a quick and convenient way to access technical information and offers real-time solutions," stated Jeff Moen, FILA Solutions' General Manager. "It's functional, easy to use and provides them with a 'new tool' that will help them do their jobs more easily and efficiently."
For more information, call FILA Chemicals USA Corp at #305-513-0708 or visit http://www.filasolutions.com/usa.
About FILA Solutions:
FILA (Fabbrica Italiana Lucidi ed Affini) has achieved international recognition for excellence in providing highly technical, easy-to-use protection and care treatment systems for all surfaces. A family-owned yet strategically structured, managerial company, FILA has become a large international group always maintaining strong core values. With an eye on the future, FILA offers optimal answers to the needs of every client, consistently staying ahead of the market. That's just one reason why FILA has been endorsed as "#1" by 250 of the world's leading tile and stone producers.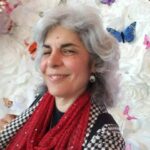 Editorial Director and Senior Writer for TileLetter and TileLetter ARTISAN
Lesley Goddin has been writing and journaling since her first diary at age 11. Her journey has taken her through a career in publishing and publicity, landing her the editor position of TileLetter and its special publications in 2006. Her goal is to educate, inspire, recognize and encourage those in the tile industry -- especially the tile and stone contractor. Other interests include the soft, purring marvels known as cats, labyrinth walking, drumming and percussion, and a range of spiritual, musical and artistic pursuits.