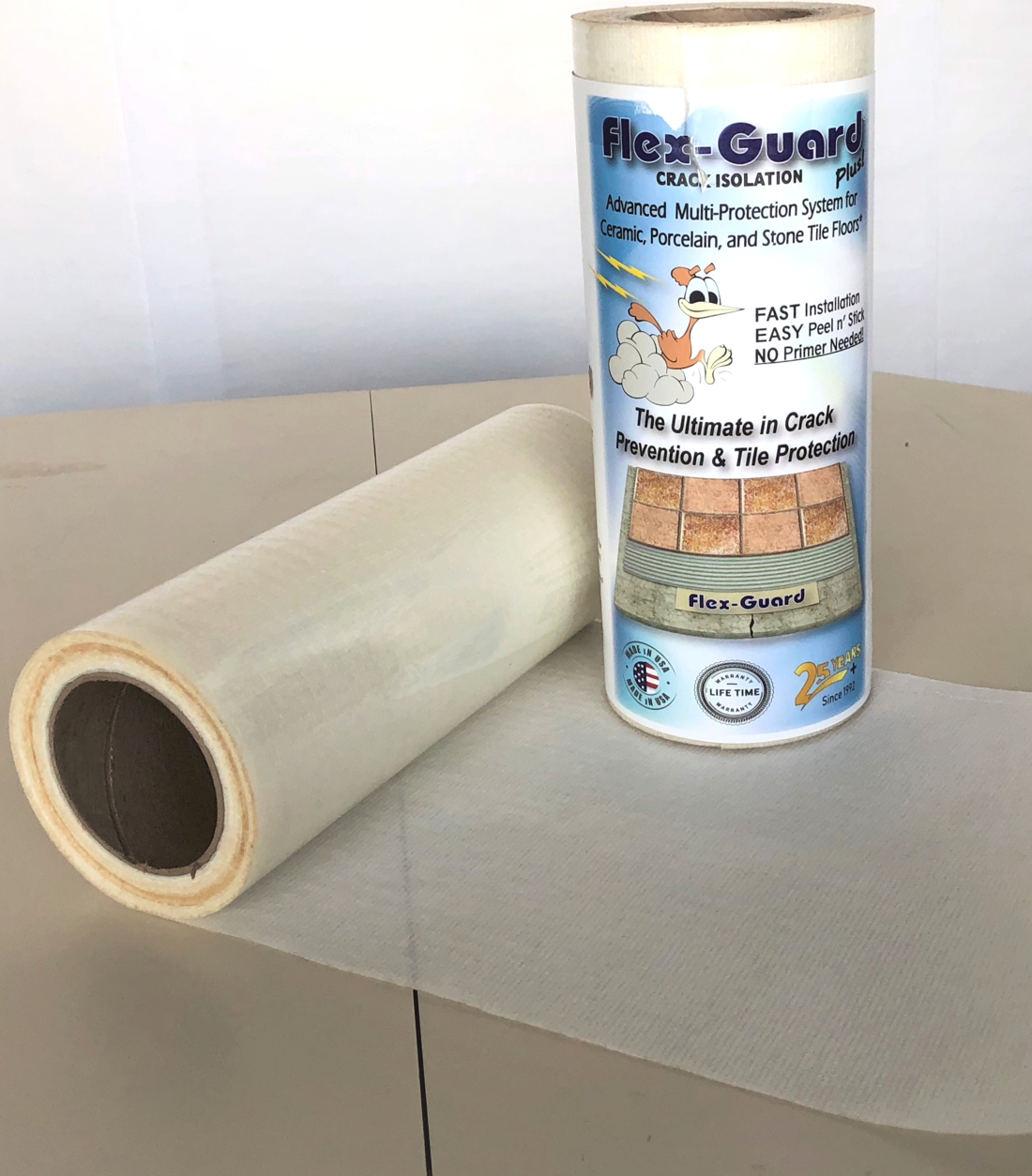 Flex-Guard Products announced immediate availability of Flex-Guard and Speed-Flex direct from the manufacturer.    
"Supplying product directly from our factory will enable us to improve customer service and expedite orders.  We have a tremendous following and this move will enable us to respond quickly to our customer needs" said Dennis Adamson, Owner and President of Flex-Guard Products.
Flex-Guard and Speed-Flex are "peel and stick" crack isolation and anti-fracture membranes that do not require primer prior to installation, resulting in significant savings in time and material.  These membranes are easy to install, lightweight, easy to handle and cut (no tar residue).   Also, chalk lines are easily visible through the membrane since the product is white in color and approximately 25 mil thick for Flex-Guard (Interior or Exterior) and 15 mil thick for Speed-Flex (Interior only).  Available in multiple width and length rolls.
For pricing, availability, or a free sample, contact Flex-Guard Products directly at 800-279-7600 or by E-Mail at [email protected].
Technical and Product information is available at www.flexguardproducts.com.
---
Flex-Guard Products, Inc. has been in business since 1992, providing crack isolation to the Tile and Stone Industry for 26 years.  Flex-Guard® and Speed-Flex™ are made in the USA