When his mom told him about a job opening in the warehouse of Traditions in Tiles, an Atlanta-based tile distributor where she worked as an accountant, Aaron Dugas thought to himself, "Sure, why not." A 22-year-old college student at the time, Aaron assumed the job would be a temporary way to make some money.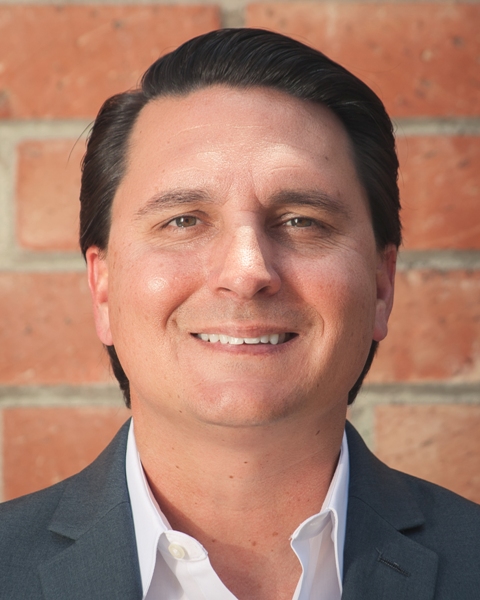 "Little did I know it would become my life's work," he recalls. Some 20 years later, Aaron has gone from the warehouse floor, to the showrooms of boutique designers, to Vice President of Sales — a role he now holds at ARTO.
"I didn't end up finishing college," he says. "My education has been working in this industry. I started from a kid in the warehouse with no understanding of anything, to the VP of Sales at one of the country's most respected manufacturers of hand-crafted, specialty tiles. I worked hard to get into rooms with people smarter than I am, and learned all I could from them. I'm learning still, every day."
Aaron especially enjoys learning from tile manufacturers in far-flung countries, who bring their own cultures into their raw materials, techniques, and finished products. He's spent his life traveling, experiencing, and absorbing the world around him. A fourth-generation descendant of French immigrants, Aaron was born and raised in Louisiana. His career and curiosity took him from the heart of Cajun country to Atlanta to St. Augustine to Denver, where he currently lives (at least for now) with his wife of 18 years and their two kids, ages 10 and 13.
Gateway to the world
But he's never in one place for long. A huge fan of National Parks, Aaron's idea of a perfect day is getting lost in nature. He intentionally goes out in search of new experiences, and people he might otherwise never encounter. In addition to traveling monthly to ARTO's headquarters in Gardena, Calif., Aaron enjoys experiencing the world through the beautifully hand-crafted tiles he encounters in his daily work.
"The tile and stone industry truly is a gateway to the world," he explains. "You get to see so many different types of products from so many different kinds of people, but they all have something in common: a passion for the artistry and craftsmanship that go into every tile they make."
That passion is what drew Aaron to ARTO as well. "I've been familiar with ARTO and their products for a while now," he says. "And I'd met Armen, ARTO's co-owner, before. Once you meet him, you never forget," he adds with a chuckle. "So I knew the extraordinary quality of their work, their unique processes, designs, finishes, colors, and capabilities. I knew this was a product I could be proud to sell."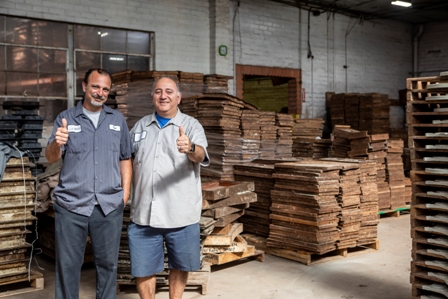 Aaron appreciates the way ARTO reflects their own family's culture in their tiles as well. ARTO's origins date back to the 1960s, when founder Arto Alajian — an Armenian immigrant who lived in Egypt, Beirut, and Canada before settling in Venice, Calif.,— started selling his hand-made brick veneers out of the back of his milk delivery truck. Today, Arto's sons Armen and Vod make sure their father's entrepreneurial spirit, tireless work ethic, and artistry go into every product they make. Each tile tells a story, including Arto's.
Now Aaron is happy to be part of the ARTO family too. "My skill sets and experiences with hand-crafted tile — starting on the warehouse floor all those years ago — are a great fit for ARTO," he says. "It's such an exciting time to join the ARTO team as well, when they're on the cusp of tremendous growth and opportunity."
Building momentum
A respected and well-established name in California, ARTO has garnered a loyal customer base (not to mention avid Instagram fans) across the country and around the world. As the VP of Sales, Aaron plans to build on this momentum and grow the ARTO brand nationally.
"While we're expanding ARTO as a national brand, we're going to continue providing the exceptional level of support and service our customers and their clients have come to expect from us," Aaron adds.
"More than a tile manufacturer, ARTO is a strategic partner to the showrooms, designers, architects, and contractors who use and love our products. We bring them business, train them on our products, support them with materials, and we're always here to answer any questions they or their clients may have."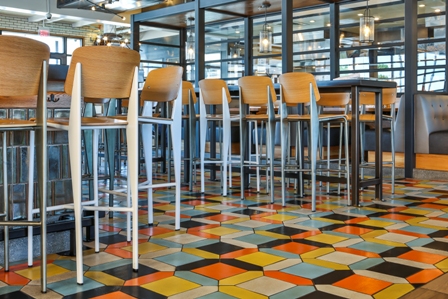 As part of Aaron's strategy to make ARTO a national brand, he'll also be ensuring the processes and infrastructure are in place to scale with the company's growth. "We're known and respected for the quality of our product as well as our responsiveness," he says. "We're going to maintain that as we expand."
When asked about his leadership approach, Aaron demurs. "I'm not going to be leading the sales team, as much as coaching and mentoring them. We've got a strong team who knows our product inside and out, and who loves this industry as much as I do. I'm excited to see what they'll accomplish."
ARTO's co-owner, the unforgettable Armen, shares Aaron's excitement. "Vod and I have done all we can to take our father's business this far," he says. "We're confident Aaron is the right person to bring us to the next level, while preserving what makes us uniquely ARTO. We're thrilled to have him onboard."
According to Aaron, the feeling is mutual.
If you'd like to talk Zydeco, Zion National Park, tiles from Zimbabwe, or anything at all, Aaron is happy to chat. You can reach him and the ARTO team at (310) 768-8500.