Taking a leading role in solving the flooring installation crisis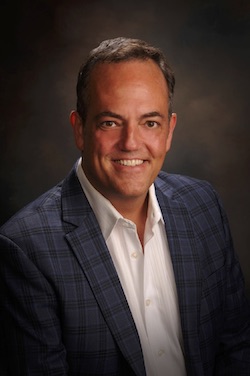 Jim Aaron has over 35 years of experience in the flooring industry. With a background in marketing at the highest levels (most recently with CCA Global), Jim left his comfort level behind and took on the challenging role of Executive Director of the Floor Covering Education Foundation
(www.fcef.org).
The FCEF was created to bring awareness to the opportunities in the flooring industry, recruit new talent, aid in the funding of the student's education, and facilitate job placement into flooring industry careers for these individuals. The heart of the 501(c)3 foundation's mission is to help solve the lack of trained and qualified installers. I caught up with Jim to discuss the FCEF and its direction moving forward.
What about FCEF attracted you to this position, and what skills do you possess that can help the Foundation accomplish its goals?
When I first heard about the position, I was not that interested. But the more I thought about it, the more I felt my background was a great fit for what they were looking for. When I realized how serious some of the stakeholders were about solving some of the big challenges our industry faces moving forward, I started feeling excited about the opportunity. When I saw the representation on the board of directors from all aspects of the industry at the highest levels, I realized that I had a unique opportunity to play a leading role in helping the industry grow and prosper.
What are some of the first steps you have taken since you became Executive Director?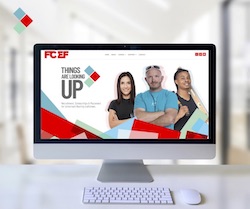 Right now, the Foundation has two employees (myself and Executive Assistant Kaye Whitener). We hope to add staff as we grow, but we realize our role is to create excitement by developing programs and initiatives that will work and that are repeatable throughout the country. If we have the right structure in place, the industry will support our efforts both financially and with involvement and engagement at all levels. Our first step was to identify and recognize the training partners we wanted to work with in the flooring industry, such as Certified Flooring Installers (CFI), National Wood Flooring Association (NWFA), National Tile Contractors Association (NTCA) and Ceramic Tile Education Foundation (CTEF). Our role at FCEF is to facilitate and bring programs and ideas to these groups, and to help them have the people available to be trained.
In order to meet the needs of the flooring industry, we also realize that it takes more than successfully training partners. At the most basic level, we know that we need a strong marketing campaign to make people aware that the flooring industry offers a great career path and many opportunities for growth and financial stability. We have hired a public relations and marketing firm to help us craft the messaging that will be needed to be successful. We are competing with a lot of industries and trades, but we really feel that flooring installation has really been overlooked and under-marketed, and we are excited to see the difference that can be made by focusing our approach to create awareness of these career opportunities that are available for people to take advantage of.
What are some of the programs you are currently involved in and what type of people are you hoping to recruit?
I recently joined an association of guidance counselors, so I am hoping that can be a great fit as we start out. We will absolutely have to find a way to get flooring education, awareness and training infiltrated into both middle and high school programs in the future. Finding the right talent for flooring careers is a major aspect of what the Foundation will be working on. Hard-working, motivated individuals can make a great living in floor covering. We will need to explore many different avenues to do this. Just a few examples that we are already exploring include some Native American tribal councils, a Goodwill Program in Georgia, and a vocational and technical school group also in Georgia. Since FCEF is located in Dalton, Georgia, these local programs are a sensible first step in developing what we hope will be repeatable programs around the country.
In addition to recruitment campaigns, you list scholarship and placement as part of what the Foundation offers. How will this work?
There are funds available currently, and we hope to grow this significantly in the future as well, to qualified individuals who will enroll in programs offered by CFI, NWFA and CTEF. These training programs all have costs associated with them, and it is our hope that more people will enroll and get trained if we remove a significant part of the associated costs. This is one of the strengths our industry currently offers. We can get people into the workplace as helpers pretty quickly. We will need respective members of our associations that are willing to hire these individuals once they complete their coursework. This is where the associations need to step up. Their members will need continue the training and help the installers stay on track towards certification and other programs like apprenticeships. What we hope to do is take away a large part of the cost of the training by offering scholarships to these individuals. This is already working in some of our pilot programs.
How do you suggest individuals or companies should get involved to support your efforts?
You can reach us through the website at www.fcef.org and we will for sure get back to you. We welcome all ideas and concepts. You can also support the FCEF programs through donations on our website and you can get more information from your industry associations and training entities like CFI, NWFA, NTCA and CTEF. We are excited to work together and collectively make a difference.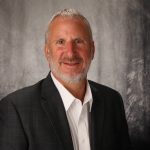 Bart Bettiga is the Executive Director of the National Tile Contractors Association and Publisher of TileLetter. Bettiga is a member of the Board of Governors of Coverings, one the largest tradeshows in North America. He has over 30 years of experience in the tile and stone industry and has served as the NTCA Executive Director since 2002. He is a well known speaker and author on ceramic tile and natural stone distribution and installation. He oversees the financial operations of the NTCA, TileLetter and the Ceramic Tile Education Foundation.