Change is inevitable, and when led by the right people, it is with changes that the world evolves.
Aware that latex technologies were being applied in the concrete industry, Dr. Henry M. Rothberg began development work in 1956 that would prove to be the first commercially-accepted, latex-modified adhesive for thin installations of ceramic tile and stone.
And with that, 4237 Latex Additive and LATICRETE were born.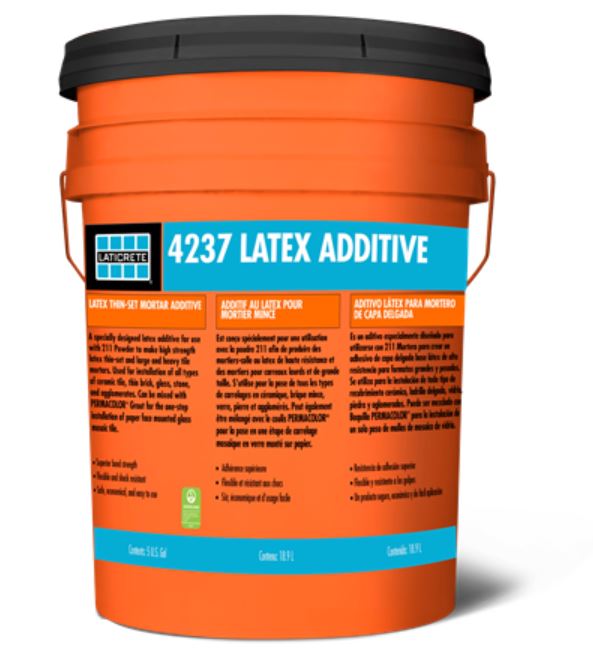 Now, with more than six decades of firsts, product innovations and influence on the industry, 4237 Latex Additive will be sold exclusively overseas as the U.S. construction market continues to advance, favoring dry products that do not require any mixing.
Taking its place is 254 Platinum, a one-step, polymer -fortified, thin-set mortar for interior and exterior installation of ceramic tile, stone, quarry tile, pavers and brick. In addition to many high-performance benefits, 254 Platinum exceeds ANSI A118.4 Shear Bond Strength Requirements and ANSI A118.11.
Steve Rampino, Digital Education Manager and Jon Scott, Senior Product Manager for LATICRETE teamed up to answer some questions about the company's decision.
Why is 4237 Latex Additive retiring? 
Developed in 1956, 4237 Latex Additive launched the LATICRETE family of products that revolutionized construction around the world.
Our product portfolio is continuously changing with the global market. LATICRETE provides an extensive range of solutions offering simple and cost effective installations, while ensuring long-term, flawless applications. In an effort to simplify inventory, 4237 Latex Additive for the U.S. and Canadian markets was discontinued June 1, 2019.
Why is 4237 Latex Additive going to sell overseas if there are products to replace it? 
We are always adjusting our strategy to best satisfy each of our global customer bases.
We are still seeing strong demand for 4237 Latex Additive in overseas markets that still utilize jobsite blending of raw materials and pre-bagged, non-modified mortars.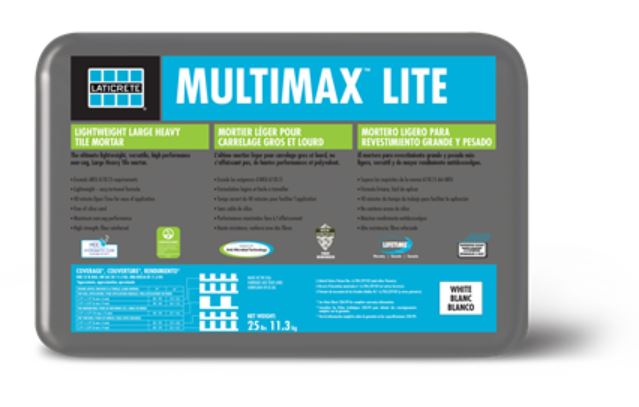 Can you share some information about these newer products 254 Platinum, 257 TITANIUM™ and MULTIMAX™ Lite?  
Newer LATICRETE products such as 254 Platinum, 257 TITANIUM™ and MULTIMAX™ Lite offer a high-performance polymer-fortified mortar that is delivered in a dry form and only requires water to be mixed, in comparison to 4237 Latex Additive that must be mixed with 211 Powder to make a high strength latex thinset.
These newer products are ideal for interior, exterior and submerged installations and feature long open times with unsurpassed adhesion and workability.  In addition, 257 TITANIUM and MULTIMAX Lite contain no silica sand and are lightweight products. A 25 lb (11.3kg) bag offers the same coverage as a 50 lb (22.7kg) bag of standard mortar.   At LATICRETE this tradition of developing new and innovative products that transform the industry continues to the present day.