Springfield, Mo., contractor values vouchers, technical assistance
Kerry Rogers, in business 40 years, trained NTCA trainer/presenter Robb Roderick as a helper
By Lesley Goddin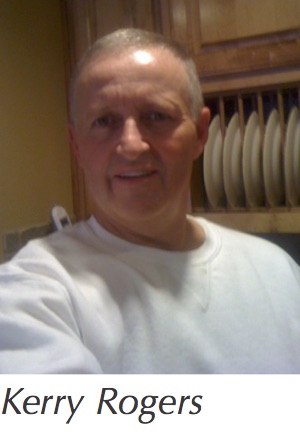 Forty years ago, a school-age Kerry Rogers started helping out his dad and granddad in the tile trade, as a way to earn some pocket money and work with his hands at something he enjoyed. This hobby became a profession over the years, as Rogers gained proficiency and helped his family members tile the country's first Bass Pro Shop and chain restaurants like McDonald's, KFCs and Burger Kings in the Springfield/Kansas City, Mo., area. 
"I mixed my first bucket of grout in 1969," Rogers said. "We didn't have mixing drills – we made our own grout. I didn't know how to work the tool, and I splashed it up and got it in my eye, and that helped me remember when I first mixed grout!"
After Roger graduated high school, he moved to Arizona in 1980, opening his first company and doing business in the Tempe area. He had his own employees – mostly running a crew of four, which was his sweet spot in being able to keep tabs on quality – but when working on a large hotel project, he had the challenge of maintaining quality while running a 15-man crew.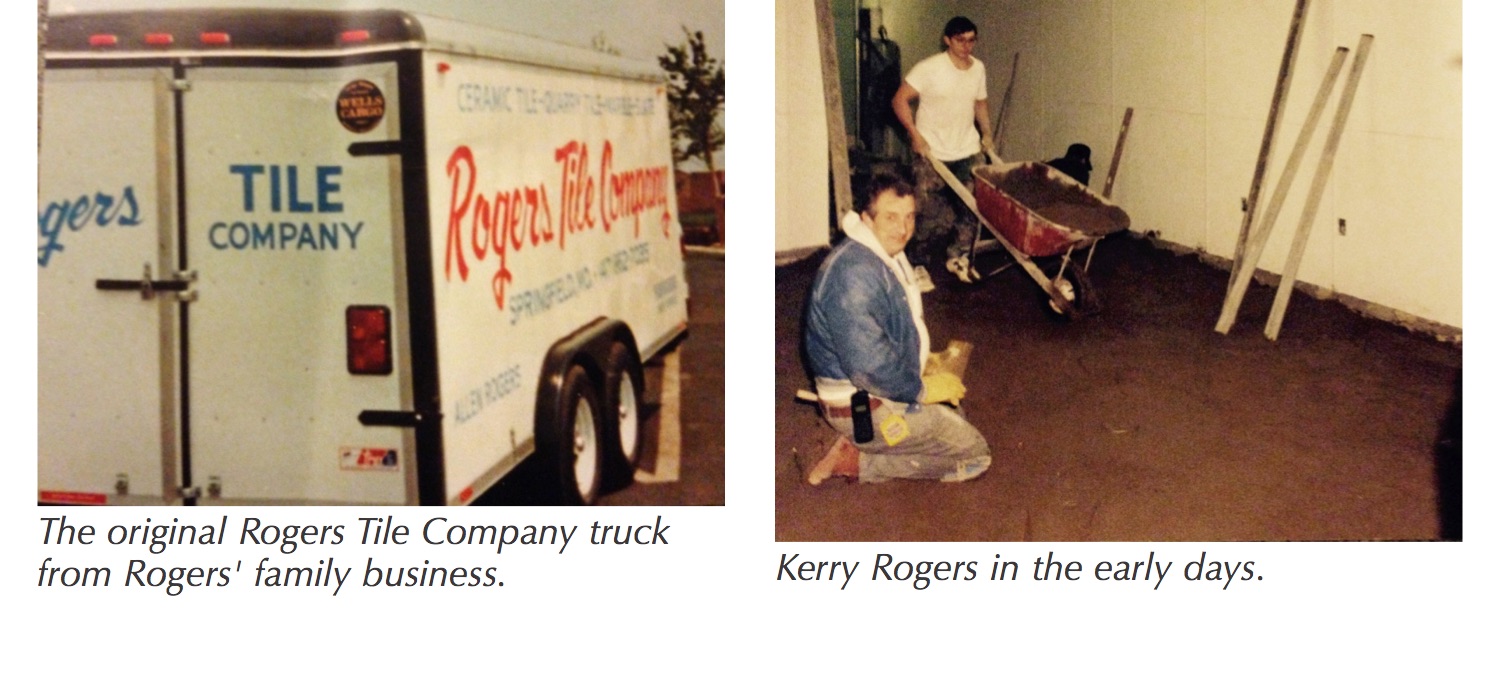 In 1989, he moved back to Springfield and started the Missouri Tile Company, installing tile at restaurants like Chick-Fil-A, McDonald's, Taco Bell, Burger King and Popeyes.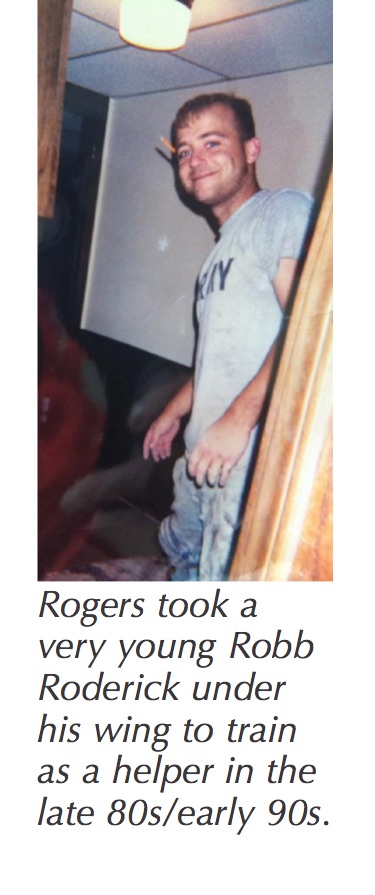 It was during this era when he took a tender, young tile helper under his wing – none other than the NTCA's own trainer/presenter Robb Roderick! 
"In all of my years of helpers, Robb has really stood out as one of the best helpers I ever had," Rogers said. "He was polite, on time and energetic." Rogers also trained John Allsbury, who is now Schluter's Director of Sales, Western Region. 
Missouri Tile Company continued till the dearth of work in 2008 during the recession forced him to shut down and travel the country doing any work he could find, until three years ago when the market improved and he reinvented his business once more as a solo contractor doing residential work, 98% of which is new construction. 
"We sold our big house so I could stop traveling, and find a little work around here until things got better," Rogers said. "And then we rebuilt a house right next to the old house on six acres, since we loved this area."
As a solo contractor, Rogers was attracted to the technical support and vouchers that the NTCA offered. Plus, he said, "Robb is a good salesman. Vouchers help out with supplies and 24-hour support is important when I need help and a question answered." His local setting materials rep also offers great technical support, but the "vouchers, the Handbook and having technical support there when I needed" made it easy for him to decide to join. 
The satisfaction Rogers gets from his work keeps him going, earning a living doing something he enjoys. "I love to go into a place and it's nothing but a room with sheetrock and when I walk out, it looks fantastic and ready to move into," he said. "And to watch the smiles on [my customers'] faces and hear what they say even before we are done."
His four decades of experience also provide a unique perspective over how things have changed. 
"Nothing now is like it was then," he said. "We made our own grout and floated mud floors…we hardly used any thinset. It's totally different now, but I get the same result. I think it has changed for the better. It's safer, it's neater and cleaner and you can get more done than we did in the old days." And, he pointed, out, "Showers used to fail all the time. Now I can do 100 showers – and they don't fail. Showers are changed for the better, and so is the education about how products work."