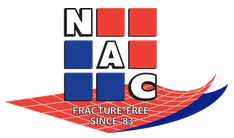 Does your substrate have elevated moisture levels?
Do you have concerns about your floor covering bonding to the substrate?
Elevated moisture levels in a substrate can cause damage, create delays and disrupt the often tight installation schedule.
Install your floor with confidence and put your mind at ease and with a proven solution, Moisture Lock 101®
Moisture Lock 101® is a clear, water-based chemical floor hardener for porous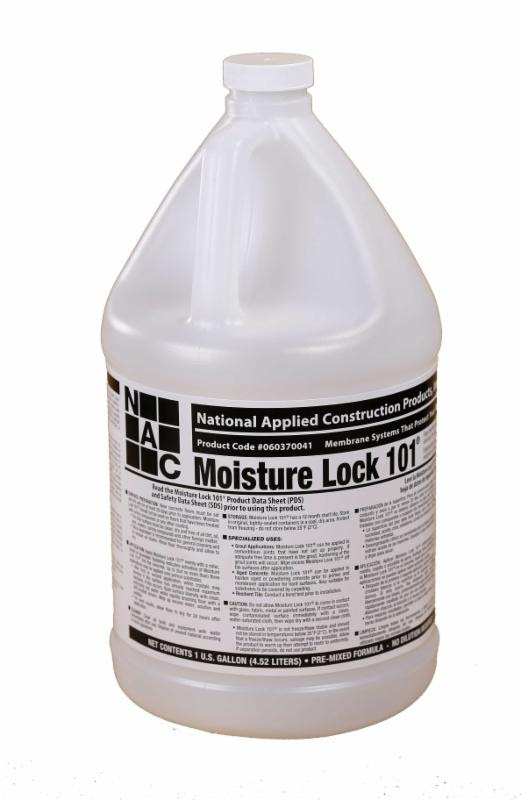 cementitious substrates. Moisture Lock 101® penetrates the pores and capillaries to seal the substrate and maximize the coverage of NAC Primers by minimizing absorption into porous substrates.
Moisture Lock 101®, when used as part of an NAC system of NAC TAC or NS 97 primer and ECB sheet membrane, will provide MVT protection for up to 10#/1000sqft/24 hours.
Moisture Lock 101® comes in one gallon jugs and five gallon pails, contains no odor, has 0% V.O.C content and covers 100-300 square feet per gallon depending on applicator type and porosity of the substrate.
Moisture Lock 101® is a perfect solution for malls, airports, hotels or any commercial or residential substrate that requires protection from moisture vapor transmission.
For more information about Moisture Lock 101® please
click here
.