OSHA may soon make it easier for employers to comply with the agency's Respirable Crystalline Silica in Construction Standard. The standard, which OSHA announced in 2016 and began to fully enforce last fall, seeks to protect workers who may inhale silica dust. A variety of construction operations may expose workers to silica dust including, for example, abrasive sandblasting and cutting bricks, stone, or concrete.
The silica standard is extremely detailed and complex. It contains requirements for assessing workers' silica exposure, for using exposure control methods and respiratory protection, for offering medical surveillance, and for keeping silica-related records. Fortunately, "Table 1" of the standard makes compliance with standard easier, at least in some situations. The Table describes engineering controls, work practices, and respiratory protection requirements that may be implemented by an employer when performing certain construction-related tasks, thereby exempting the tasks from the standard's exposure assessment provisions and permissible exposure limits.
Last week, during the mid-winter meeting of the American Bar Association's Occupational Safety and Health Law Committee, a Department of Labor official announced that OSHA is considering changes to the silica standard for construction. According to Ann Rosenthal, the Department's Associate Solicitor for Occupational Safety and Health, OSHA is currently working with members of the construction community to add more tasks to Table 1.
News that OSHA is considering an expansion of Table 1 comes after a recent federal court ruling that rejected several challenges to the standard by employer groups. The U.S. Court of the Appeals for the District of Columbia Circuit, in an order issued last December, rejected arguments from employer groups challenging the standard's lower permissible exposure limit and, among other things, the feasibility of compliance with standard
Written by authors Alyssa Levy, Patrick Miller, Matthew Morrison, and Dana Svendsen at Sherman & Howard, L.L.C.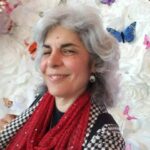 Editorial Director and Senior Writer for TileLetter and TileLetter ARTISAN
Lesley Goddin has been writing and journaling since her first diary at age 11. Her journey has taken her through a career in publishing and publicity, landing her the editor position of TileLetter and its special publications in 2006. Her goal is to educate, inspire, recognize and encourage those in the tile industry -- especially the tile and stone contractor. Other interests include the soft, purring marvels known as cats, labyrinth walking, drumming and percussion, and a range of spiritual, musical and artistic pursuits.