Enhancing indoor and outdoor spaces with the warmth of beautiful natural stone.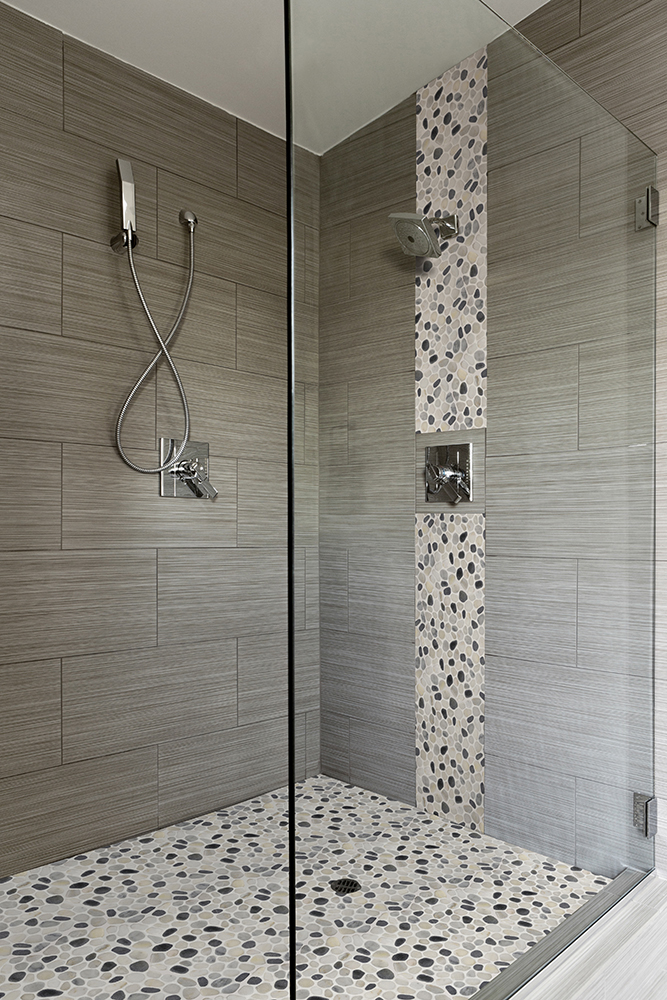 Pebbles are showing up more places than ever and the nature-lover inside of us couldn't be happier. Not only seen in spa-like baths, these petite of-the-earth stones are adding warmth and interest to the most unexpected spaces, like kitchen backsplashes and mud-room floors.
Our Rio Lago Collection celebrates stone's renewed popularity with marble, travertine, and limestone pebbles in a myriad of looks, sizes, and finishes. From serene whites, grays, and beiges to bold browns and blacks—and intriguing mixed color blends—this collection boasts a palette of organic hues that would make Mother Earth blush.
Whether you gravitate towards an understated tumbled look or prefer a polished finish, the Rio Lago Collection offers something that echoes your personal style.
With several whole pebbles and sliced pebbles to choose from, there's no shortage of design possibilities. Arranged naturally on mesh-backing for simplified installation, creating an elegant shower, accent wall, backsplash, or fireplace facade couldn't be easier. Not surprisingly, the Rio Lago Pebble Collection fits right in outdoors, too—on patios, water features, and architectural elements, as well as outdoor showers, kitchens and fireplaces.
Give your residential or commercial space a touch of natural beauty with Rio Lago.
Discover the Rio Lago Pebble Collection.