Russell Laird, of A+ Tile & Stone in Sacramento, Calif., (aplustileandstone.thebluebook.com) has made a name for himself in the tiling world, aiming for excellence in his typically commercial, public works projects. 
"Quality is what sets me apart from my competition," Laird said. "I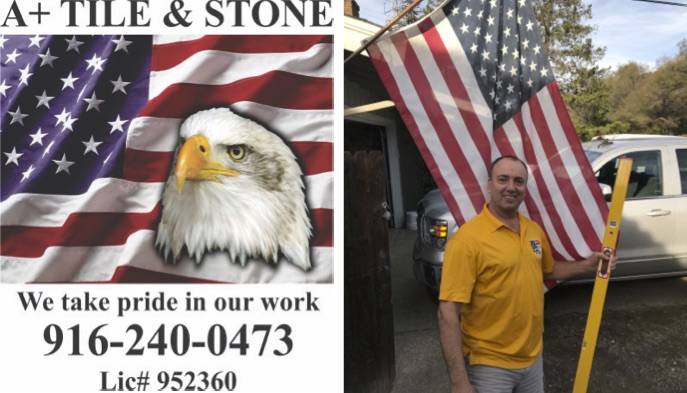 personally oversee every project and train my employees to do an excellent job so we don't ever have any patch work or callbacks." Though his company considers itself a commercial contractor, it applies this same level of quality to residential work for friends and family. 
It wasn't an easy start. When the recession forced the company Laird was working for to close, he decided to go out on his own. "It was slow going at first," he explained. "I had to bid very low to land work, but managed to grow each year. Now I am doing large commercial projects for the big reputable contractors like Turner and pricing has bounced back to a respectable level. I hope it stabilizes for a while."
Laird's firm foundation allowed him to springboard into his own company in 2010. "I starting doing tile in 1989 for Custom Tile in Oroville where I learned residential (mud work) and some commercial," he said. "Around 1994 I started working for companies in Sacramento, where I learned larger commercial, which I prefer, and have found my niche today."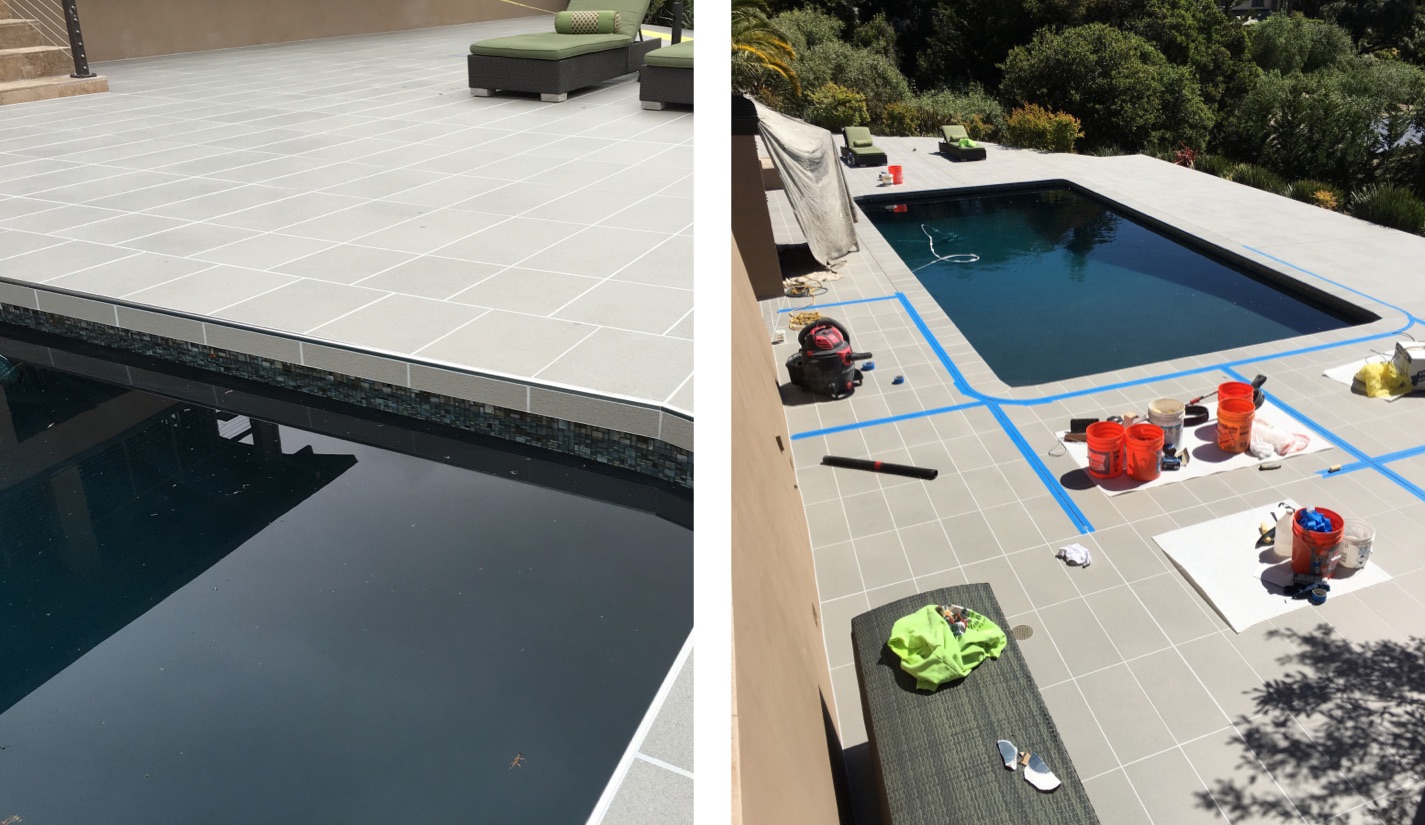 About six years ago, Laird chose to join NTCA, "to be associated with like-minded people who constantly strive to improve and learn. The greatest value from being a member is meeting and learning from other members."
After three years of association membership, Laird decided to pursue NTCA Five-Star Contractor status. 
"What led me to seek Five-Star is striving to be the best in my field," Laird explained, adding, "It levels me with union companies as far as some bidding opportunities, and allows me to bid on some commercial projects that I would otherwise be excluded from. It has benefitted my company by allowing me to bid these projects – and I really like including the Five-Star logo on my company shirts."
Laird is a big believer in the strength of qualified labor, and has made it a goal to get his installers credentialed. "We currently have four installers certified, which is 100% of my full-time installers including myself," he said. "We all took our test at Surfaces in Vegas, which is about a 10 hour drive for us." Laird himself is CTI #1091 (See TileLetter's Qualified Labor story in December 2015, for details), and passed his exam in January, 2015.
"Every year I try to take one person to Surfaces to get certified," he said. "I took two in 2016, one in 2017 and missed 2018. But I believe I have one ready for this year."
Being a tile contractor holds many benefits for Laird. "The greatest joy I get from being a tile contractor is I get to pay my bills," he said.  "Each job is different, so it's not boring – and I am passing on my knowledge to my two sons so they can take over my company some day when I retire, if they choose. It is also satisfying to see the completed project – which completely transforms the area – and have satisfied customers."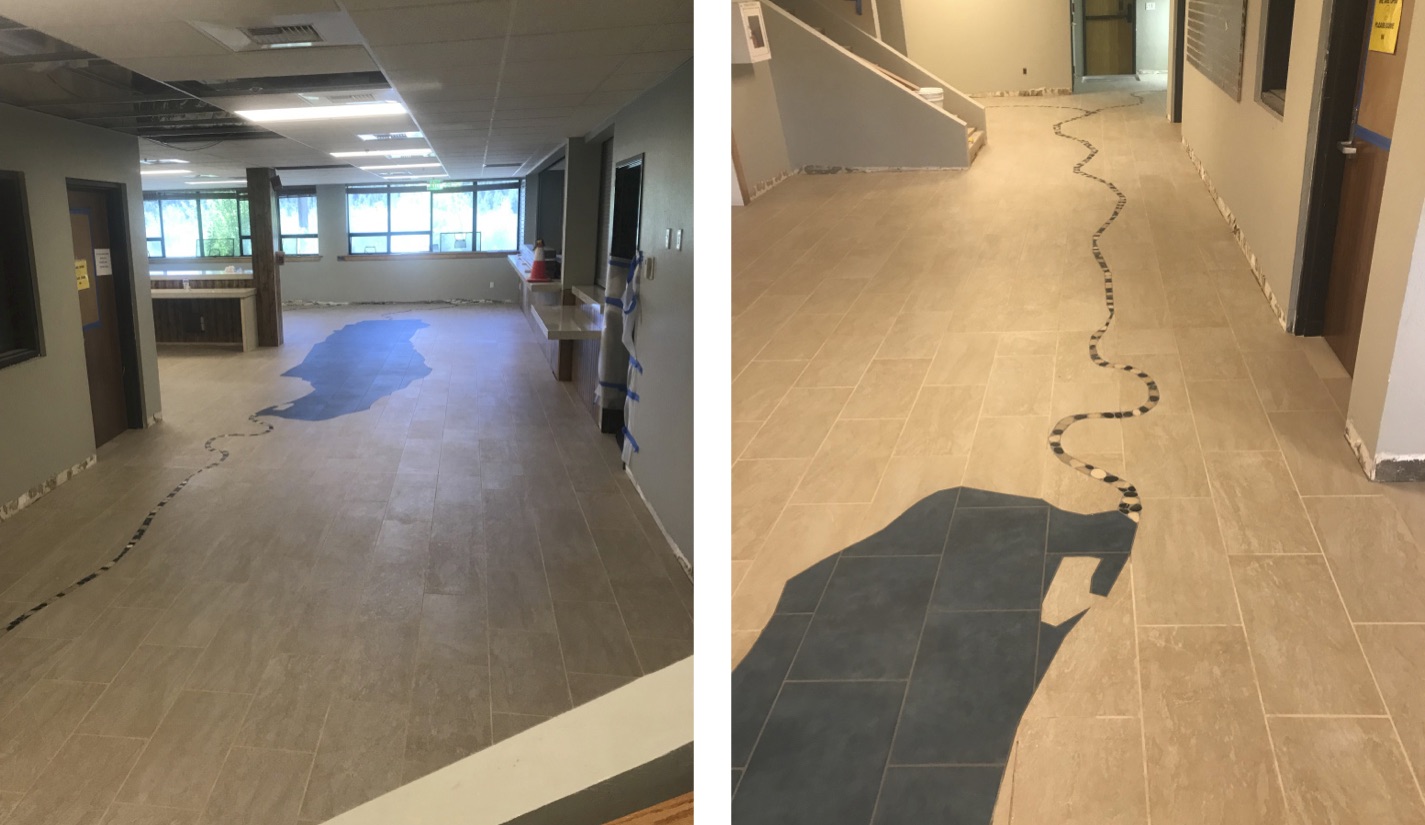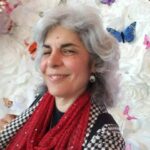 Editorial Director and Senior Writer for TileLetter and TileLetter ARTISAN
Lesley Goddin has been writing and journaling since her first diary at age 11. Her journey has taken her through a career in publishing and publicity, landing her the editor position of TileLetter and its special publications in 2006. Her goal is to educate, inspire, recognize and encourage those in the tile industry -- especially the tile and stone contractor. Other interests include the soft, purring marvels known as cats, labyrinth walking, drumming and percussion, and a range of spiritual, musical and artistic pursuits.