CHINO, Calif. – Sika and Merkrete, leaders of high-quality tile setting materials manufacturing, welcomed National Tile Contractors Association (NTCA) contractors to an interactive training event at their Chino, Calif., distribution facility Friday. Merkrete's Technical Sales Manager Brett Mauney teamed with NTCA Training Director Mark Heinlein to bring a full day of education and training to regional industry professionals.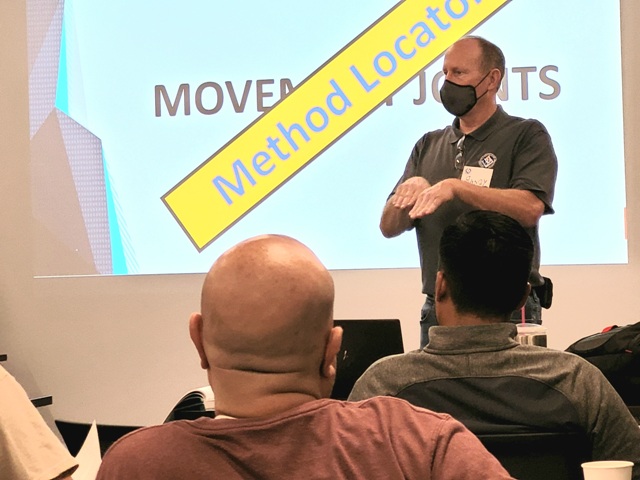 "Substrate Preparation and Large-Format Tile" was the focus of the event.  NTCA Technical Trainer Randy Fleming began with a classroom environment, presenting the most up-to-date methods for applying ANSI A108 standards.  "If you're not keeping up [with the standards]," Fleming cautioned, "You're absolutely getting left behind." The classroom lesson brought visitors up to speed on TCNA Handbook updates concerning substrate examination and preparation challenges for setting large-format tile.
The curriculum focused on the latest best practices for jobsite planning and staging, substrate analysis and preparation, and selection of installation materials like mortars, membranes, grouts, sealants and related setting materials.  Participants learned proper tool selection and use alongside proper material handling.  Instructors demonstrated installation methods ensuring proper bond coat coverage and support, lippage control, and methods for maintaining a clean and safe work environment.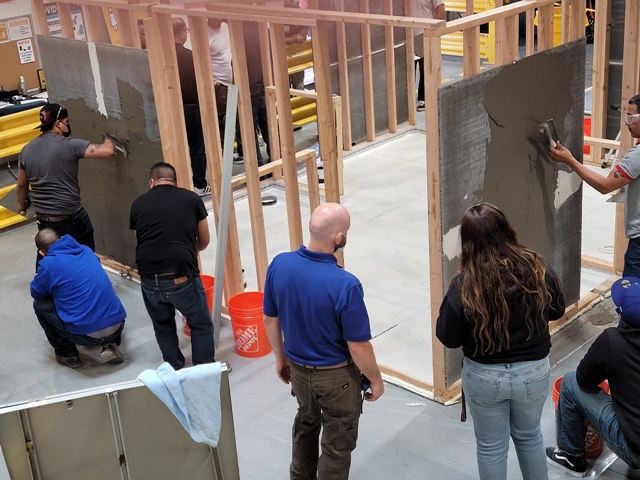 For this event, NTCA trainers constructed an enclosed structure in the Sika warehouse for participants to apply the lessons. Informally dubbed "The Cubicle," the first-of-its-kind experiential set forced team groups to navigate real-world obstacles encountered in tiling installations.
Participants surveyed The Cubicle's uneven floor, preparing it for self-leveling by applying SikaLevel® 01 Primer Plus to the poor substrate.  While the primer dried, Fleming had the group even out warped wall surfaces using SikaLevel® Skim Coat.  After lunch, which allowed the SikaTile® products ample drying time, the teams mixed and poured dustless SikaLevel® 425 self-leveling underlay (SLU) to ready the ill-built substrate for a flooring system.  The interactive lesson concluded with teams competing to achieve proper mortar coverage for oversized tiles using SikaTile® 475 LHT Premium Set.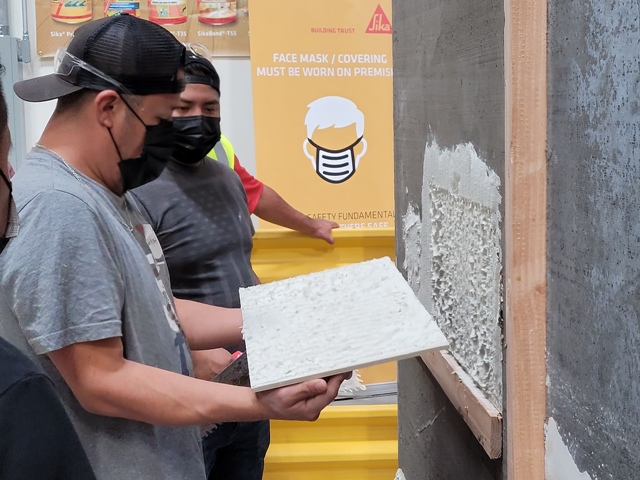 The NTCA draws more than 8,000 industry professionals annually through educational programs and interactive workshops. Comprehensive hands-on instruction develops unique skills to address specific situations using products and systems like those manufactured by hosts Sika and Merkrete.
NTCA's event drew regional installers holding varying degrees of experience in their trade.  For Elizabeth Flores of Flores the Legend Marble & Granite –who is already experienced with leveling wall surfaces — the event allowed her to work with SLU for the first time in her six-year career.  She found the lessons "helpful," the materials "easy to use" and will "definitely" apply the techniques and materials knowledge to jobs going forward.
Fleming said he wants the participants to take away that "if they do [a tiling job] right from the beginning, and follow all the right steps, they'll be successful … they'll be a better installer, just by doing it the right way."  He added, "I get people who have been doing this for 20, 30, 40 years — like me — they will learn points of things they've been doing wrong.  [The NTCA] help(s) other people so they don't make the same mistakes, and make them better.  The feedback has been excellent."
Sika Senior Product Manager Tom Carroll noted, "The NTCA's training department is working diligently to provide these in-depth, day-long training sessions coast to coast. Sika is pleased to support these efforts as we continue to pledge our support for education, training and certification in conjunction with NTCA." Carroll added that Sika is already slated to host another NTCA interactive instruction next year.
For more information, visit www.sikatile.com or www.tile-assn.com.