A piece of Ukraine at the heart of Cersaie, a deeply symbolic presence that at the same time offers plenty of opportunities for business and institutional contacts. Cersaie, the International Exhibition of Ceramic Tile and Bathroom Furnishings, is hosting the Ukrainian ceramic association's booth in the Services Centre in cooperation with the Italian Ministry of Foreign Affairs and the Italian Trade Agency ITA.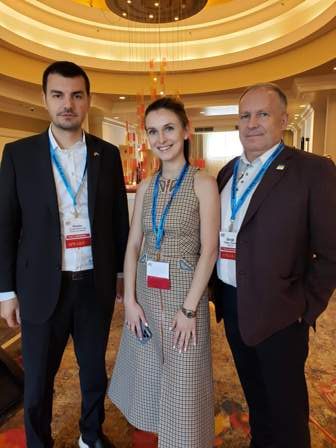 The association's chairman Sergii Voitenko is heading a delegation of some 20 business leaders from the ceramic tile, sanitaryware and raw materials sectors, as well as the main ceramic distributors operating in the country.
The delegation will be present for the entire duration of Cersaie with the aim of discovering the main new products on display at the show, building business relationships with exhibitors and discussing future investment projects for the reconstruction of the country. The mission is backed by the Ukrainian government as part of the international cooperation programs aimed at rebuilding Ukraine's cities.
The Ukrainian delegation's program also includes institutional meetings with Italian partners (Confindustria Ceramica and the Italian Trade Agency ITA) as well as international level events. In particular, the delegation will participate in the World Ceramic Tile Forum, the international convention of around twenty of the world's leading ceramic tile producer countries due to be held at Cersaie on Tuesday 26 September.