Commitment to training and education, a core component of growth and strategy
One to One interviews can be found on the NTCA YouTube channel. Watch this One to One exclusive with Trevor Lang here.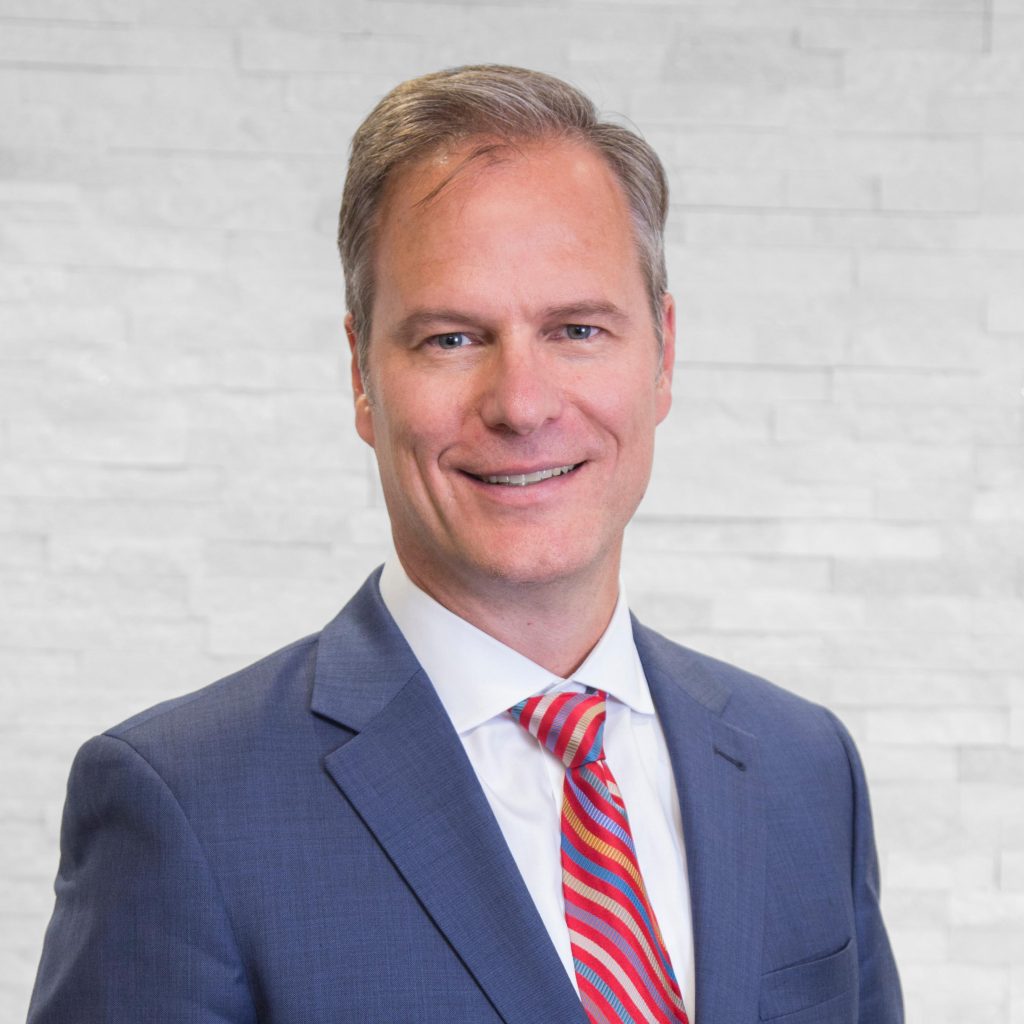 Floor & Decor is a leading specialty retailer of hard surface flooring, offering the broadest in-stock selection of tile, stone, wood, related tools, and flooring accessories at everyday low prices. Founded in 2000 and headquartered in Atlanta, Floor & Decor is one of Fortune magazine's 100 fastest growing companies.
Trevor Lang joined Floor & Decor as Senior Vice President and CFO in 2011, and was promoted to Executive Vice President of Professional Services and CFO in 2014. He was named President of the company earlier this year.
In the past few years, Floor & Decor has partnered with the National Tile Contractors Association (NTCA) to offer tile installation training and education at many of their locations throughout the country. We caught up with Mr. Lang to get his perspective on the tile industry and his company's plans moving forward.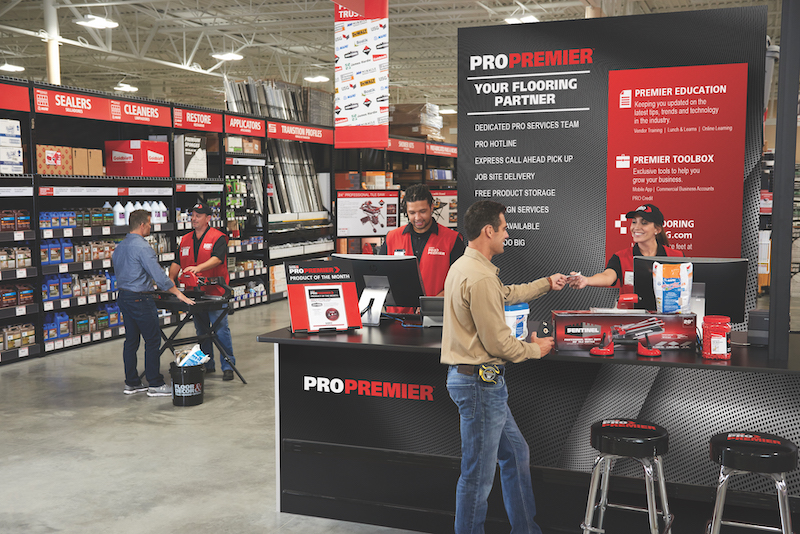 Tell us what it is like to be president of a fast-growing company like Floor & Decor.
I've been with the company for almost 12 years and when I started, we had 24 stores with just over $200 million in sales. Assuming we hit our projections, this year we will be at 191 stores and right around $4.3 billion in sales. This is a great company. It is a lot of fun to work with a growth company like Floor & Decor. There is a lot of opportunity in our company for people to meet their professional dreams.
I think of myself as a financial leader, but I have an operator's heart. I love working with our stores as well as with marketing, what we are doing with our website, and all those things that help make us a success. I was honored when they asked me to assume the role of President of the company earlier this year.
How can you explain the rapid growth of Floor & Decor? Is the uncertainty of current economic conditions tempering your expectations for future growth moving into 2023 and beyond?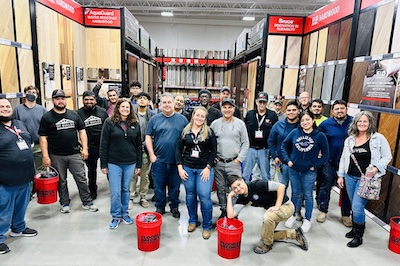 We have a couple of simple core philosophies that have served us well for the 20 years we have been in business. We have executed those very well. The first thing that started us on the right path is we love product, and we love merchandising. Our store leaders are not called managers they are called Chief Executive Merchants, and they must have a passion for product and a passion for people.
Our founder had a vision for buying direct, and we source from 240 vendors in 24 countries. That allows us to get high-quality products at a low cost. We cut out all the middlemen and we have an everyday low-price strategy which allows us to be competitive. Whether you are a Pro (installer) or a homeowner, we want to make sure you get the best price possible.
We build broad, big stores that allow us to show our products in a way our customers can visualize what they will look like in their homes, and allow our Pros to feel confident we have in-stock inventory. In the past few years, we have done a good job elevating the brand by offering a wide variety of quality products in a good-better-best assortment that has allowed us to grow our customer base by appealing to all consumer levels. We offer free design services, and this coupled with our commitment to our Pro program, has led to our growth.
If we execute on our core philosophies, we feel we can continue to grow. We have almost 200 stores now and we have a very clear path to 500 stores moving forward.
How are you growing the Pro component of your business as a specialty retailer?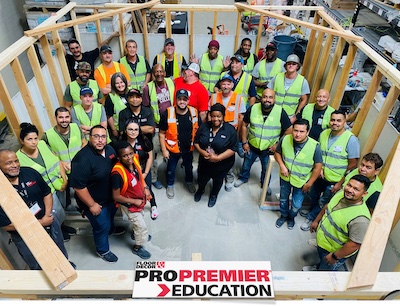 We understand the importance of the trade. Our founder was committed to tradespeople and had a great quote. He said, "We are in the relationship business, and the benefit is that people buy flooring from you." That is the ethos and the soul of who we are as a company. We have grown our Pro business to the point where it now comprises more than 50% of our sales. We have quality products, and we offer excellent service, and we carry in-stock inventory and tools to serve our Pro customer needs. We carry installation materials from leading suppliers, and no one is going to beat our prices. We have a dedicated team who focus on supporting the Pro installer and creating a positive experience for them doing business with us. We support the Pro with a rewards program, and we are committed to providing training and education through our partnerships with organizations like the NTCA. We often refer consumers to our Pro installers for installation services as well.
We do not compete with our customers. We have no intention of providing installation services, so it makes sense when a consumer is shopping with us and desires a referral for a qualified installer in their area that we can connect our loyal Pro customers to them for consideration.
With supply chain issues affecting everyone, and with the number of products you carry, how challenging has it been to manage logistics and inventory in your company? Do you look at these issues as an advantage or disadvantage for Floor & Decor?
I think it's been an advantage for us. We also had to navigate through tariffs on imports as well as anti-dumping and countervailing duties, and we have had to find new supply partners for a variety of reasons. There was also economic slowness leading into COVID-19 and then a huge increase in sales immediately after. Our advantage is in that we can navigate the import process well since we do business in so many countries. We have great flexibility, and our largest vendor only comprises about 14% of our sales.
Everyone was impacted by the supply issues and logjams in ports and trucking. Our buying power allowed us to beef up inventories to better prepare for this though. This led to a strong sales year in 2022 when we had the inventory, and others did not.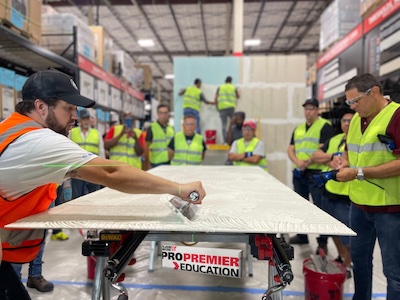 How does your support of training and education fit into your strategy to grow the Pro program?
We have a leadership team that focuses on how to best serve the Pro customer. It only makes sense to work with our partners on providing educational and training opportunities that support our Pro program. With NTCA, we have trained over 1,300 of our Pro customers this year. This is a strong benefit we feel we can offer, and we see that the customers are responding with repeat and increased business. We are committed to expanding on these programs moving forward.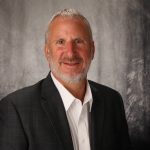 Bart Bettiga is the Executive Director of the National Tile Contractors Association and Publisher of TileLetter. Bettiga is a member of the Board of Governors of Coverings, one the largest tradeshows in North America. He has over 30 years of experience in the tile and stone industry and has served as the NTCA Executive Director since 2002. He is a well known speaker and author on ceramic tile and natural stone distribution and installation. He oversees the financial operations of the NTCA, TileLetter and the Ceramic Tile Education Foundation.