New Premium Matte Black Color Cover Set And Curb AT (Anchor Track) and Curb AT, Lean
wedi offers a product system consisting of shower floor elements with integrated drainage, tile backer/wall panels, curb and seat structures, wall niches, sealants, and many more accessories. wedi products can be combined to create a complete installation kit to build a fully waterproofed shower that can then be tiled over. Nothing else is needed between a home framing and the tiled finish surface. wedi shower systems are highly customizable despite the high level of prefabrication, and they are clean to work with and fast to install. This year, wedi has released three new products to help with all your shower system projects.
---
NEW Premium Matte Black Color Cover Set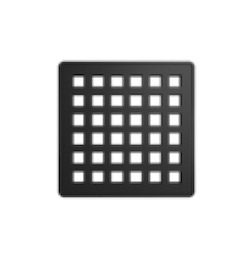 wedi's premium, made-in-the-USA drain covers come in several styles and finishes. Newly released this August is the Premium Matte Black Color Cover Set! This is the perfect addition to your upcoming shower system projects. Additionally, wedi offers other Fundo Cover Sets and Fundo Slotted Design Cover sets sized 4″ x 4″ that offer sleek, modern finishes for your shower. If you'd like a more custom look, go with the 3 3/4″ x 3 3/4″ tileable drain cover. Additional finish options for point drains include: Chrome, Gold, Oil Rubbed Bronze, and Brushed Stainless Steel.
NEW Curb AT (Anchor Track) and Curb AT, Lean
wedi curbs and ramps are available in several options for shower entry designs where transitions are required, and can be installed with wedi Fundo shower bases as well as conventional mortar bed systems. Newly released this August is the Curb AT and Curb AT, Lean. You can use the wedi Curb AT (anchor track) if fastening is desired. It comes with an integrated and coated PVC core anchor strip (centered, 2″ wide by 3/8″ thick). The integrated anchor strip allows fastener attachments to glass panel tracks and door units. Like all of the other wedi curbs, the top surface is sloped.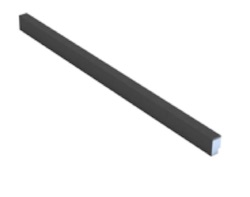 ---
About wedi
wedi, pronounced "vee-dee," is a family-owned company that offers over
38 years of experience as your specialist, and partner, in premium 100% waterproof
and mold-proof, directly tileable building panels and customizable shower systems.
The simple nature of the system helps prep tiled showers faster than possible with
other methods because it includes relatively few parts and pieces, and is easier to
understand and assemble. This helps to create a more consistent installation that
reduces the likelihood of error, and is fully backed by a manufacturers' warranty.
wedi's North-American factory is located in Batavia, Ill.