ABK is introducing SENSI ROMA, an exclusive porcelain tile collection that combines style and technology to emphasize the qualities of Travertino Navona, overcoming the limits of the natural stone.
SENSI ROMA comes in the two exclusive finishes Antique3D and P.tech.

The first recreates the open hole look typical of natural travertine by means of 3DTech technology; the second has an R10 C coefficient for improved slip resistance while remaining easy to clean, a characteristic that makes it ideal for commercial applications.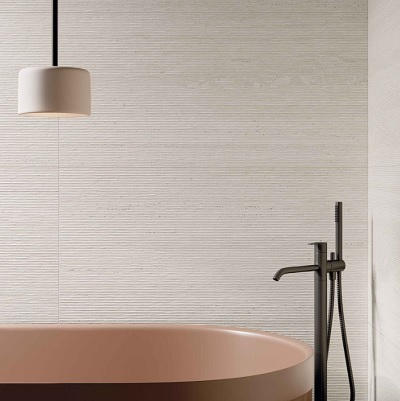 The world of architecture and interior design is rediscovering the age-old appeal of travertine, a material of timeless, almost primordial beauty that has been used over the centuries in numerous buildings in Rome, the Eternal City.