Ace Ceramica, a leading manufacturer and exporter of high-quality tiles from India — with a proud history of serving over 20 countries — recently launched its Carving collection of surfaces. This exceptional selection of 600mm x 1200 mm tiles is synonymous with sheer elegance and fineness that will transform spaces into something spectacular. Its extraordinary carving travels like a graceful stream across its surface. Made for contemporary spaces, the collection is a splendid assemblage to enjoy spaces and interiors that are profound and mesmerizing in every sense.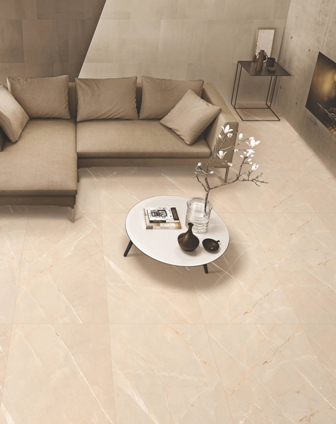 Experience the epitome of durability and elegance with carving tiles for both floors and walls. Ace Ceramica tiles also come with essential characteristics such as frost resistance, slip resistance, scratch resistance, and water resistance, making them perfect for any environment.
They're a top choice for homeowners due to their ability to withstand high-traffic areas. Ace Ceramica provides an extensive range with which to explore creativity and make a statement, whether it's a spacious living room or an open area blending into the dining and kitchen areas.