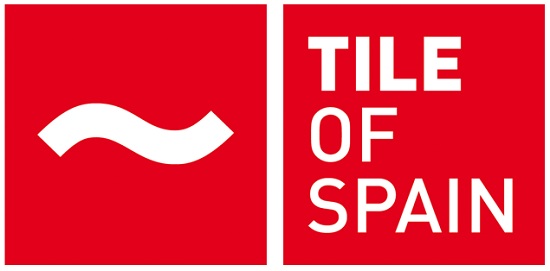 Miami, FL November 2022 – Tile of Spain, the international brand representing more than 100 ceramic tile manufacturers belonging to the Spanish Ceramic Tile Manufacturer's Association (ASCER), is now accepting entries for the 2023 edition of the "Passport to Creativity" tour.
Now in its eleventh year, "Passport to Creativity" celebrates the profound history of Spanish ceramics by inviting a select group of architects and interior designers on a journey through Spain. Attendees will gain a thorough understanding of the origins of ceramics, how they are made and the technical and aesthetic benefits of the different genres of tile.
This year's tour will take place in late February 2023, with exact dates to be announced. Attendees will begin the week traversing the exhibition floor of Cevisama, the International Tile and Bath Furnishing Show in Valencia, Spain. Following the show, participants will tour ceramic manufacturing facilities, explore historical sites and experience a taste of Spanish culture, all while earning CEU credits.
"Passport to Creativity offers architects and designers the opportunity to master the nuances of Spanish ceramic tile from manufacturers and tile specialists first-hand," states Rocamador Rubio, at Tile of Spain in the United States. "Our guests will embark on an educational journey that begins with the history of ceramics and concludes with a deeper understanding of the aesthetic, technical and functional benefits of Spanish tile. This knowledge can then be used to enhance and evolve their designs to meet the ever-changing needs of exterior and interior projects."
If you are an architect or designer interested in attending this year's trip or would like additional information, Tile of Spain invites you to fill out the "Passport to Creativity" interest form, here.
Learn more about past editions of the "Passport to Creativity" tour here.
---
About Tile of Spain
In Spain, tile makers labor as they have for centuries – pushing their passion for design and innovation to new levels of artisanship. With one of the purest and strongest domestic clays available, Spanish manufacturers have an unparalleled ability to make the end product more diverse. From rustic handmade forms; to technical facades that cool buildings and clean the air; to the impossibly slim, sustainable recycled and ink jet masterpieces that fire the imagination. The Spanish Ceramic Tile Manufacturers' Association (ASCER) is the private organization whose primary objective is to support Spain's ceramic tile manufacturers and the industry as a whole by stewarding and promoting the Tile of Spain brand worldwide. A strong global leader, the ceramic tile industry of Spain is comprised of over 120 manufacturers concentrated primarily in the province of Castellón. For more about tile produced in Spain, contact Tile of Spain Center at the Trade Commission of Spain, 2655 Le Jeune Road, Suite 1114, Coral Gables, FL 33134. Call 305-446-4387 or visit http://www.tileofspainusa.com.
For photography, interviews or questions, please contact Jocelyn Hutt at Cat Hoy at 732-644-3285 or [email protected].