The island of Murano, Italy recently hosted the 47th annual Glass Art Society conference which brings together glass enthusiasts and artists from around the world.
As part of the conference, famed glass artist Laura Donefer produced 
The Glass Fashion Show
 which took place on the canals of Murano and featured one-of-a-kind outfits incorporating intricate glass designs. One artist, Carrie Ann Strope, designed a mosaic tile dress held together using 
LATICRETE® SPECTRALOCK® PRO Grout
.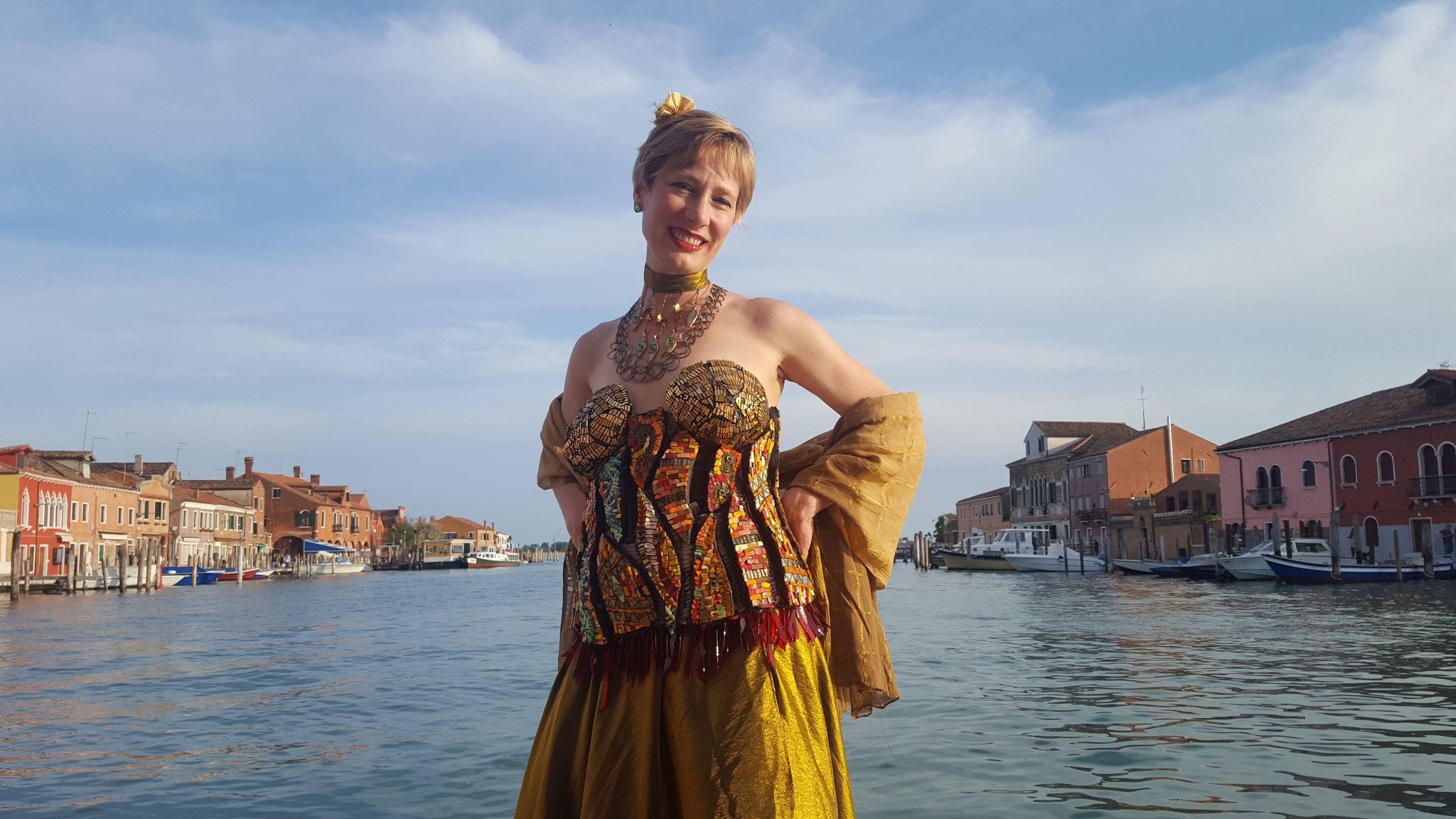 Thanks to this epoxy product's long working time, the slow process of adhering the tiny mosaic glass tiles to the wearable substrate was not an issue. Other product benefits include a superior non-sag formula, perfect for vertical installations like walls or dresses!
See Carrie's dress at the 50-second mark and the full fashion show 
here
.