Artistic Tile rolls out a collection of stunning new natural stone slabs, with three emerald-kissed slabs leading the march.
Verde Tifone is a celebration of the entire spectrum of green, in marble slab. Green shades swirl around the surface: the bright freshness of willow in spring, the precious richness of emerald, the deep, dark pines of a northern forest. Verde Tifone offers an energy that is remarkable and utterly unique in the world of marble. Quarried in Iran, stocked in 2cm polished.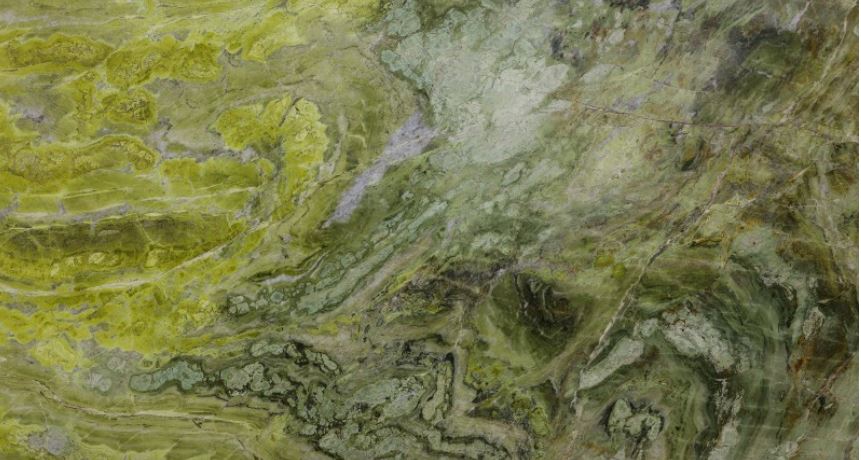 This fascinating slab features a dazzling variety of green veins – bright to deep – intertwining with inky black, playing across the characteristic milky-white background so prized by those who love Calacatta marbles. Calacatta Verde offers the luxury project an alluring but discreet flare of color, retaining a classically neutral appeal enhanced by the occasional sparkle of golden pyrite. Stocked in 2cm polished.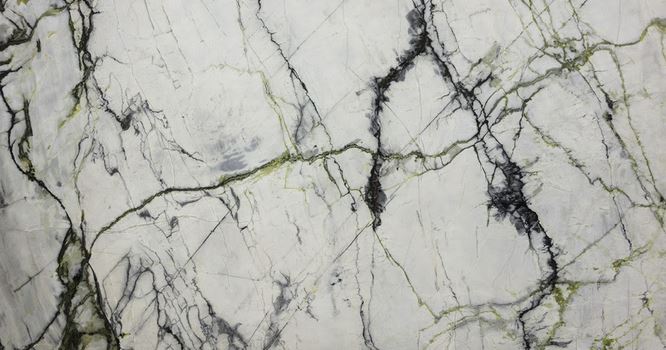 Amazonite is a striking cerulean green mineral whose rarity and watery beauty have been noted for generations. Its very name evokes a sense of the exotic, and the slabs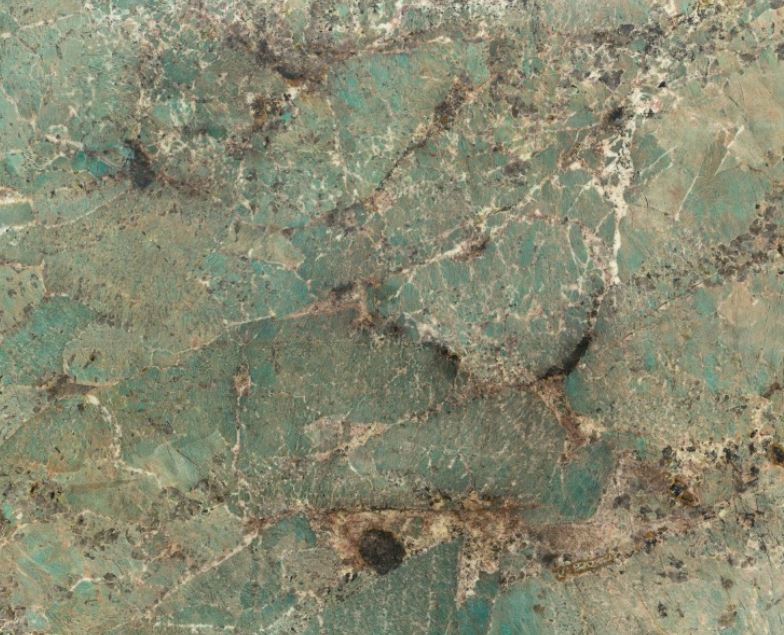 Cosmopolitan's rich color flows from effervescent sangria to flaming orange to palest silvery pink, with inky merlot veins providing striking counterpoint. A 2cm polished Quartzite from Brazil, Cosmopolitan has one extra feature – when back-lit, it shows off a dazzling translucence, ideal for vertical and horizontal applications alike.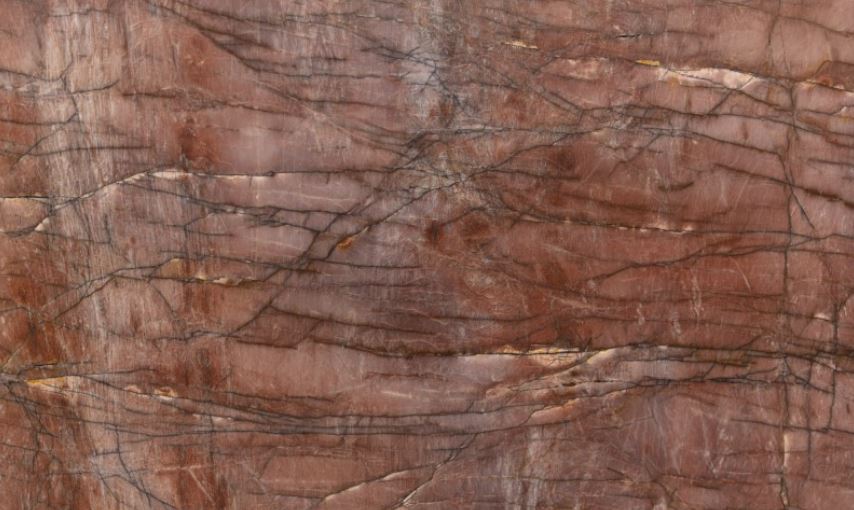 Quarried in Brazil, Patagonia granite has a soft beige foundation with bright splashes of transparent material and large floating clasts. Stocked in 2 cm and 3 cm polished slabs.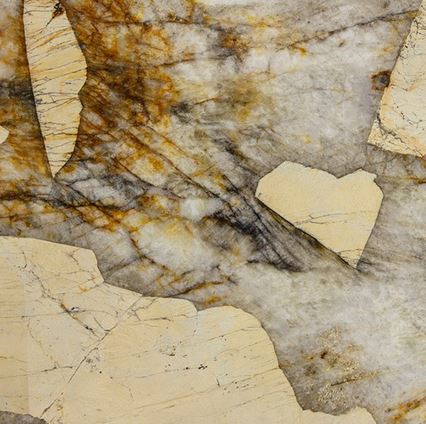 For information, visit http://artistictile.com