Artistic Tile introduces an explosion of color and pattern with its stone mosaic Fete line. Choose from linear waterjet stone compositions or polished stone mosaics in stunning mosaic pattern and color combinations.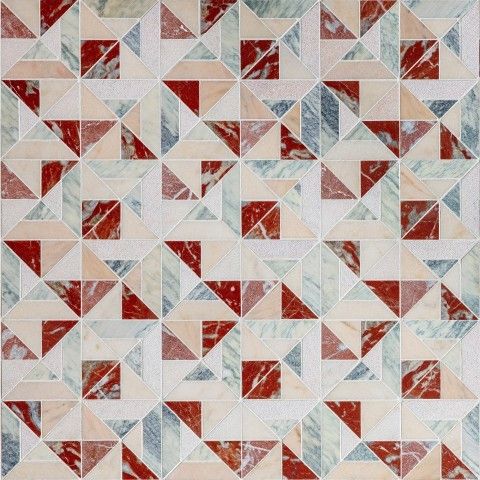 Weston Fete
A blend of three classic European marbles, Weston reintroduces the missing color in geometric mosaics. Rosso Francia, Cipollino, and Rosa Portogallo have been used since antiquity, their colors combined by the Ancient Romans in their decorative marble flooring. Weston updates the ancient style with machine cutting for modern precision and consistency, then adds a variety of finishes for a rich, sophisticated texture.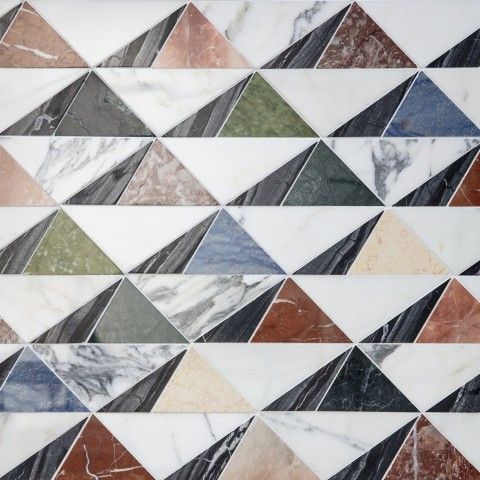 Sail Fete
Complementary angles evoke nautical imagery in a unique composition. Stocked in three handsome colorways, Sail Fete is inspired by Italian Cosmati floors, Sail Black combines Silver Wave, China Black, and Bianco Carrara marbles, and Sail Grey mixes Thassos, Bianco Carrara, and Bardiglio marbles.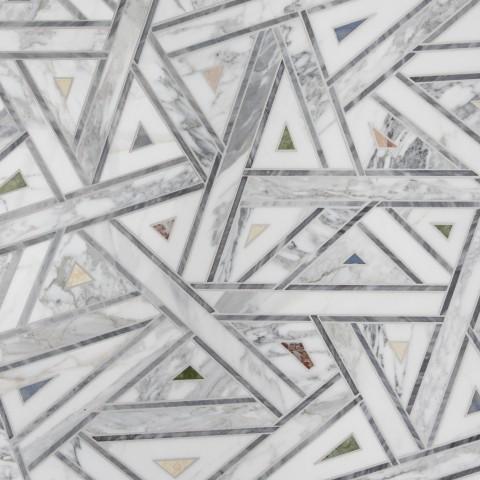 Grand Gatsby Fete Multi Blend
It was said of Jay Gatsby's parties that the guests came and went like moths, whispering among the champagne and the stars. With dramatic geometry, and an art deco influence, our Grand Gatsby mosaic captures the extravagance of the Roaring Twenties. Stocked in polished Thassos marble with inset brushed brass lines and triangular Nero Marquina dots, and in our Fete colorway, which combines various marbles in a style inspired by Roman Cosmati floors. http://www.artistictile.com