Playful, balanced Dam is spelled like the English word for a barrier holding back water, but it's actually pronounced "tham." Though the root meanings may be the same — to enclose or include — Zellij Gallery artisans named the pattern to describe the isolated dark squares "enclosed" by a sea of white diamonds. Dam is a lovely choice for your next authentic Moroccan tile project.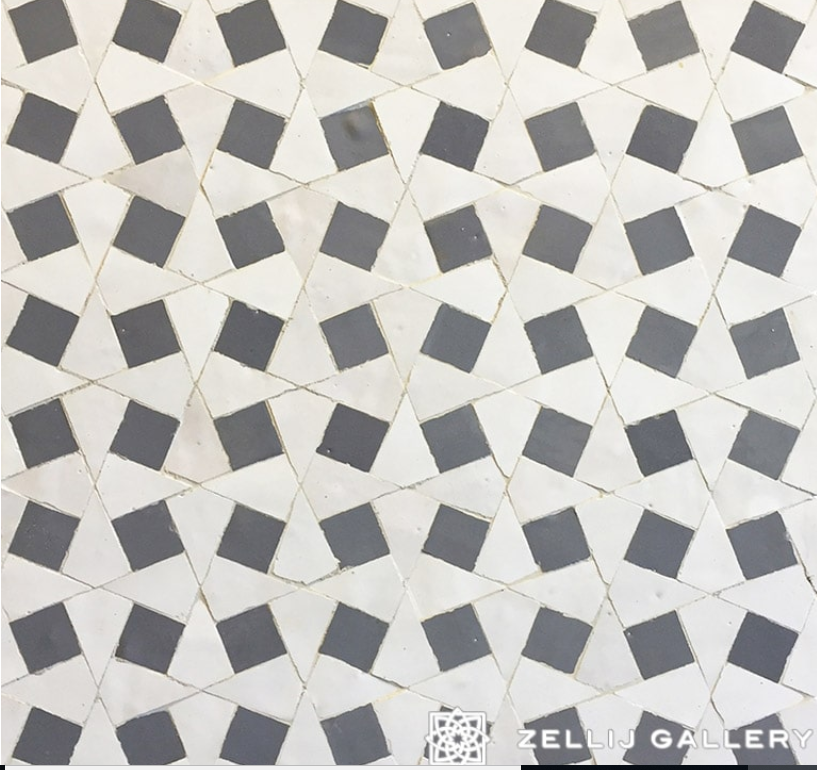 Zellij Gallery was Founded in 1912 in Fez, Morocco.  Zellij Gallery is the leading Moroccan tile maker serving the architecture and design industry in the U.S. From its showroom in the world-famous West Hollywood Design District, Zellij Gallery has completed high-end residential and commercial projects around the globe – including royal palaces in Europe and the Middle East, as well as Disney World's EPCOT Center. http://zellijgallery.com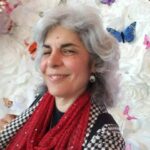 Editorial Director and Senior Writer for TileLetter and TileLetter ARTISAN
Lesley Goddin has been writing and journaling since her first diary at age 11. Her journey has taken her through a career in publishing and publicity, landing her the editor position of TileLetter and its special publications in 2006. Her goal is to educate, inspire, recognize and encourage those in the tile industry -- especially the tile and stone contractor. Other interests include the soft, purring marvels known as cats, labyrinth walking, drumming and percussion, and a range of spiritual, musical and artistic pursuits.