The case for learning how to operate a business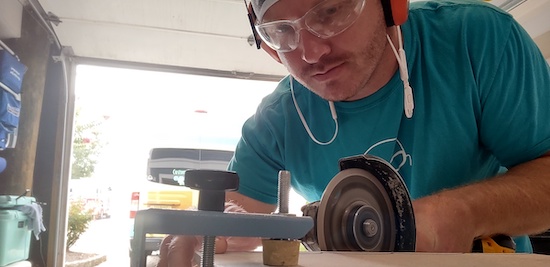 The hot topic of the flooring world seems to be the installation crisis. Everywhere we look the conversation seems to be about the devastatingly-low numbers of new installers. Everyone seems to have their own idea on how to develop new talent and everyone is equally missing the boat.
All of the plans that we've seen shared throughout the trade publications and social media are a fantastic way to develop new talent through training and certifications and apprentice programs but the one common element that each one of them completely overlooks is attracting new talent. There's no new talent to develop if they aren't attracted to the trade to begin with. So how do we go about making the trades attractive to young people making their way in the world? Tell them how much money they can make? Talk about making their own schedule? Maybe letting them know that they could go to a trade school if college isn't for them?
This outdated notion that blue collar is anything less than white collar needs to die.
The answer is showing them what's possible. Show them the awesome works of art we are capable of building. Show them the impact we can have on those around us by the positivity we spread. Most of all show them that we are not held back by the constraints of an outdated mindset.
Throughout my life I've seen contractors made out to be the butt of the jokes, criminals and less than intelligent – from seeing how people treat us to how we are depicted in television shows. The time has come to stop feeding the stereotype. We can be so much more than the hammer-swinging goons that we have historically been made out to be.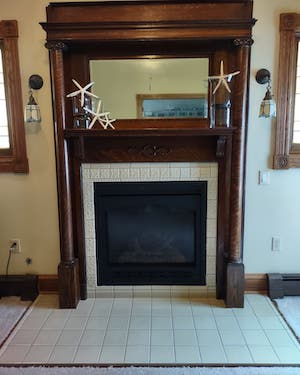 Learning the business of your business
Now, I understand that the notion of a trade school is a good option for a student who may not be a good fit for the college experience; however, in my opinion, promoting trade school as an alternative can be doing young talent a disservice. It can be giving them an excuse to not try their best because they're just going to a trade school after graduation if it is viewed as a cop-out. But trade school needs to be promoted as being as prestigious as attending a university. And if it doesn't address the business aspect of running a company, we're setting them up to fail.
I'm no education expert by any means. I can only speak from personal experience and not that of others. I have my Bachelors from Monmouth University in Business Administration with a Marketing concentration and a minor in Information Technology.
My plans for college were to get into advertising. I was always into art growing up, and as I got closer to graduating high school the thought of drawing storyboards in the advertising field seemed like a good fit. My decision to attend Monmouth was based on the financial aid I was given and my advisor assured me that marketing was the same thing as advertising.
I'm here to tell you it is not.
I struggled through the first few years on academic probation. I was not doing well with classes not related to my major (macro-economics, psychology, science, etc). I did however manage to graduate on the Dean's List once I got into my major courses. I was working retail full time through college and arranged my schedule so I had class only two days each week – my two days off from work – from 8:00 a.m. until about 10:00 p.m. After graduating, every job I was qualified for was outside sales – not exactly what I had in mind.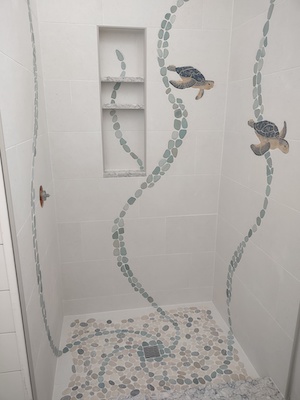 My jump into the flooring industry was spontaneous, if I'm being completely honest. I didn't have the opportunity to work under anyone to show me the ropes. I really just started out by reading the directions and taking every certification I could. I'm Certified Floorcovering Installer #13604 in hardwood, laminate, and tile, and Certified Tile Installer #1392. I also help run Flooring Installers of America, the most widely-known Facebook group in the flooring industry (in my eyes at least), and Tile Love 2.0. We share our projects with each other, we ask and answer questions from the job site, we make connections, and we guide new installers/business owners as they begin their journey in this trade we love so much.
As far as I'm concerned that last part is the most important. Every day we see questions from new installers about running their businesses. From marketing to payroll to taxes to recordkeeping and all the way down to something as small as learning when to say no.
The thing that most new installers have in common is they've never taken a single business course. Everyone gets in the trade thinking that because they're a great installer that means they'll be a successful business owner – and that's just not the case. The best installer you know – without any training on how to run a business – will fail.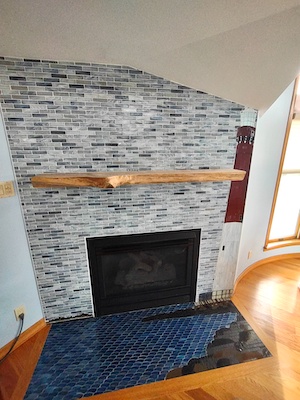 A hybrid approach to success
Let's go back to those high school kids now. We're telling them that getting into the trades is so awesome, but without any business training we're setting them up to be employees. They'll get good enough to think they should start a business and in most cases that business will probably fail.
What if the answer wasn't a this-or-that decision but a combination of several different options? How about a trade school with an integrated business curriculum? This outdated notion that blue collar is anything less than white collar needs to die. We can work with our hands, be solid business owners, and intelligent all at the same time. We can have intelligent conversations without talking and behaving like degenerates. Most of all we can help those around us and build each other up so that they see their full potential and won't settle for less than they deserve.
We make incredible things with our hands that people live their lives and make their memories on. Now let's teach those installers how to be profitable doing it. That's how we attract new blood to the trades. That's how we solve the installation crisis.