"Tile saved my life"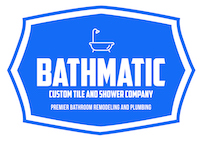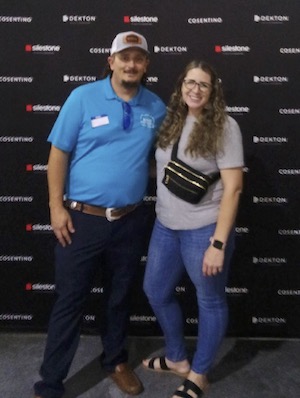 Jeremy and Jennifer Barkers' business, Bathmatic Custom Tile and Shower Company, has been flourishing since 2019. From Gastonia, N.C., the duo focus on bathroom remodels in existing homes, and specifically custom tile showers. They prioritize staying up to date with training and the latest tile trends, as well as customer service and clean work
atmospheres. 
Since they started their business in the midst of the COVID-19 pandemic, it didn't affect them the way it impacted other businesses. They focused on creating a good rapport with their clients and making them as comfortable as possible with little traffic in their homes. Because they developed their business this way, they now have a level of trust and personal connection with their clients and community.
"I'm just thankful that we were able to take that time to build a business as a husband and wife duo team and explore the ventures of going into peoples' homes in such a crisis and making them feel comfortable to allow us in their homes," Jeremy explained. "We developed a level of trust and communication with our customers through those experiences."
Thriving through hardships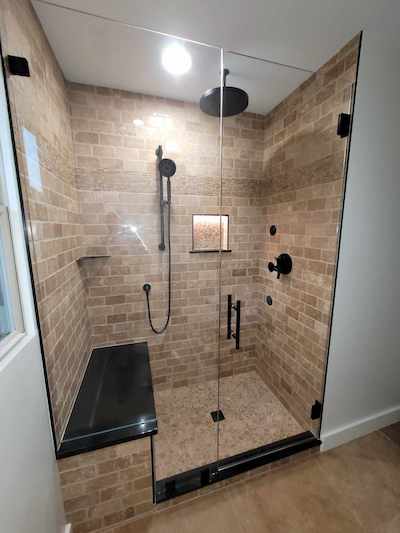 Both the Barkers have experienced their own challenges throughout the years. In 2010, Jeremy Barker had an accident and lost his left hand. He ended up diving down into addiction. Eventually, he knew he had to turn his life around, so he got sober and started his business.
"It was a sink or swim ordeal that made me into a stronger man and a better person," Jeremy said. "I have been able to utilize all my hardships to inspire others to never quit. I've experienced all the elements – and if I can do it, anybody can do it." Tile and his business saved his life, he said.
This experience affected Jennifer Barker as well. "It was hard trying to find new ways to navigate the 'new normal' but it brought us closer together," she said. She had become his caregiver, and he depended on her a lot, but they "made it through one of the toughest times in our lives," Jennifer said.
In addition, she has had a difficult time finding her place in the tile industry. Since it is a predominantly male-dominated industry, Jennifer had to work hard to earn respect and honor. She said, "It makes me work harder and push for more women to get into the industry. We [Bathmatics Custom Tile and Shower Company] have more attention to detail, are cleaner while working, and produce better work with a woman in our business."
NTCA: a good impression on clients
Although they only joined NTCA this year, they have noticed a considerable difference in business. Being from a small town, their designation as an NTCA member is uncommon and makes a good impression on clients. In their area, 70-80% of the tile workers are just "handymen" that aren't on a professional level in the tile world.
"I believe anybody who isn't a member of NTCA – that should be one of the first things they do. I wish I would have done it years ago," Jeremy said.
​Above all, the support received from the NTCA community is one of the most valued assets of being a part of NTCA.
Matt Welner, a Technical Trainer at NTCA based in North Carolina, was one of the most helpful people during their journey of becoming NTCA members, as he welcomed them with open arms. "We set ourselves apart from our competition by customer service and value and personal experience of being a small company with just my wife and I coming in [to the tile business]," Jeremy said.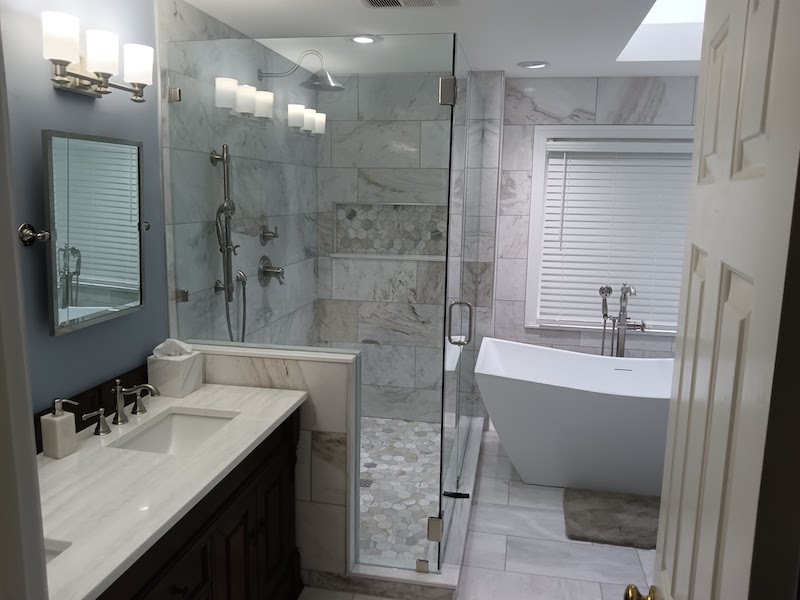 In addition, the duo heavily promotes women and couples working in the tile industry. Jeremy said, "We want to inspire other couples to work together and other women to be involved in the tile trade."
One of the biggest challenges for Jeremy is getting all the necessary research and education since he was a self-taught tile setter. "Once I got into the online community and watched NTCA, I had to correct myself and perfect my craft to such a certain degree. It took me maybe a year, year and a half to figure out how to get over that hump," he said, "My own stubbornness really hurt me and my business and it took me so long to figure that out. I just hope and pray that the other contractors are wise enough to see that and not put themselves through it as long as I did."
​Jennifer, however struggled with finding her place in the industry while "trying to find a good work and home life balance," she said. "It's really hard being a mom and a wife and a full-time tile setter and contractor, but it's worth it," she said.
The joys supersede the hardships for the Barkers. For them, getting to see the finished product and "flashing back in my mind of what it was when we first walked in" is one of the greatest satisfactions. Jeremy said, "Being able to interpret someone else's vision and being able to deliver a product like we deliver – that it makes it all for me."
The Barkers are very proud of their work and truly love what they do. "Words can't describe it for me," Jeremy said. "Tile saved my life years ago and I just love tile and I love the tile community. NTCA and all the manufacturers and going to the shows and the training and everything is like a church for me, it's my own sanctuary."
Amanda Mourelatos, daughter of John Mourelatos, Owner of Mourelatos Tile Pro, is a 19-year-old student in her second year at the University of Arizona in Tucson, Ariz., where she is majoring in journalism with a communications minor.