Industry members offer support and understanding for personal struggles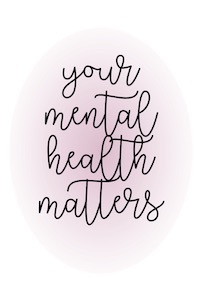 On the day I began pulling this story together, all-time great gymnast Simone Biles withdrew from women's Olympic gymnastics team competition in Tokyo citing concerns about her mental health. She stated, "Put mental health first because if you don't, then you're not going to enjoy your sport and you're not going to succeed as much as you want to." She experienced a faltering in focus while performing a dangerous vault 10 feet in the air, still landed safely and decided to pull out of the competition for her own safety and to give her teammates a chance at gold without her.
What does this have to do with the tile industry, you ask? Well, it's come to my attention that we are all human beings first – whatever profession we choose – and as such, we are sometimes subject to tremendous mental and emotional pressures that may come from personal situations, workplace drama or responsibilities, physical health conditions or juggling all of the above. And sometimes we walk a rocky road through those situations until we find our way into the clearing again. Yes, even in the tile industry.
Often people carry those struggles in silence, which can just intensify the challenge and drive the problem deeper. As I researched this story, three industry members agreed to be very candid in sharing their stories of personal struggle – plus, an employer supporting a team member embroiled in addiction – to convey a single message: whatever challenges you are facing, you are not alone.
Sure, it's trendy to post images of work in online social media groups and request technical or business help. But where do you turn if you are struggling with depression, anxiety, PTSD, addictions, regrettable choices or other trials? These members of the tile family are here to share their journeys and encourage you to reach out for help, understanding and guidance. Read about Mark Christensen's journey and Brad Denny's attempt to help an employee in this article, and two more in our December Workplace Wellness installment.
The perfect storm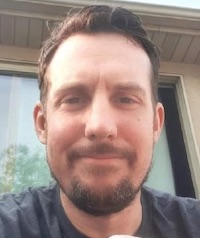 NTCA member Mark Christensen is Owner of Tarkus Tile in Salt Lake City. He won the Residential Tile Installation Coverings Installation and Design (CID) Awards in July 2021 for Indoor Pool and Steam Room, as well as the 2014 Residential Stone Installation CID award for Sunnyside Avenue Master Bath. The One-to-One story in this issue details his tile journey and professional accomplishments. In addition to those accolades, he's also danced on the dark side of life for a time.
Christensen said, "Talking about it and making it a normal part of life gives you better odds. The more people I have in my corner who know what I deal with, the more strength I have to do what is right."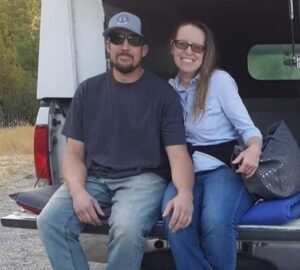 Christensen poured himself into running a successful tile business for 22 years. But then the perfect storm of situations hit – his wife Sarah found out she had a brain tumor while pregnant and faced serious surgery. While caring for her, their four children, and running a business, Christensen himself learned he had testicular cancer.
"I got stressed out and lonely," he said. "The only coping skill I had learned in life was to work. I didn't know how to cope with emotional stress."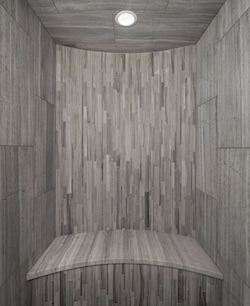 The pain pills Christensen was prescribed to deal with his surgery and chemo also became his escape from the stress. "It helped me get through what I was going through. I didn't realize how quickly I would get addicted." This led him to return to heroin, a drug he had experimented with in his youth. Over the course of five years, his life spiraled out of control in every way – bad judgments cost him his job, his house – and his wife and children for a time.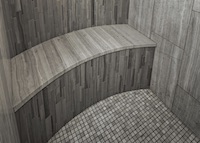 "By 2018, my life was…an atomic death cloud of rubble," Christensen said. "It was finally enough to say I wanted out; I was ready to take my life or change – those were the only two options. Changing sounded impossible. But I chose that. Once I made that commitment, the path opened up to me. I could see clearly I could do this."
He rebuilt his work, life and relationships over the course of the last three years. "My life is really good today," he said. "I found a way to be happy and cope with stress in a healthy way."
The road back
Finding a reason to be alive and happy, and a group of friends in outpatient rehab and recovery "who cared about me and loved me and that I could be open with to make me see I am loveable," were lifesavers for Christensen. And being accountable and righting the wrongs resulted in "one little victory at a time."
He engineered more balance in his life by setting boundaries on his work hours. "All I did was work," he said. Now he logs strict Monday through Friday 8-5 hours. "There's no reason for me to be on a jobsite at 8 p.m. or on a Sunday," he said. "I keep that boundary religiously and that has been a HUGE part of me getting healthy." A bonus: he works more effectively since he isn't burned out.
He also invests himself in groups and mentoring new people at the local outpatient recovery program. "Seeing people fresh into recovery is a reminder that I have been through this struggle and to keep it in perspective," he said. "It's a huge part of me being able to stay clean. And I make it a point to be with my family at night and weekends."
Before recovery, Christensen worked alone. Though he enjoyed the solitude, he now subcontracts out to local tile setters to have friends on the job with him, including a recovery friend. "Addiction and depression feed off secrecy and darkness. I'm seeing the benefits of having someone around to talk to about real stuff – problems and feelings," he said. Years ago, Christensen had a phone full of numbers, but not one single person he could call for help. "Now I have three dozen people that I could talk to. I let people in…it's human nature to connect and feel someone gets us and loves us."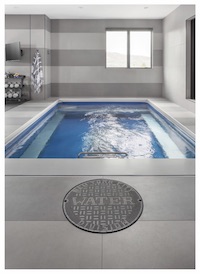 People in the industry have given Christensen a lot of support as well. "I feel like I made 100 new friends who may not have connected with me before – they were like 'I get that, let's be friends,'" he said. "Locally, my very best friends in life are tile guys here in town. A lot of people in construction, well, it's kind of accepted to use drugs and drink. It's also ok to seek out help for that."
Christensen said Alcoholics Anonymous and Narcotics Anonymous are good places to start seeking help; and addiction recovery hotlines enable you to call in anonymously for support and guidance. One confidential, free 24/7 source to keep in mind is the Substance Abuse and Mental Health Services Administration (SAMSHA) at 1-800-662-HELP (4357). Christensen also offers his phone number and urges people to call him: 801-310-1516.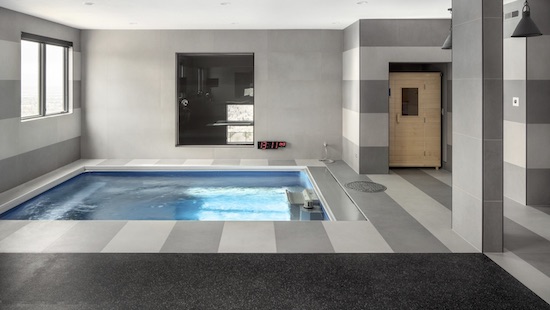 "There's never any judgment," he said. "I will hold your hand over the phone. There are a lot of people in our industry who have struggled with this and who are there to talk about it."
Christensen's message is to "shine a light on it and normalize it – it's ok to not be ok. It's ok to be sad. You can be a mess and we still love you. I would so much rather have someone come to me and say I am not doing good. I want real people in my life with real issues. I am not impressed with how perfect your life is going. I am more impressed by you coming to me and saying it is hard. Everybody is going through hard stuff."
Helping an employee
Brad Denny, Vice President and COO of Nichols Tile & Terrazzo Co., Inc., in Joelton, Tenn., and recipient of the 2021 NTCA Tile Person of the Year Award, has been affected by addiction in a different way – by trying to shepherd a valued employee through recovery.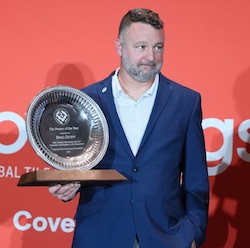 Denny said his company hired a young man whose family he knew. "He was always respectful and a good kid. I knew he had had some issues, but I didn't pry."
Initially things were good, and Nichols helped him with some financial obstacles, guiding him through setting up a budget, goals and a plan. This went well for a while until he started not showing up, contrite and claiming illness. Eventually he admitted to Denny that he was a heroin addict and needed help.
Nichols wanted to support him, but the small company had limited resources. This employee had already received services from church, so that was not an option. Nichols was pursuing a grant to fund rehab, when an old arrest warrant for theft for this young man landed him in jail. His jail sentence enabled him to take part in a six-week rehabilitation program called Robertson County Recovery Court. After this program, while he lived in a halfway house for a year and a half, he was able to work for Nichols Tile.
"I really liked the kid, he had potential," Denny said. "I went a little above and beyond what I normally would have. I was transparent with customers on jobs he worked on: this is a young guy with drug issues; I am monitoring his process; I think you will like him. They were open – the vibe I got was 'I'm glad you are giving someone a chance and can do better.'"
Nichols assisted and supported him in numerous ways; the young man started to thrive. So much so, that he went to work for another company that was paying him more, but under the table.
Denny admitted it was disappointing, but he is undeterred from providing support, crediting his dad for his nurturing attitude. "I did a lot of dumb things – he stuck with me and weathered the storms with me. I'm giving back a little bit I was given. I've been blessed to come out good on the other side of it."
Denny noted that Dan Welch, past NTCA President and President of Welch Tile & Marble in Kent, Mich., said his is a "'people development company that just happens to do tile work,'" Denny said. "That is so true. You either consider people disposable or you are investing into people."
Denny points out that the responsibility of a business owner is to mitigate risk for the team, and expect team members to show up on time and fulfill their roles. But "That doesn't mean we can't have conversations, and that I can't help you," he said. "If I can take interest in people's lives, there is an ancillary benefit to my company. There are people coming through the trade who have had or are having issues. That's not a huge issue for us. We know people can make it out of it."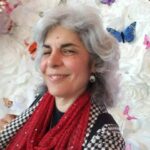 Editorial Director and Senior Writer for TileLetter and TileLetter ARTISAN
Lesley Goddin has been writing and journaling since her first diary at age 11. Her journey has taken her through a career in publishing and publicity, landing her the editor position of TileLetter and its special publications in 2006. Her goal is to educate, inspire, recognize and encourage those in the tile industry -- especially the tile and stone contractor. Other interests include the soft, purring marvels known as cats, labyrinth walking, drumming and percussion, and a range of spiritual, musical and artistic pursuits.