Statement-making bathrooms with luxe materials, saturated colors, and eye-catching patterns have become important upgrades to today's bathroom renovations. Bold designs now add personal expression and respite to a conventionally utilitarian space. Walker Zanger, the leading stone and tile design resource in North America, released a new, affordable tile line, Walker Zanger Studio. This budget approachable line provides bold, luxury tile at to homeowners, builders, and designers to create stunning and striking projects.
Walker Zanger Studio boasts a variety of materials, patterns, and styles that meet every designer's budget and vision without compromising the tile's quality. Walker Zanger Studio's collections are filled with bold shapes and rich colors, creating vibrancy and visual stories in every bathroom. This line offers breathtaking designs while maintaining the industry-desired durability and quality that won't break the bank.
---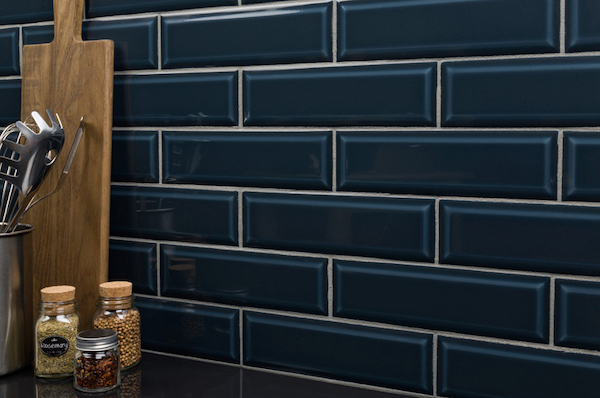 Studio Ceramic Midnight Bevel
The finest bisques, purest water, and high-pigment paint are orchestrated to bring elevated style to ceramic tile. Walker Zanger Studio take the time-honored tradition of ceramic tile making into an iconic new direction. Available in five shapes: Bevel, Brick, Pickett, Pencil, and Facet.
---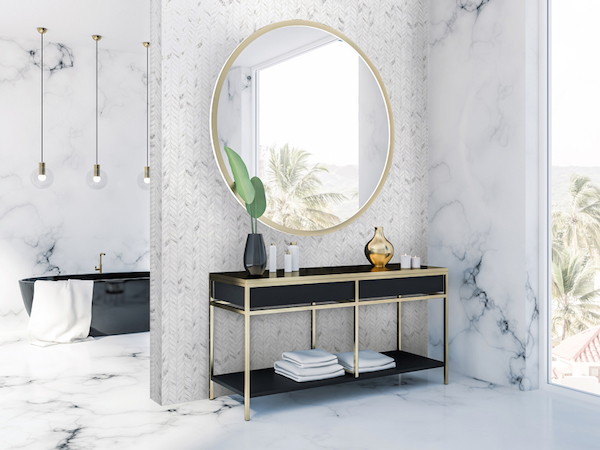 Studio Glass Bianco Vetro Lattice
Walker Zanger Studio's collection of glass tiles offer clean sophistication for the hardest working spaces. The collection, made from recycled glass, includes three mosaics (Vetro Penny, Vetro Fan, and Vetro Lattice) and several shapes and classic colors. The glass collection is also suitable for we surfaces like shower floors or walls.
---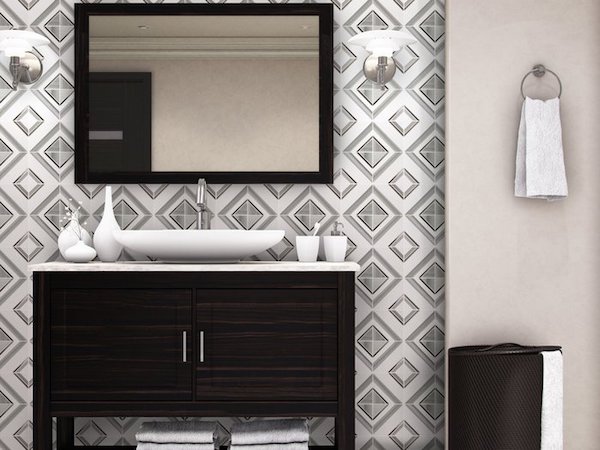 Studio Stone Giulia Pattern
Walker Zanger's pursuit to offer original and though-provoking natural stone and marble collections extends to the brand's new offerings under Walker Zanger Studio. With 14 grand mosaic and field tile patterns, Walker Zanger Studio's natural stone collections express the authenticity and elevated designs the company is known for.
---
For more information on these and other products, please contact: 
DRS Worldwide Inc. / Luxury Brand Marketing | 818.981.8210 
David Schlocker / Mariel Yohe
[email protected]
[email protected]