Paul Luccia started his Built With Foam (builtwithfoam.com) business in December 2019, just months before the pandemic hit.  
This worked in his favor, he said, because "The pandemic gave me ability to work 90 hours a week to get all the background stuff set up," he said.
Built With Foam provides custom foam shower bases, benches, curbs, arched and domes ceilings, loungers, shims, sink modules and furniture – everything made to order in-house from 900 lb. blocks of EPS foam. "Aside from shims, we have no inventory," he said.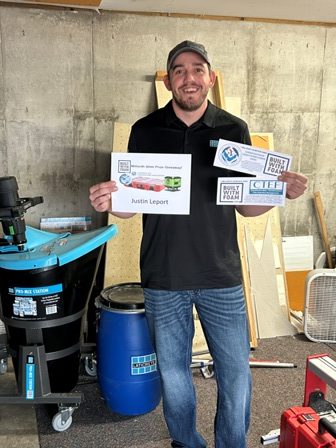 And speaking of shims, Luccia said, "We invented these shims, and launched in 2022. Sales growth is wonderful.  Customers love them – we have gotten zero negative comments.   Sales are growing rapidly beyond expectation." Built With Foam shims allow tile installers to get walls perfectly plumb, flat and square so when wall panels are installed for tile, they will be well within industry standards for flatness, he explained. 
Luccia decided to celebrate the millionth shim sold and say thank you to customers who buy them and promote them online with a Millionth Shim Prize Giveaway. The contractor who ordered the box containing the millionth shim would receive a free National Contractors Association (NTCA)  membership and a certificate for the Ceramic Tile Education Foundation (CTEF), as well as a packet that included a laser to install shims, t-shirt, and a depth tool gauge, Built With Foam flood test duck, and red Milwaukee pack out case – a total value of about $2,000.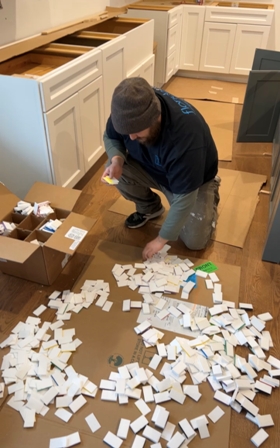 The lucky customer was Justin Leport of RCHMS LLC, of Union, Ky., who had the millionth shim in his very first box of shims ordered from Built With Foam. Leport was lucky, but his apprentice wasn't — Leport didn't realize the win was determined on a spreadsheet and had his apprentice search for a special "golden" shim for three to four hours! 
Leport is already an NTCA member, so the promotion will pay for his membership from April 2023 through April 2024. Leport was also jazzed about the CTEF benefit – Leport planned to take his Certified Tile Installer (CTI) exam this fall, and now the costs associated with that will be paid for!
"I want it for myself and to differentiate myself in the market," he said, appreciating the additional resources and credibility this provides when talking with builders and engineers.
Leport is a big fan of Built With Foam. "Foam has a ton of capabilities," he said. His wife is starting a designer bridal business and they ordered a podium for brides to try on dresses that consisted of a circle with a two-step platform. "They will fabricate the foam and have it out to you in two days, tops," he said. "The turnaround is unbelievable. It's lightweight, so there are no heavy shipping costs."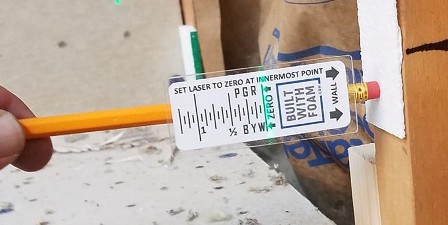 And as for the shims, he said, "They saved me a ton!" Leport does work in many historical, pre-70s homes with walls that are definitely not within standards. But the shims allow him to avoid double-up framing or sister studs. He also calls the FloFx drains the best on the market with their square bottom drains that allow him to screed all the way around, and the loves ease the Rapid Recess kits provide.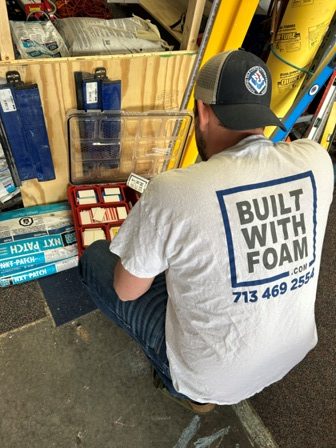 Leport focuses on quality and doing the job right. In fact, 90% of his work is damage and repair from previous failed tile jobs. "We have an 80% failure rate around here," he said. "Not a lot of guys like to sit down and read. I read the manuals, TileLetter, and I listen to podcasts nonstop as I am installing," he said, putting his time to good use to level up his education and knowledge.
Jim Olson, Assistant Executive Director at NTCA, added, "We just want to thank Paul for his strong and creative support of the NTCA, in paying for membership dues for another member, and helping him obtain his credentials through CTEF."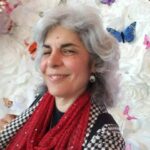 Editorial Director and Senior Writer for TileLetter and TileLetter ARTISAN
Lesley Goddin has been writing and journaling since her first diary at age 11. Her journey has taken her through a career in publishing and publicity, landing her the editor position of TileLetter and its special publications in 2006. Her goal is to educate, inspire, recognize and encourage those in the tile industry -- especially the tile and stone contractor. Other interests include the soft, purring marvels known as cats, labyrinth walking, drumming and percussion, and a range of spiritual, musical and artistic pursuits.