Business Tip – January 2018

If you're in business, here are five reasons why you really do need cyber insurance
Think identity theft and cyber crime can't happen to you? Think again. Read on for reasons cyber insurance protects you, your business and your customers.
1. Everyone has and uses a computer
Cyber insurance (also known as cyber liability insurance) was unheard of 15 years ago. Today, it's as necessary as worker's comp. If you lived in a flood plain would you not purchase flood insurance?
If you rely on a computer – in any way – to run your business, you need cyber insurance. Consider what would happen if your computer was hacked, and someone gained access to the private information of all of your customers, including their credit card details? Even if you do not do credit card transactions, your data is at risk.
The fallout could put any operation out of business, which is especially scary given hacking is a significant and real risk.
2. You don't have an IT department or a risk management team
Big corporations can have whole departments dedicated to creating policies and action plans, which deal with potential risks, including cyber crime. If you're a small or even a medium-sized business, chances are you don't have a risk management team.
A good cyber insurance policy bridges the gap for businesses that don't have the luxury of a risk management team. Many carriers offer preventive guidelines and services that will help reduce the chance of a cyber attack. In addition, they will be there to provide the necessary people and specialists and more importantly supply the funds should you have a breach.
3. Your general liability policy will not cover cyber crime
Most general liability policies do not include losses incurred due to the Internet. A comprehensive cyber insurance policy fills this important gap.
You might be wondering why a general liability policy doesn't cover you for cyber-related injury. A general liability policy covers your legal liability for 3rd party property damage and personal injury. This means someone needs to be identified as responsible for the loss, and some physical damage needs to occur.
As electronic data is not considered to be "physical property", it cannot be physically damaged. Cyber insurance offers tailored coverage for your business for 1st party and 3rd party losses, breaches to the Privacy Act and loss of profits following the insured event.
4. You may be responsible for data, even if you use a 3rd party cloud provider
If you have information stored on a cloud database, you may be surprised to know that in many cases, you are still legally responsible for how this information is handled.  Your 3rd party vendor has very little protection for you, and at the end of the day it is your responsibility to get a problem fixed and pay for the damages.
This is why it is important to read the fine print of your cloud hosting contracts. If you do find that your cloud provider is not responsible for mistakes or breaches to your data, at least you are protected.
5. It's affordable
Securing a cyber liability policy doesn't have to break your budget. With the right broker, such as NTCA Affiliate Member Schechner Lifson Corp., and partner insurers, you can secure affordable coverage that will provide the level of protection that is needed in today's fast-paced world.
In fact, Schechner Lifson Corp., has been helping NTCA members for years for cyber security issues and a range of other business-related issues as well. For instance, Marci Miller of Infinity Floors recently praised the work of this company and its staff:
"I have been a member of NTCA for several years," Miller said. "We take advantage of our annual rebates, we learn from the newsletters and TileLetter, on a few occasions we have even called and spoken with someone for technical support regarding installation.
"Recently we experienced the most valuable benefit of all. We were having a terrible issue with our workman's comp – that is a problem that can cripple any tile contractor," she added. "We had a broker who was completely useless and refused to help. I contacted NTCA to see if there was a comp policy or agency available to members. I was given the name of Schechner Lifson Corp. I called and was put in contact with Roseanne Gedman. We stayed with the same insurer, but had Schechner Lifson become our broker. Roseanne has worked with me and has been amazing! They are extremely professional and understand the market and the client's needs. I highly recommend them to all NTCA
members."
Schechner Lifson Corporation is a large regional insurance and financial company, based in New Jersey. Its mission is to provide superior insurance and financial services to customers through a diverse, highly creative and intellectual staff of over 40 associates who have the unique capacity to deliver a total insurance and investment program to customers. As both broker and agent, Schechner Lifson Corporation writes all forms of property and casualty coverage, life and group insurance, supplemental compensation plans, business continuation programs and qualified plans. For more information, contact Marc Rosenkrantz, CRM, CIC, AAI, President, Schechner Lifson Corporation, (w) 908-598-7813, (c) 973-766-3914 or email
[email protected].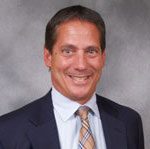 Marc A. Rosenkrantz, CIC, AAI
Marc Rosenkrantz joined Schechner Lifson Corporation in 1996 after 11 years as Vice President of the Leo M. Klein Agency. After earning his BA from Dickenson College, he continued his insurance education through the CIGNA School for Agents. Marc further pursued his education by obtaining his Certified Insurance Counselor (CIC) and Accredited Advisor of Insurance (AAI) designations. He is currently obtaining his Certified Risk Manager Designation (CRM).
Marc's experience in the property/casualty insurance market has led to the development of a national insurance program for the Marble, Stone and Tile Industry. He is an active committee member of the Marble Institute of America (MIA), National Tile Contractors of America (NTDA) and the Ceramic Tile Distributors of America (CTDA). He is also a national speaker on safety and risk transfer for both the MIA and CTDA. The programs continue to grow in size and scope.