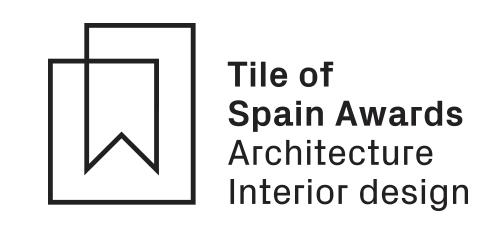 ASCER (the Spanish Ceramic Tile Manufacturers' Association) has announced the seventeenth edition of its Tile of Spain Awards of Architecture, Interior Design and Final Degree Project. The magnificent panel of judges is made up of internationally-acclaimed professionals working in the architecture and design sectors. The Tile of Spain Awards are intended to promote the use of Spanish ceramic tiles in architecture as well as interior design projects (both in Spain and abroad) and are sponsored by Weber-Saint Gobain, the Port Authority of Valencia, Bankinter and CESCE.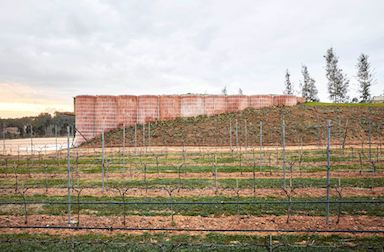 Chairing the panel is the Argentinean architect Jorge Silvetti, founder of the prestigious "Machado and Silvetti Associates" studio based in Buenos Aires and Boston, and Dean of Architecture at Harvard University's Graduate School of Design (GSD) between 1995 and 2002. Worthy of mention is the fact that ASCER collaborates with the GSD through the Network of Ceramic Tile Studies Departments.
He is joined on the panel of judges by Elías Torres; Portuguese architect Ricardo Carvalho; Jordi Garcés, a partner at the Garcés-de Seta-Bonet studio, winner of the Interior Design category at the previous edition of the Tile of Spain Awards; and Ramón Monfort, from the Castellón College of Architects.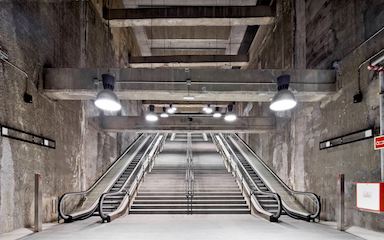 Entries for the 17th Edition of the Tile of Spain Awards may be submitted from now until 24th October 2018.
The Awards have a prize fund of 39,000 euruos ($45,766) distributed in three categories. The two main categories are Architecture and Interior Design, each with a cash prize of 17,000 euros ($19,949). The panel of judges are also entitled to give special mentions in either category. The third category is the Final Degree Project, targeting students of Architecture, and has a cash prize of 5,000 euros ($5,867). Entrants from both Spain and abroad are entitled to take part in all three categories. Full details of the 17th edition, the rules and candidate registration forms are available at www.tileofspainawards.com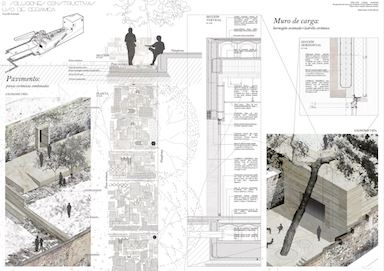 Winner of the architecture prize at the latest edition of the Tile of Spain Awards was the project for a winery in Mont-Ras by Jorge Vidal and Víctor Rahola; first prize in the Interior Design category went to the project entitled "Three Metro Stations on Barcelona's L9 line", by the Garcés – de Seta- Bonet Studio. Images, blueprints and reports of last year's winning projects can be downloaded from the Awards' website.
About the panel of judges
Jorge Silvetti was born in Buenos Aires. He graduated in Architecture from the University of Buenos Aires before going on to undertake a period of postgraduate study at the University of California, Berkley, where he was awarded a Master's Degree in Architecture. In 1985 he founded "Machado and Silvetti Associates" in partnership with Rodolfo Machado, carrying out a large number of award winning projects and works in architecture, urban design and landscape architecture. The studio operates from its offices in Boston and Buenos Aires.
In addition to his professional practice, since Silvetti has been a faculty member at Harvard University's Graduate School of Design. He has also taught at the University of California (Berkeley), ETH Zurich (Swiss Federal Institute of Technology in Zurich), the University of Palermo (Sicily) and at Nihon University (Tokyo). He is the author and editor of numerous books and journals on issues relating to the Theory, Critique and History of Architecture. In addition, he was a member of the panel of judges for the Pritzker Architecture Prize between 1996 and 2004, and also a judge for the Mies van der Rohe Award for Latin American Architecture in the year 2000.
Elías Torres studied architecture at the Barcelona School of Architecture, qualifying as an architect in 1968. In 1993 he was awarded a PhD. He is a founding partner of the "José Antonio Martínez Lapeña & Elías Torres Tur Architects" studio, which received Spain's National Prize for Architecture in 2016.
José Antonio Martínez Lapeña and Elías Torres Tur work from their Barcelona studio, where they have designed highly-acclaimed public and private projects, many of which have received FAD Architecture Awards. Examples include the Vil·la Cecília Gardens in Barcelona (1986); the Móra d'Ebre Regional Hospital in Tarragona (1988); and apartment buildings in Barcelona's Olympic Village. Other major projects include the restoration of Park Gu¨ell in Barcelona; the escalators at La Granja in Toledo; the terrace and photovoltaic pergolas at the Universal Forum of Cultures in Barcelona; and the renovation of the Alameda de Hércules Walk in Seville.
Ricardo Carvalho, is a Portuguese architect and co-founder with Joana Vilhena of the "RCJV Architects" studio in Lisbon. They have designed public and private projects including hotels, schools, apartment blocks and museums. Their work has been featured in a range of international publications and presented at congresses in Europe, Canada, China, Japan, Israel and Latin America. Work carried out by the studio has been featured at international exhibitions such as "OVERLAPPPINGS. Six Portuguese Architecture Studios" held at the RIBA in London (2009); "Portugal Convida" at the FAD, Barcelona (2010); "Tradition is Innovation" at the Ozone Design Center in Tokyo (2011); and "Lisbon Ground" at the Venice Architecture Biennale (2012). In 2015 they were nominated for the Mies van der Rohe European Architecture Prize.
Jordi Garcés, qualified as an architect in 1970 after completing his studies at the Barcelona School of Architecture. He received a PhD in Architecture from the Polytechnic University of Catalonia in 1987 and since 1975 has been a Projects lecturer at the Barcelona School of Architecture and a guest lecturer since 1975 at the Swiss Federal Institute of Technology in Lausanne, Switzerland. Highlights of his numerous works include the Picasso Museum in Barcelona; the Navarra Museum of Art in Pamplona; the Valle de Hebrón Olympic Pavilion in Barcelona; the Plaza Hotel in Barcelona; the Museum of Science and the Cosmos in Tenerife; and the headquarters of the Francisco Godia Foundation in Barcelona. The studio received first prize in the Interior Design category at the last edition of the Tile of Spain Awards for a project entitled "Three Metro Stations on Barcelona's L9 line, which also earned its designers a FAD Award in 2016.
In 2011 he formed a partnership with Daria de Seta and Anna Bonet, marking the start of a new phase characterised by international commissions and tenders, providing a means of integration and continuity for Jordi Garcés' already firmly consolidated trajectory. They have been awarded tenders for ambitious international projects such as the New Port Terminal in Syracuse, Sicily; the renovation and extension of the European Court of Justice in Strasbourg, the new annex building for the Picasso Museum in Barcelona; and the recently completed studio for artist Arranz-Bravo.
Belén Moneo is an architect and co-founder of Moneo Brock. She graduated Magna Cum Laude from Harvard University in 1988 with a bachelor's degree in Art History and Visual Arts and obtained a Masters in Architecture from Columbia University's GSAPP. Belén Moneo and Jeff Brock formed Moneo Brock in 1993 in New York, the firm is now located in Madrid and it is an international architectural, planning and design firm of versatile professionals committed to the identification and implementation of sustainable solutions.
Mario Ruiz, graduated in Industrial Design from Barcelona's prestigious Elisava Design School. He started his independent professional career in 1995 opening his own studio in Barcelona. Due to his skill and multidisciplinary experience in such diverse fields he has won the confidence of more than 120 leading companies in the world (Australia, the United States, Sweden, France, Italy, Canada, The Netherlands, Portugal, Spain). Mario Ruiz's work has been shown in exhibitions throughout Europe and Japan and he has been acknowledged with more than 40 important awards. In 2016 he received the prestigious National Design Prize, given by the King of Spain, Felipe VI and the Ministry of Economy. He is also the recipient of Delta de Plata prizes, awarded by Barcelona's ADI-FAD (Association for Industrial Design). In Europe and the US, meanwhile, he has received numerous plaudits from Red Dot, IF, Design Plus, and the Wallpaper Awards.
From 1992 until 2002, Mario Ruiz was Professor of Industrial Projects at the Eina and Elisava design schools in Barcelona. He has given numerous lectures in Tokyo, Singapore, New York, Dubai, London, and Chicago.
Ramón Monfort is a founding member of the Ceramic Design Centre, President of the Castellón Region College of Architects and Dean of the Comunidad Valenciana Official College of Architects. He boasts long-standing experience in the sector, and his trajectory has been marked by his commitment to social and sustainable values. He has received accolades for projects such as the Peñíscola Convention Centre or the Canem Gallery in Castellón.
At previous editions of the awards, the panels have been chaired by many other leading professionals including Iñaki Ábalos, Emilio Tuñón, Manuel Gallego, Juan Navarro Baldeweg, Alberto Campo Baeza, Gonçalo Byrne, William J.R. Curtis, Terence Riley, Eduardo Souto de Moura, Carlos Ferrater, Luís Moreno Mansilla, Patxi Mangado, Guillermo Vázquez Consuegra, Mathías Klotz, Benedetta Tagliabue and Víctor López Cotelo.
Calendar and submission of entries
Closing date for entries: 24th October 2018.
Rules and candidate registration: https://www.tileofspainawards.com