C.C. Owen Tile Company works with area schools to promote the trade, and scores promising new talent
---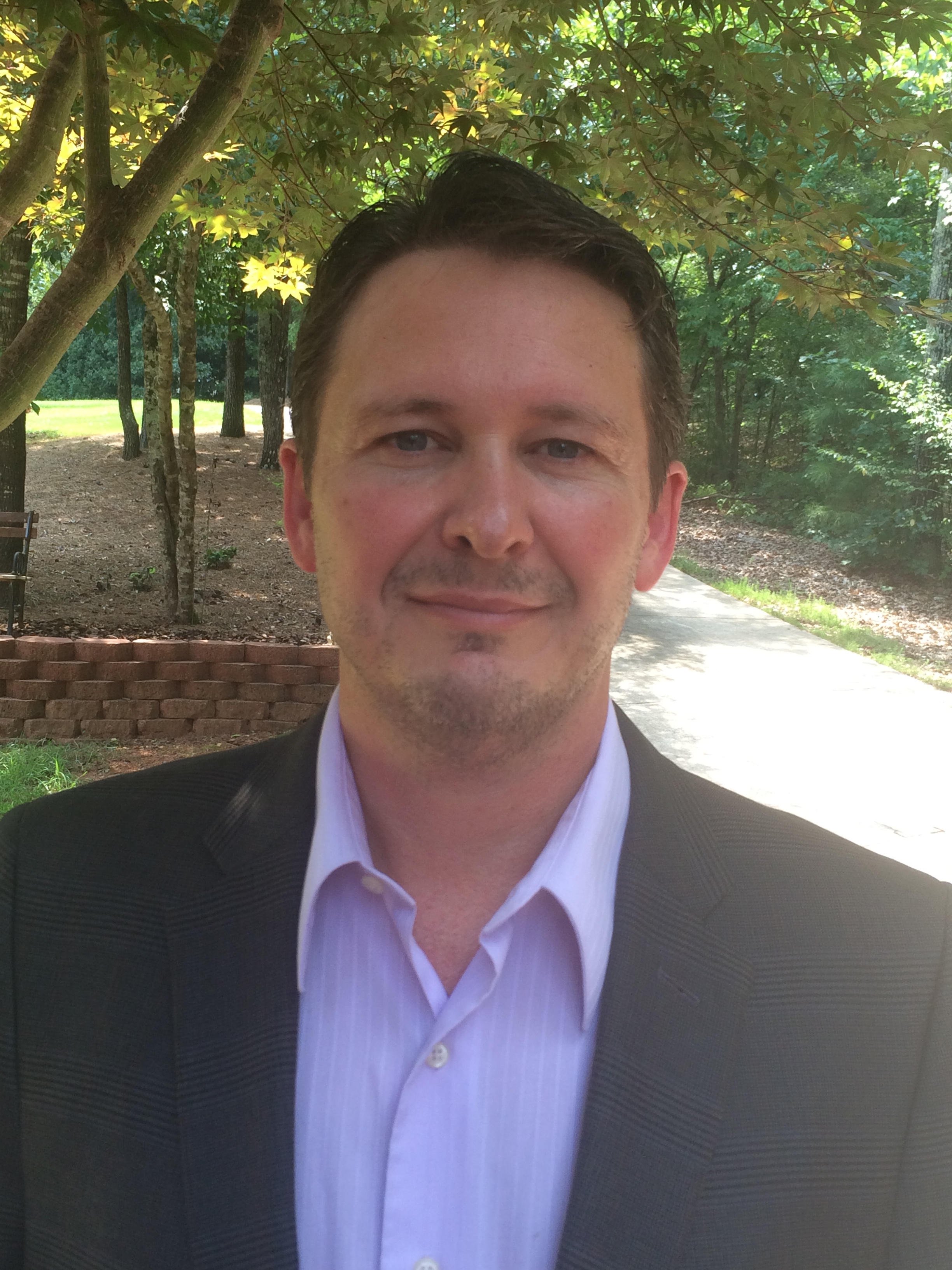 Rod Owen of C.C. Owen Tile Company in Jonesboro, Ga., is both a dedicated NTCA Five-Star Contractor and proactive tile trade spokesman, bringing the news of the benefits of a tile career to area teens. Involvement with local high schools and the annual Construction Education Foundation of Georgia (CEFGA) Career Expo and SkillsUSA competition means he's got a lot to give to teens who are considering their career options. And it pays off for Owen too, in the form of prize new hires that build a strong work force and strengthen his company against turnover. 
Since 2008, Owen has been instrumental in getting tile installation included in the CEFGA Expo, held each spring. The CEFGA Expo is just one portion of the entire CEFGA Skills USA Event, which is an opportunity for trades to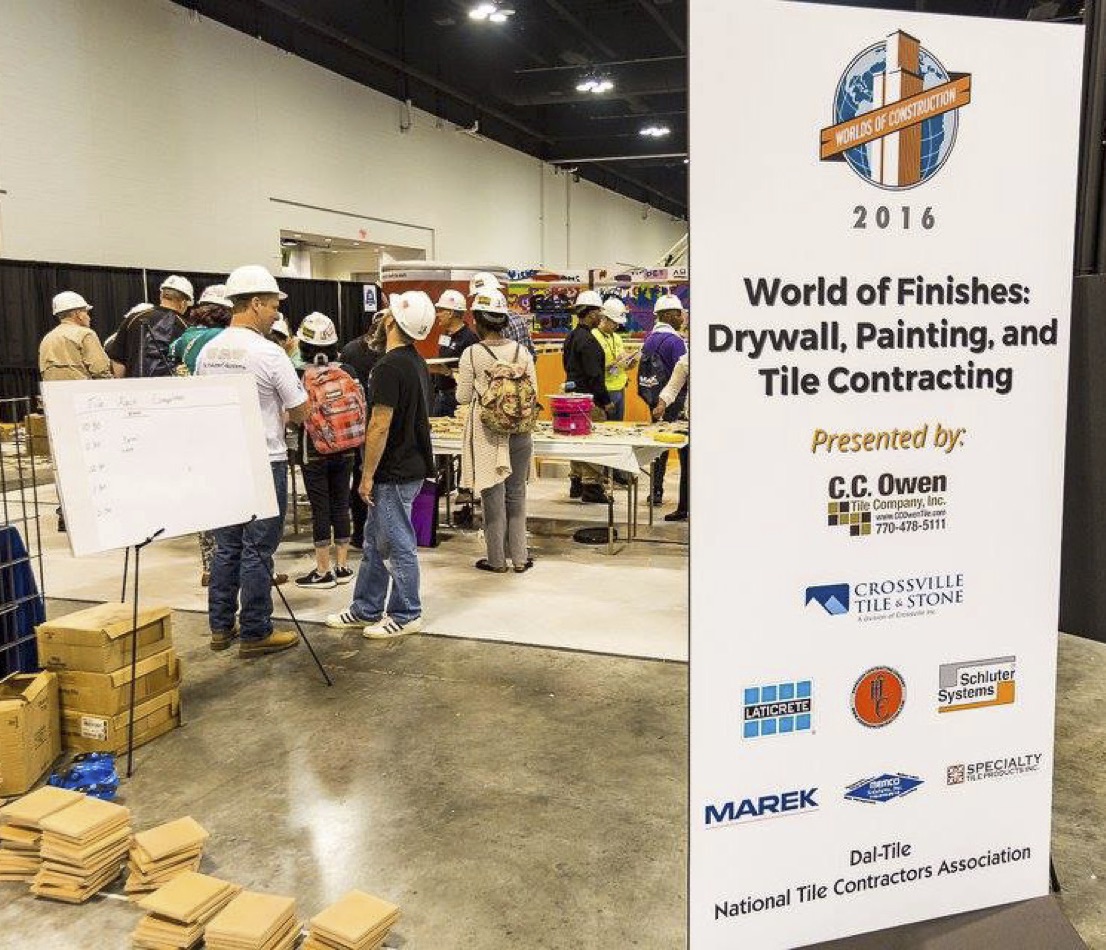 engage with, and educate students in the state of Georgia about the opportunities within the trades. The Skills USA competition tests allows area students to compete in the trade of their choice. Up until a few years ago, tile wasn't part of the curriculum, but Owen, working with the SkillsUSA state and national reps – and garnering industry support – finally got the green light to have a tile competition in the 2017 Georgia SkillsUSA event. Owen then reached out to fellow Georgia-based NTCA Five-Star contractor Woody Sanders of DW Sanders Tile & Stone Contracting, Inc., CTEF's Scott Carothers, and NTCA's Becky Serbin, knowing those individuals would be critical in bringing this goal to fruition. 
After initially competing in 2017, Martin Sanchez of Griffin High School went on to win the top tile prize in the 2018 SkillsUSA competition. And it turned out that he won something much more – a new job at C.C. Owen and an opportunity to participate in the company's five-year apprenticeship program, which utilizes the NTCA University online curriculum, and is approved by the Georgia Department of Labor. Sanchez now has an opportunity to learn a trade – while he earns a living.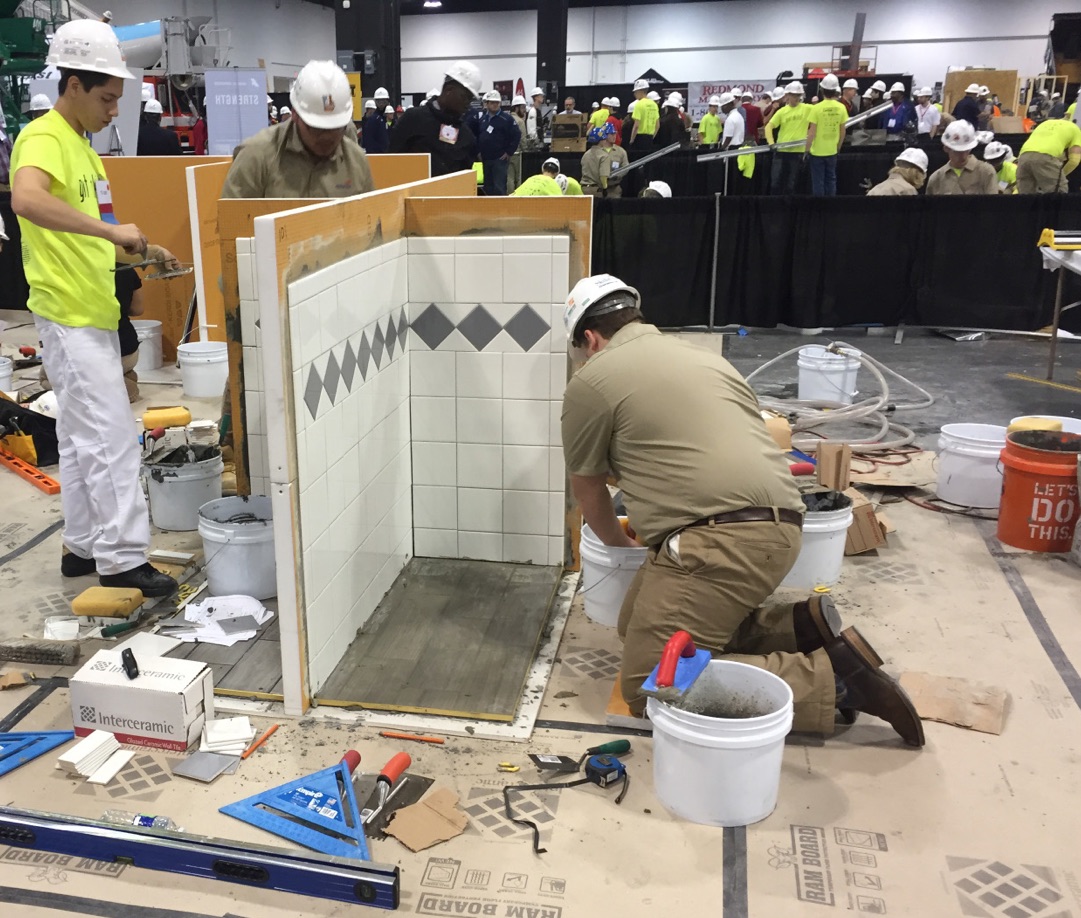 Owen's company sponsors Griffin High School, providing tools and materials to give students the opportunity to do some hands-on tile work. Owen had his eye on Sanchez before he even graduated. That's because he sits on the advisory boards of several area high schools and has developed relationships with construction teachers – relationships that help give him first dibs on promising grads. "We meet once a quarter to let teachers know new trends and what they need to be focusing on, and what do we see their graduating students lacking in," Owen said. "They are now using an aptitude program that helps direct students to what they are good at and applicable fields and careers."
Through Griffin's construction teacher, Walter Preston, Owen met Sanchez when he was a junior. His conversations with Preston about Sanchez's skills and aptitude – plus the dedication and focus Sanchez showed in his SkillsUSA competitions – convinced Owen he would be a viable new hire for his company. Preston also guided Owen to another Griffin graduate – Terry Collier – and both were hired at the same time, last June. 
Both Sanchez and Collier began their apprenticeships in January 2019. "To enroll in our apprenticeship program, one must be an employee for six months," Owen said. "We don't want to begin investing in them if they decide they don't want to do this."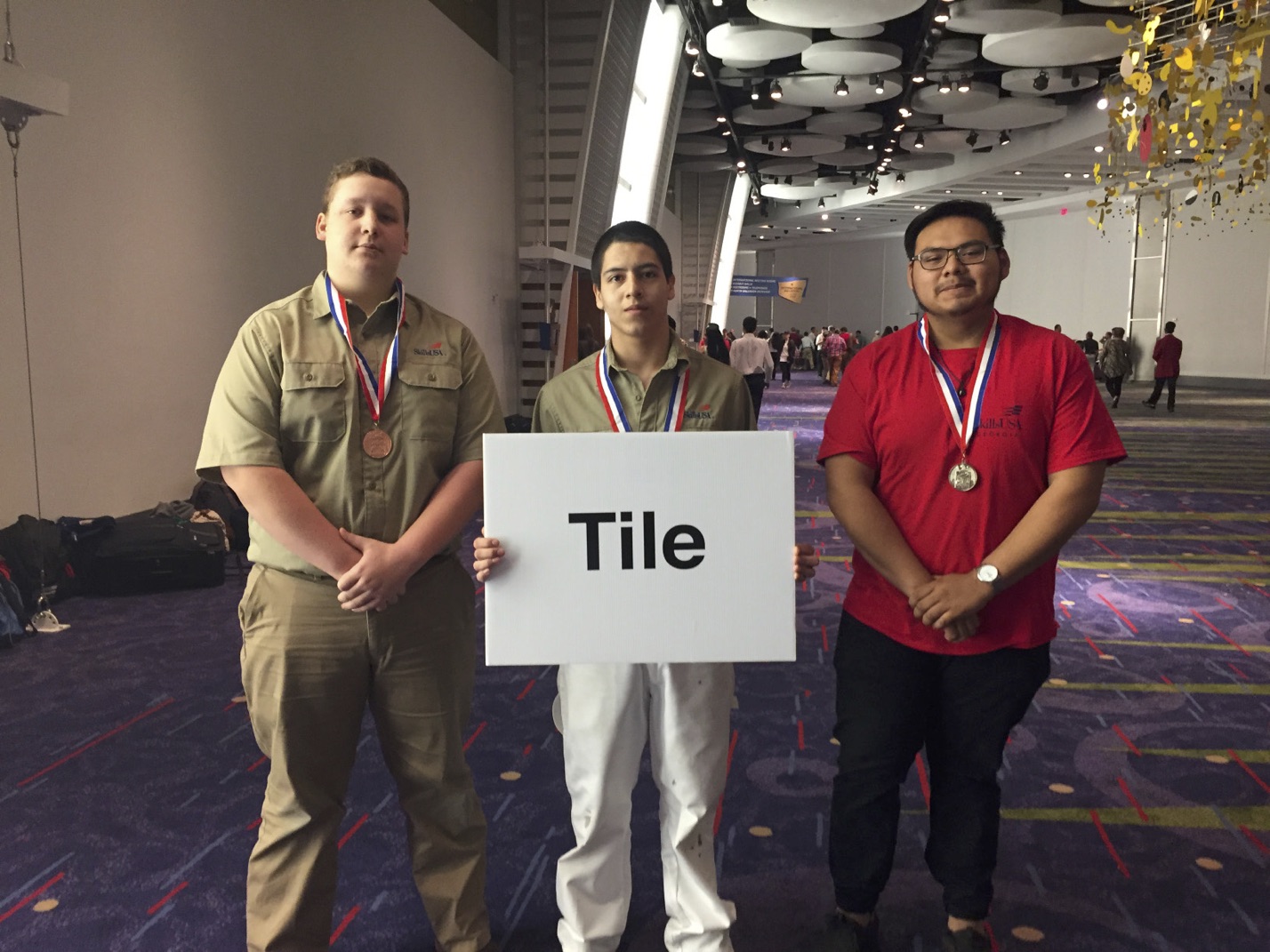 Sanchez and Collier – as well as new hire Oscar Macias, a recent graduate from another area high school – are ambassadors of a sort, going to high school Discovery Days to share their experiences in the tile trade with peers. And Sanchez was on-hand this year at SkillsUSA, sharing his knowledge and experiences with those who are just starting to consider tile as a career. He explained proper tile-setting techniques and discussed what happens day-to-day on the job. "He got to talk to some of the kids – and knew some of them who came out from his high school," Owen said. 
C.C. Owen strictly does commercial work, and employs 30 field personnel. Owens is always on the lookout for high-quality hires, to counter turnover that seems endemic to the trade, and grow his company from within. In addition to good pay and a comprehensive package of benefits, Owen has instituted twice-yearly company outings to foster camaraderie among employees and families. His volunteerism at the high schools and for CEFGA means he keeps giving back to the community, even as the community fuels his crew with fresh new talent.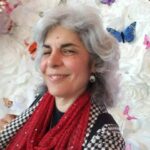 Editorial Director and Senior Writer for TileLetter and TileLetter ARTISAN
Lesley Goddin has been writing and journaling since her first diary at age 11. Her journey has taken her through a career in publishing and publicity, landing her the editor position of TileLetter and its special publications in 2006. Her goal is to educate, inspire, recognize and encourage those in the tile industry -- especially the tile and stone contractor. Other interests include the soft, purring marvels known as cats, labyrinth walking, drumming and percussion, and a range of spiritual, musical and artistic pursuits.