Find the Brand's Products in This Show-and-Share Portal for Creating 3D Models
Crossville has added its products to Sketchup's 3D Warehouse. Based on requests from interior designers, Crossville prioritized the uploading of its collections to this popular portal that is used for the creation of 3D models.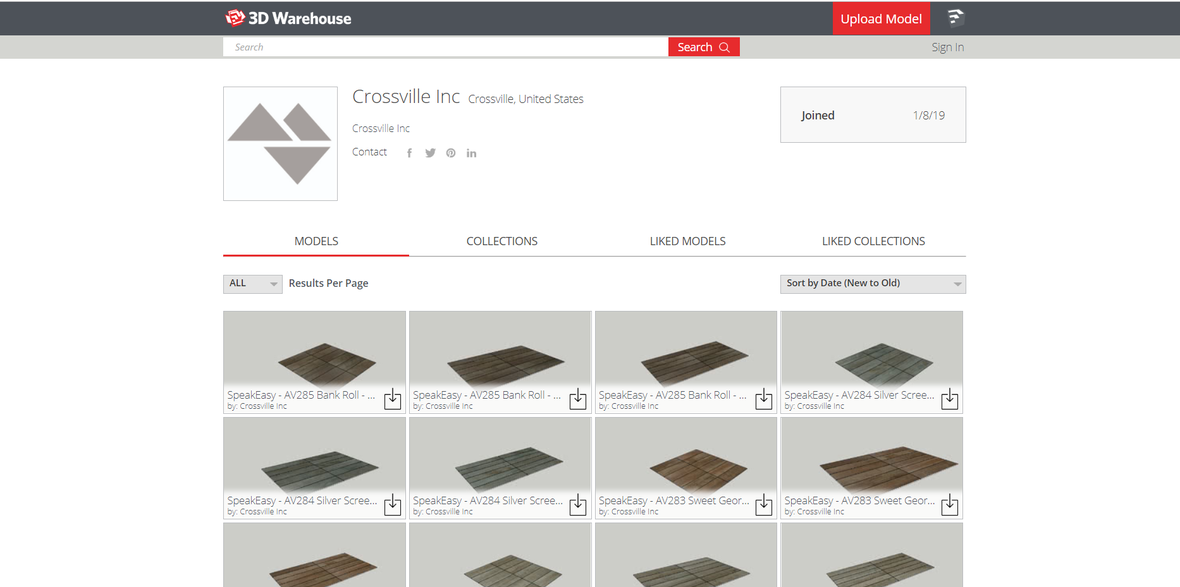 Interior designers and architects often turn to this unique site to create and share three-dimensional models. Now the A&D community can easily incorporate Crossville products into their creations, making it even more simple to select and specify Crossville collections.
Find Crossville on 3D Warehouse by clicking here.
About Crossville, Inc.
Founded in 1986, Crossville Inc. is a U.S.-owned and operated manufacturer of award-winning tile collections for residential and contract applications. Its headquarters and manufacturing facilities are located in Crossville, Tennessee. Crossville, Inc. is a wholly owned subsidiary of Curran Group, a privately held holding company renowned for its core values of family, respect, partnership, integrity, and improvement.
An industry innovator, Crossville is the first U.S. tile manufacturer to achieve the following:
– production of large format tile on site,
– manufacturing of tile with certified recycled content,
– development the Tile Take-Back® Program for recycling fired porcelain tile,
– attaining of certification for waste recycling programs,
– earning of TCNA's Green Squared certification for all of its U.S.-produced tile lines,
– distribution of a complete line of porcelain tile panels (Laminam by Crossville), and
– designation as a net consumer of waste in the domestic tile industry.
For more information on Crossville, visit crossvilleinc.com.