Subtle Striations, Neutral Tone Herald Trends in Tile Design
Crossville, Tennessee – Crossville, Inc. has announced the launch of Java Joint, its latest porcelain tile collection. This domestically-produced line incorporates on-trend hues and sizes to offer designers inventive options to create a range of looks for diverse projects.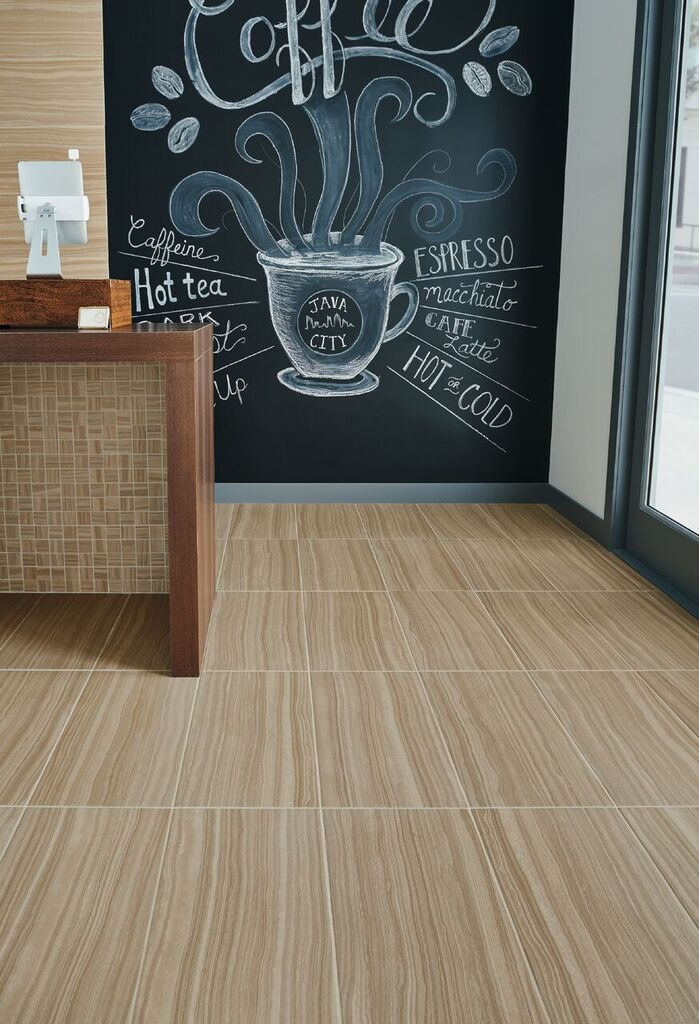 With modern sensibilities, the surface visual of Java Joint features striations of crema and bold neutrals. The striations' linear effect is interpreted in five colors—Two Sugars, House Blend, French Press, Flat White, and Fresh Ground—all offered in an easy-to-clean, unpolished finish. According to Lindsey Waldrep, Crossville's vice president of marketing, linear patterns in tile are on the upswing.
"The soft striations of Java Joint—reminiscent of cappuccinos and espressos—play into the trend while still having a very organic feeling," Waldrep explains. "The result is contemporary as well as approachable."
This unique collection is available in the generous and versatile 12" x 24" field tile format. Bullnose, cove base, and 2" x 2" mosaic options provide an array of solutions to answer project requirements and create fully finished looks.
"Java Joint's calibrated styling keeps it at the perfect price point for a variety of jobs. With the trim and mosaic options, it has the complete package needed for commercial interiors," shares Waldrep.
As with all products produced at Crossville's Tennessee manufacturing facilities, Java Joint is responsibly made in the USA and is Green Squared certified. Java Joint is recommended for interior floors and walls, as well as exterior walls, in commercial and residential settings.
For more information on this collection, visit crossvilleinc.com.