The Ceramic Tile Education Foundation (CTEF) proudly announced that Bradford Denny CTI #1190 has joined CTEF as Executive Director, effective November 1, 2021. 
Most recently, Brad Denny was Vice President of Nichols Tile and Terrazzo in Joelton, Tenn., a family-owned tile contractor business. He has a proven track record of success as a contractor and leader in the National Tile Contractors Association (NTCA), having served there as a board member. He became a Certified Tile Installer (CTI) in January 2016.
In 2021, Denny received the NTCA Tile Person of the Year Award for his volunteerism. He is passionate about the tile industry and the importance of proper tile installation methods and standards. He serves as a respected mentor in the installation community.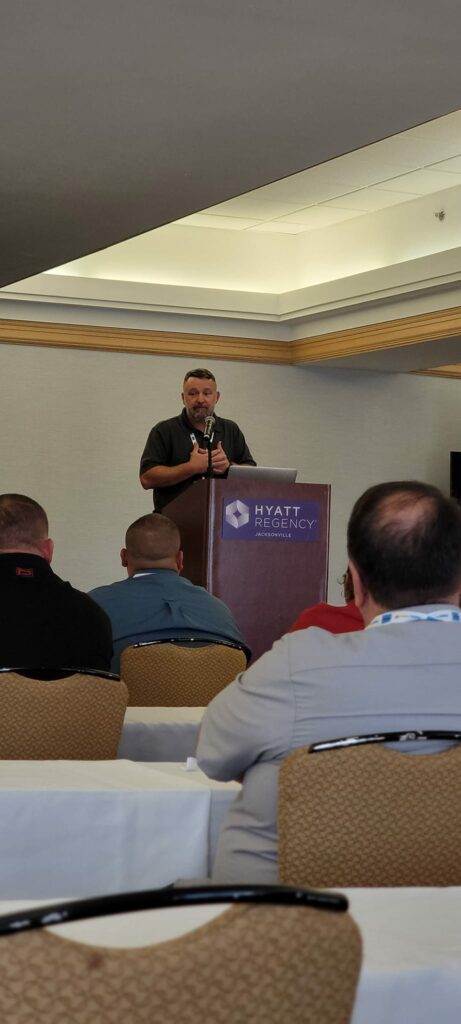 Denny takes on the role that Bart Bettiga, Executive Director of NTCA and member of the CTEF Board of Directors, has played on an interim basis. Bettiga took on this interim role so CTEF could focus on launching certification programs such as the Certified Tile Installer (CTI) and Advanced Certifications for Tile Installers (ACT), and do so in the leanest manner possible with only two full-time staffers: one focused on certification and education, and the other on administration. CTEF has been instrumental in developing and growing industry-recognized tile installation certification in the U.S., as well as offering important education programs that benefit the tile industry.
"It is time the Foundation has dedicated leadership to take CTEF to a new level utilizing all the tools put in place in the past few years," says Bettiga. "We are excited to have found the individual we are confident will make that happen."
As CTEF executive director, Denny will manage CTEF from his home office near Nashville. He will be in regular contact with CTEF volunteers, board members, and CTEF Staff. Scott Carothers, CTEF Director of Certification and Training, will mentor him as he grows the program and trains evaluators. Carothers will continue to lead educational and training classes and programs offered by the Foundation.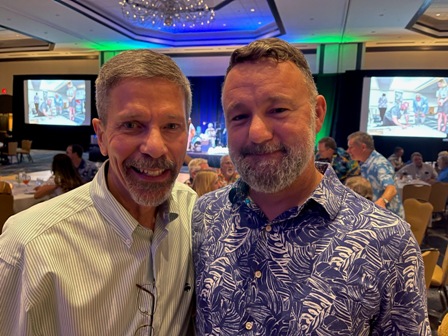 "I am honored to join CTEF as Executive Director, and excited about getting the word out about CTEF programs so we can significantly grow the community of certified installers who respect tile installation methods and standards and enthusiastically promote them with customers and specifiers," Denny said.
Bettiga added, "The lack of qualified and trained tile installers is one of the most significant threats to the growth of the tile industry, and the success of the CTI and ACT certification programs as well as the training courses offered by the CTEF is a vital component to solving this problem. Having a leader like Brad Denny on board is a significant step in building on the mission of CTEF. Please join us in welcoming Brad to CTEF as executive director."