Dallas, TX – January 15, 2021 – Continuously evaluating future and current design trends as part of her role at Daltile, the brand's lead product designer, Laura Grilli, has termed a key trend for 2021 as "Eudaimonia".  Eudaimonia is a Greek word that can be translated as human flourishing.  She describes this as the trend of "Well-Being".  
"Well-Being means first of all being healthy, not only from a physical standpoint, but also from a psychological stand point," said Laura Grilli, lead product designer for Daltile.  "Well-Being is always one of humankind's intrinsic focuses, and after what happened last year, it will be even more so in 2021."
"The trend of Well-Being incorporates many of the principles of Biophilic Design," said Grilli.  "Biophilic Design means establishing close contact with nature, bringing nature inside our homes and offices.  This type of design quite literally starts from the ground up, so selecting the right floor look is fundamental.  Thinking about the tile industry, this is the trend of wood, marble, and stone looks such as those found in Daltile's soon-to-launch new Transio, Enlite, and Perpetuo porcelain tile collections."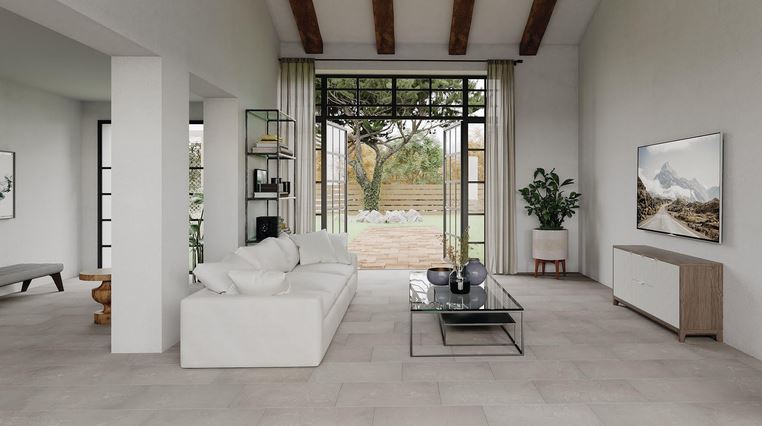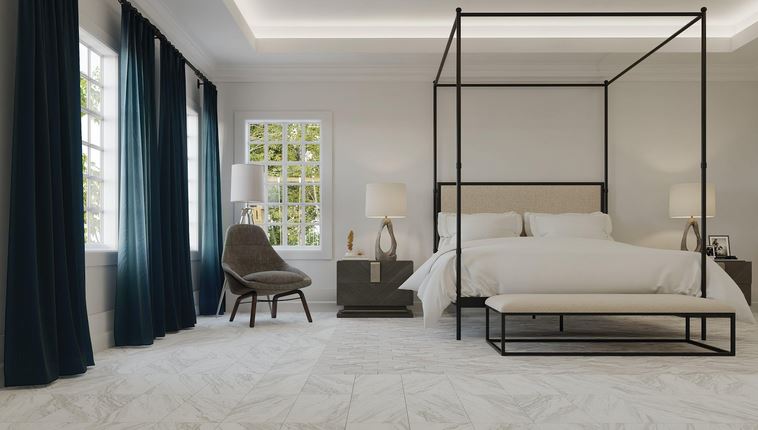 "Daltile's new Perpetuo marble-effect porcelain floor and wall tiles are perfect for transforming bathrooms and bedrooms into spaces dedicated to wellness while serving as a statement of both taste and lifestyle," said Grilli.  "Perpetuo comes in several formats, including a wave structure/texture wall tile that exemplifies the sensory component of Biophilic Design.  We see Biophilic Design quickly growing into a full-sensory experience with soft and tactile materials becoming as important as colors in helping to integrate technology into our homes in a more natural and soothing way."
"Biophilic Design is also the trend that has brought all the green colors that you have seen lately in our industry, such as Daltile's Emerald Green, Key Lime, and Garden Spot," said Grilli.
"Green is the color of growth and health," explained Grilli.  "It is the color of nature and is considered a refreshing and peaceful color.  Green provides restful and secure sensations. It is associated with safety, harmony, stability, and reliability.  It is used to relax, but also to revitalize, balance, and encourage.  Daltile's Emerald Green and Key Lime are definitely two colors that express the power of nature.  Daltile's Emerald Green in particular is a pure green that embodies the possibility of new growth and overcoming negativity; this is a great color accent for entrances in hospitality, commercial, and healthcare spaces.  Next, we have Key Lime that is another re-invigorating green and it pairs well with emerald.  Then we have Daltile's Garden Spot, a more muted green and sort of a neutral green.  Garden Spot promotes serenity and works very well with all other nature-inspired colors like greys and browns."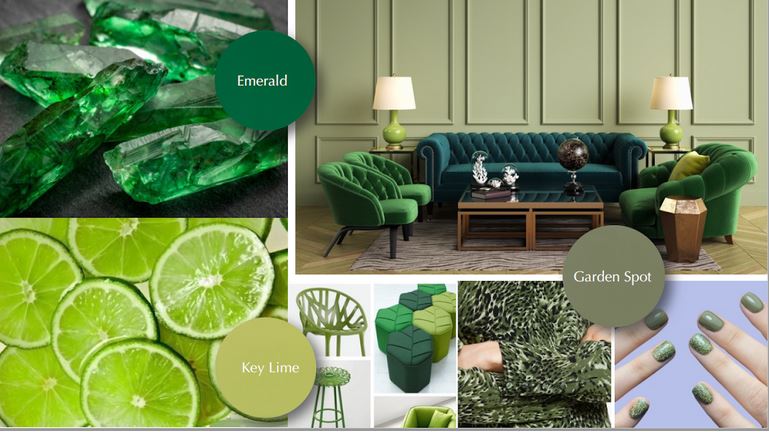 "One of the additional ways in which we will see the trend of Well-Being play out in 2021 is the practice of creating a spa environment at home with calming and relaxing interiors," added Grilli. "This year, you will hear a lot about home being like a sanctuary — a place where you can feel safe, where you can live and work in a calming and comforting way."
"Color is one of the main ways to create this ambiance," said Grilli.  "Pastels from Daltile's Color Wheel collection such as Waterfall, Spa, Biscuit, and Ocean Blue are beautiful pastel colors that symbolize neutrality and create a peaceful, soft, mild atmosphere.  Daltile's Waterfall, a light pastel blue, is the kind of color that will be key for 2021; it is the color of a waterfall, but also the color of morning mist, so it is full of positivity and light and it is like a breath of fresh air.  Daltile's Spa is a color somewhere in between blue and green and is inspired by light sea water, but also by the color of a morning sky.  It is a very versatile color, because it can be used in different color palettes.  It can be relaxing if combined with blues, whites, and beiges, but also playful if paired with pinks, purples, and reds.  Then we have a nice neutral like Daltile's Biscuit that is similar to the color of seashells, and last a brilliant and energizing blue such as Daltile's Ocean Blue."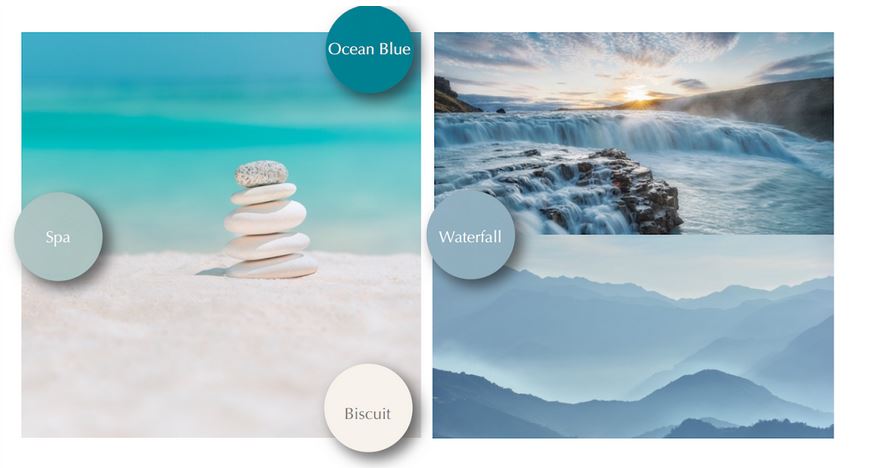 Additional Information
For additional information on Daltile, visit daltile.com.