In early February, Diverzify, Spectra Contract Flooring and ProSpectra Contract Flooring joined forces to form the largest, independent commercial installation business in the world, with a combined revenue of almost $1 billion. Diverzify, a national leader in commercial flooring installation and interior services, and Spectra Contractor Flooring and ProSpectra Contract Flooring, the largest combined commercial flooring contractor in the U.S., will utilize their resources to strengthen partner relationships and provide top-notch customer service.
The Diverzify enterprise, which blends traditional craftsmen service quality with advanced, proprietary technologies to establish a new standard of service for the commercial flooring industry, includes Diverzify+, RD Weis Companies, Floors by Beckers, Lane's Floor Coverings, Collaborative Turnkey Solutions (CTS), Kenny Floor Covering, CCS Floors, Kiefer USA, Select Prefab Solutions (SPS), Flooring Solutions, Epoxy S.I. and Pavilion Floors. Spectra Contract Flooring and ProSpectra Contract Flooring – which provide a full range of commercial flooring installation services, from material selection and specification to project planning, procurement, installation, logistics and maintenance planning – have completed more than 400,000 projects for more than 100,000 customers across the country.
The new company's leadership team, led by Diverzify CEO, Jordan Zmijewski, will be represented by a combination of Diverzify and Spectra/ProSpectra executives. Current president of Spectra Contract Flooring, Jim Pels, will serve as the new COO of Diverzify.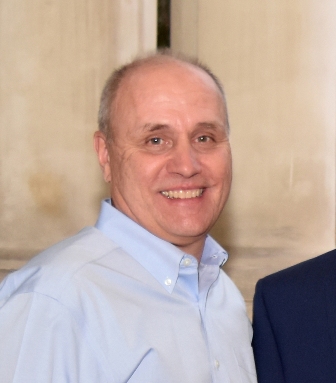 "We are very excited to bring three of the industry leaders together to create an unrivaled selection of service capabilities and deliver greater customer satisfaction and value," Zmijewski said. "Spectra and ProSpectra, with their market presence and strong reputation for progressive, customer-centric service values, are the only businesses capable of completing our vision for a combined, market-leading business."
Spectra Contract Flooring and ProSpectra Contract Flooring, both divisions of Shaw Industries Group, Inc., will continue to operate as individual companies under their current brand names, but will assist Diverzify in offering a better, overall customer experience. "Shaw recognized that it was best for the companies and the market for Spectra and ProSpectra to combine with Diverzify," Pels explained. "Our combined strength will enhance both brands, allowing us to provide better services to our customers.We will take time and absorb best practices from each organization to optimize operations in the long term. In the interim, we will continue to operate as we have to ensure the same customer experience."
The new partnership expands the trio's presence in the U.S., with 52 locations, approximately 5,000 craftsmen, a 300-person sales force and more than 50,000 customers. The new powerhouse generates a brand presence in every major U.S. market.
To balance the entrepreneurial nature of the individual locations with the broad, national vision of the partnership, each company will maintain its original objectives, now with a wider range of services. "We want our businesses to think like entrepreneurs that have access to a network of resources," Pels said.
With such a large national presence, the new entity plans to recruit as many new employees to the flooring industry as possible. "The prominence of our brands and our business size will help draw new talent, but we will also explore other methods and opportunities to attract talent at all levels," Pels said. "We understand that to be the best service provider to our customers, we must strive to be the best employer for our people."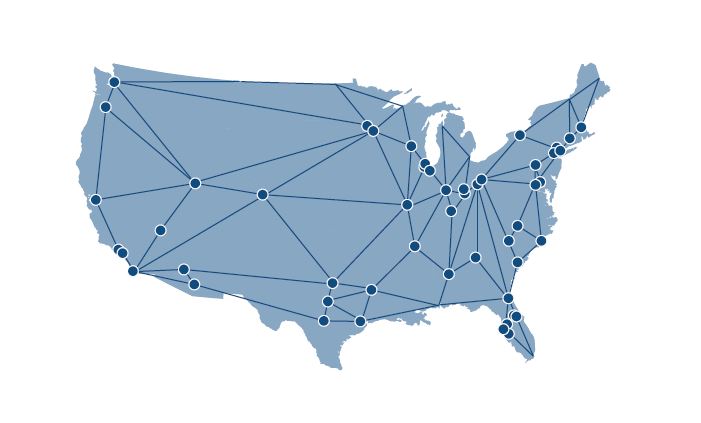 With an experienced team of 5,000 craftspeople, training and education are also a major focus of the newly-formed organization. "A core focus on our business is safety," Pels said. "Our people must have safe conditions to do great work. We support ongoing training, education and certifications among our craftspeople. We want all of our team members to have ample opportunity to grow and excel."
Each of the companies has long-standing relationships with some of the nation's top manufacturers, and work with a broad range of floor covering materials, including carpet, wood, laminate, matting, rugs, LVT, concrete, resilient flooring, waterproof flooring, textile flooring, high-performance flooring, sports flooring, poured flooring, raised floor/modular power/Underfloor air distribution (UFAD), hygienic wall systems, surface care services – as well as tile and stone.
"Tile and stone remain a key material for many of our projects," Pels said.
Since the partnership has opened many new doors, future mergers are also a possibility. "Our goal is to provide the best range of services and capabilities to our customers," Pels said. "If a new partner enhances our ability to serve customers, we will explore opportunities."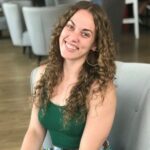 Heather Carter has been covering all aspects of the tile industry for the last eight years. As a multi-platform journalist, she has worked in print, online, social media, video and podcasts.