MARCH 2022, DALLAS, TX | Imaginations ran wild as industry professionals attended their annual market at The International Surface Event (TISE): SURFACES StonExpo/Marmomac |TileExpo this February with intention. The reward for attending was the unimaginable opportunity to source the newest, most innovative products in the industry, to negotiate deals with their business partners and vendors, to learn more on a multitude of industry subjects, and to connect and see old friends. That is exactly what happened at TISE 2022 in Las Vegas this February at the Mandalay Bay as the event experienced a resurgence of industry attendance, exhibits, product displays, and education.

Attendees from 55 countries and from every corner of North America experienced three distinct events in one with a new overall show floor layout, new dedicated event entrances, targeted-by-event education, demonstrations and show features, and an overall incredible product discovery experience as a result. With a highly qualified, powerhouse attendee audience packed with 68% executive management roles, 74%
companies with sales volume over $1 million annually, and 82% active buyers, the attendees came to buy, source, network, and discover what is new, needed, and up-and-coming for their businesses.
SURFACES
"Thanks to Informa, the industry is officially back and open for business!" TISE/SURFACES 2022 was a great show with an amazing buzz of energy and a great deal of business being written. There was so much positive about this show! I loved the flow, the reestablishment of face-to-face interaction, presentations on the main stage and elsewhere. And the CFI Installer of the Year Competition was Amazing!" I can't wait for 2023!" ~ Scott Humphrey, CEO, World Floor Covering Association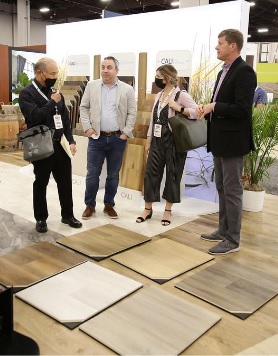 SURFACES offered products from every aspect of residential and commercial sectors of the flooring industry including hardwood, resilient, carpet, rugs, and so much more. This year's market was a discovery for all seeing the return of the Shaw brands combining on the show floor to create a unique and informative experience for attendees (winning SURFACES Best of Booth), wool carpets were celebrated such as the new line Décor by Fabrica, products with the look of herringbone without the installation price noted by celebrity designer Mina Starsiak from HGTV's Good Bones as she presented Karndean Designflooring's new product and trends, the addition of AHF Products brand-new Barnwood Living engineered line produced with Mark Bowe from the Magnolia Network, thousands of product launches from new and returning manufacturers, and so much more. To view the newest products released at TISE 2022, view the TISE 2022 Product & Trends Lookbook.
The Best of SURFACES Awards were presented at TISE 2022, sponsored by Floor Covering News. To view the winning products and exhibitors, visit the TISE Best of Awards page.

TISE Education Seminars presented an entire dedicated SURFACES education track providing detailed flooring-focused programming across three days of the event. Additional SURFACES programming was highlighted on the TISE Live Main Stage such as a feature panel on the installation crisis and a technology session directed
towards retailers minimizing errors and saving costs using visualizer programming.
STONEXPO/MARMOMAC
"TISE 2022 exceeded our expectations. Attendees at the show were truly interested in what was new with stone equipment and supporting supply innovators. It was great to see the re-engagement of the fabrication companies with the industries that support and provide new technologies to make their businesses more profitable. With the inclusion of man- made materials, we are looking forward to an even better show in 2023" ~ Jon Lancto, SESA CEO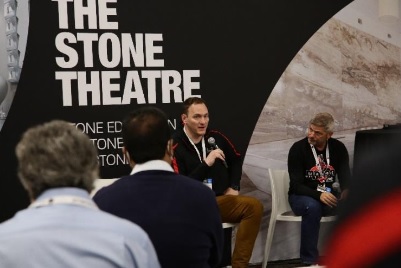 The benefit of attending live markets is to experience the products first-hand and to meet directly with the key people who produce them. StonExpo/ Marmomac's new and increased partnerships expanded the stone exhibits, demonstrations, and educational opportunities at the 2022 event. The Natural Stone Institute rallied the stone industry to expand the stone pavilions both internationally and with natural stone resources. In addition, SESA announced StonExpo as their dedicated annual event for displaying stone equipment and machinery.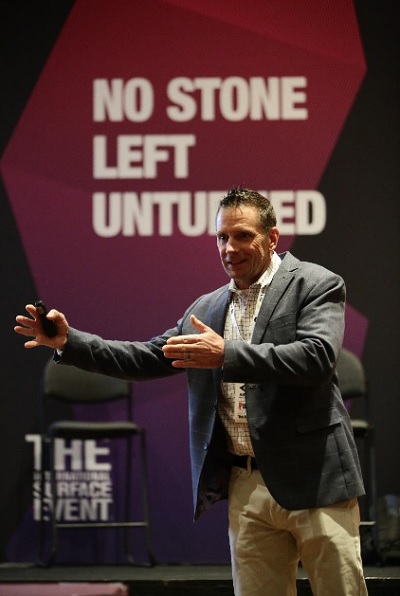 "StonExpo/Marmomac at The International Surface Event provided an arena for stone industry professionals to learn about new product introductions, network with their
peers and attend educational sessions and Marmomac played a leading role in the event, coordinating once again the Marmomac Pavilion and promoting excellence
in the stone industry in the Americas. Thanks to all our Exhibitors!" ~ Marmomac
New at StonExpo/Marmomc for 2022 was the Stone Theatre which offered stone industry education by stone industry professionals right on the show floor. Plus, TISE
Education Seminars presented an entire dedicated StonExpo education track providing detailed stone- focused programming across three days of the event.
And the fan-favorite CAGE demonstrations were packed with presentations by the Stone Fabricator's Alliance.
"So great to see industry friends in an expanded Natural Stone Pavilion! The seminars in the Stone Theatre; awards ceremonies; larger presence of machinery/equipment; and great networking events provided an excellent experience for everyone! 2022 exceeded our expectations and we can't wait until 2023." ~ Jim Hieb, CEO, Natural Stone Institute
The Best of StonExpo Awards were presented at TISE 2022, sponsored by Stone World Magazine. To view the winning products and exhibitors, visit the TISE Best of Awards page.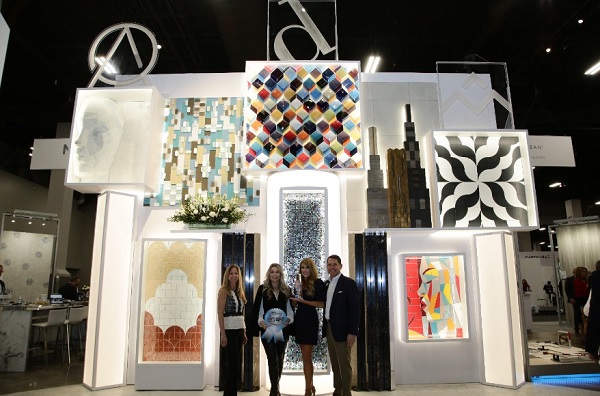 TILEEXPO

"TISE 2022 was a strong show for the National Tile Contractors Association. We signed up a record number of members at this event and this was due to a strong desire by tile and flooring contractors to get together again in person and share ideas and strategies. We are already planning on what we can do bigger and better in 2023." ~ Bart Bettiga, Executive Director, National Tile Contractors Association (NTCA)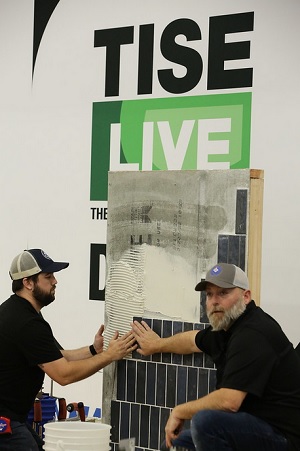 TileExpo dazzled attendees with architectural, innovative, high-tech offerings from ceramic to decorative, stone to wood-looks, and more. Daltile's new Sapphire Status porcelain large format tile caught the eye of judges and won multiple awards. American Olean's Playscapes line, inspired by mid-century modernism, also showcased a lively array of wall tile shapes. View more tile releases in the TISE 2022 Product & Trends Lookbook.

TISE Education Seminars presented an entire dedicated TileExpo education track providing a deep dive into tile programming. The NTCA provided sessions covering skinny, geometric, and large format tile in partnership with celebrity designer Jennifer Farrell and Emser Tile that then crossed over for hands-on demonstration learning on the TISE Live Demo Stage on the show floor.

The Best of TileExpo Awards were presented at TISE 2022, sponsored by Tile Magazine. To view the winning products and exhibitors, visit the TISE Best of Awards page.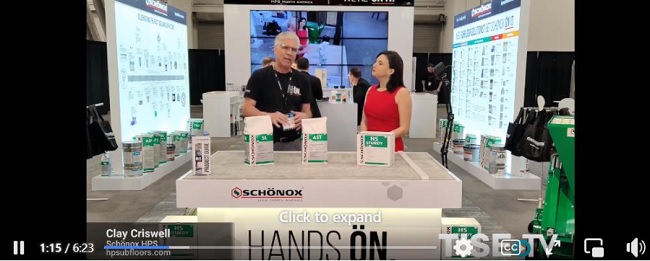 TISE Tv PRODUCT STORIES
TISE Tv by The International Surface Event was on-site capturing product stories to share with the industry. This content is available for the TISE Live Virtual Event | Vegas Edition 2022 hybrid attendees now and will be released this spring via TISE Tv online to the whole industry. Product introductions include stories from Ventiques, FloorForce – a Broadlume Company, Karndean Designflooring, AHF Products, Välinge, Mannington, Daltile, Dixie Group, SCHÖNOX HPS North America, Inc., i4F, and Republic Floor. Follow TISE Tv at www.TISETv.com.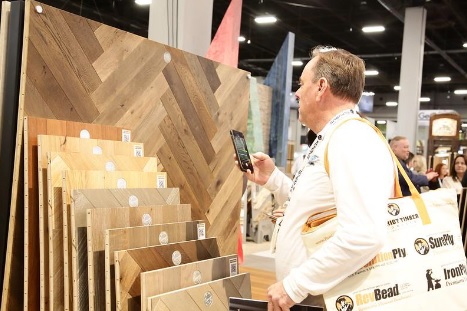 THE 2023 VIEW OF NEXT YEAR'S EVENT
There is so much to look forward to as the TISE team begins to plan out the next upcoming market for January 2023. Watch for updates and news coming to you in the months ahead. Make sure to sign up for the event newsletters and follow the event on social media to stay abreast of all the industry and event news.

For more information on The International Surface Event, visit the website. Save the Date #TISE2023
The International Surface Event (TISE): SURFACES | StonExpo/Marmomac | TileExpo
EXHIBITS 31 January -2 February 2023Information Classification: General
EDUCATION 30 January -2 February 2023
Mandalay Bay Convention Center | Las Vegas USA
---
Article and news release credit to TISE Tv from The International Surface Event (TISE): SURFACES | StonExpo/Marmomac | TileExpo. The TISE TV Network, an extension of the TISE event, streams all unique TV video programming on Facebook
and online at www.TISEtv.com, offering the industry year-round product introductions, live demonstrations, industry news and updates, and virtual and hybrid floor covering, stone and tile shopping and product sourcing event experiences at www.TISElive.com.