Before Nadine Edelstein, of NTCA member company Tile Design by Edelstein, developed a following with her distinctive tile work, her early training was studying molecular and developmental biology. "I was interested in the processes involved in pattern formation in developing organisms," she said.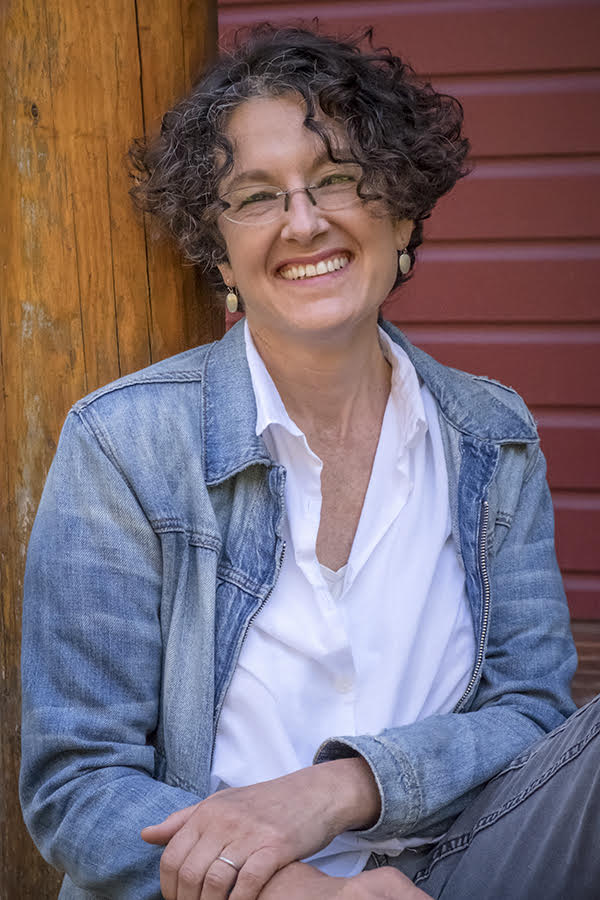 If you've seen any of Edelstein's work, you'd agree that her style – which honors the deep historic roots and cultural significance of this industry – pays homage to organic patterns and processes, transforming them into elegant works of art that serve her clients with functionality, beauty and singularity. 
Vashon, Wash.-based Tile Design by Edelstein offers a trio of services: full-service tile and stone contracting; mosaic art based on mirror, pebble and stone mosaics; and No Tile Left Behind, Edelstein's salvage and repurpose studio. "I do a bit of everything," she explained. "New residential, renovations, small commercial, public art. I am also a mosaic artist and enjoy integrating my work into my installations."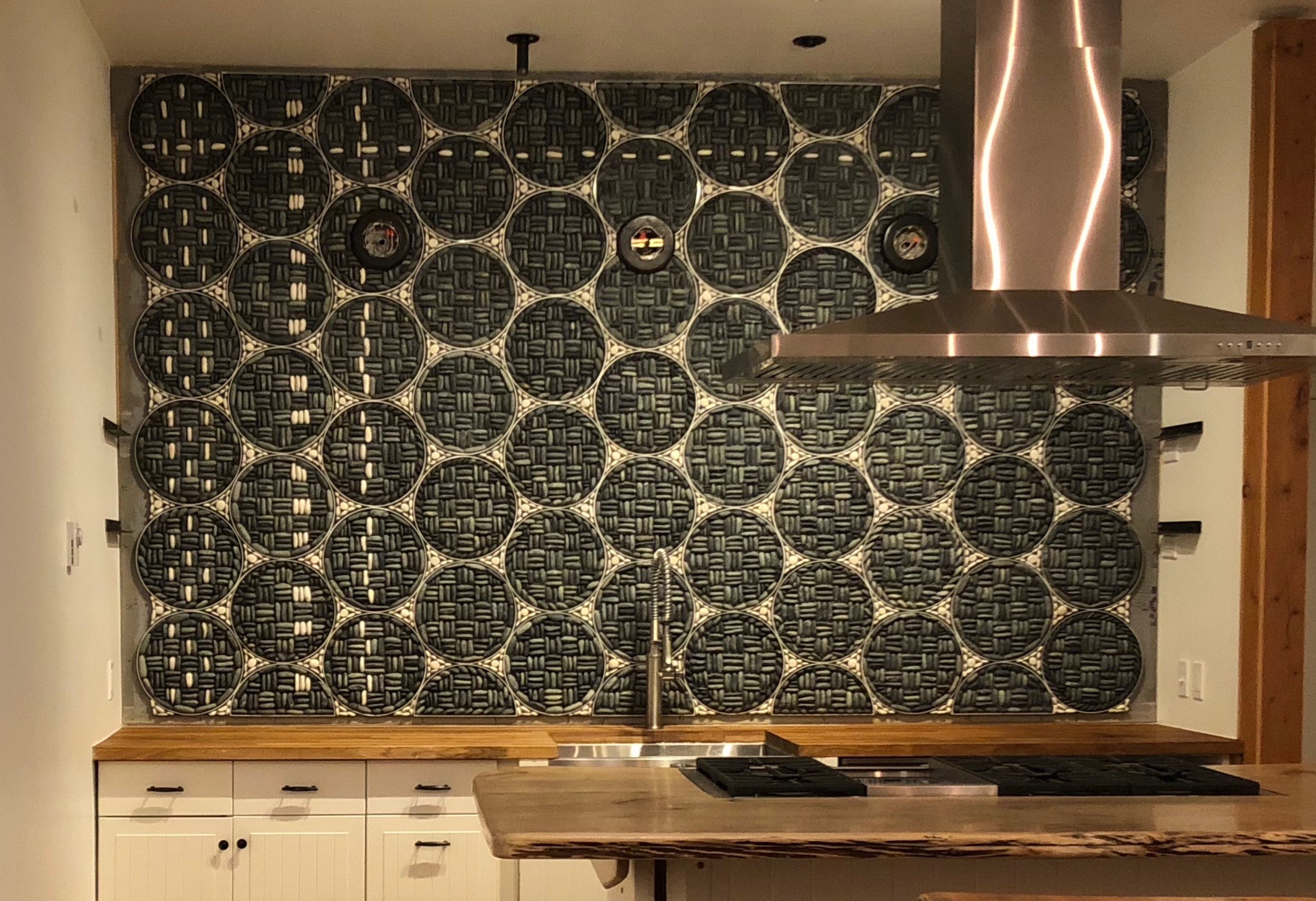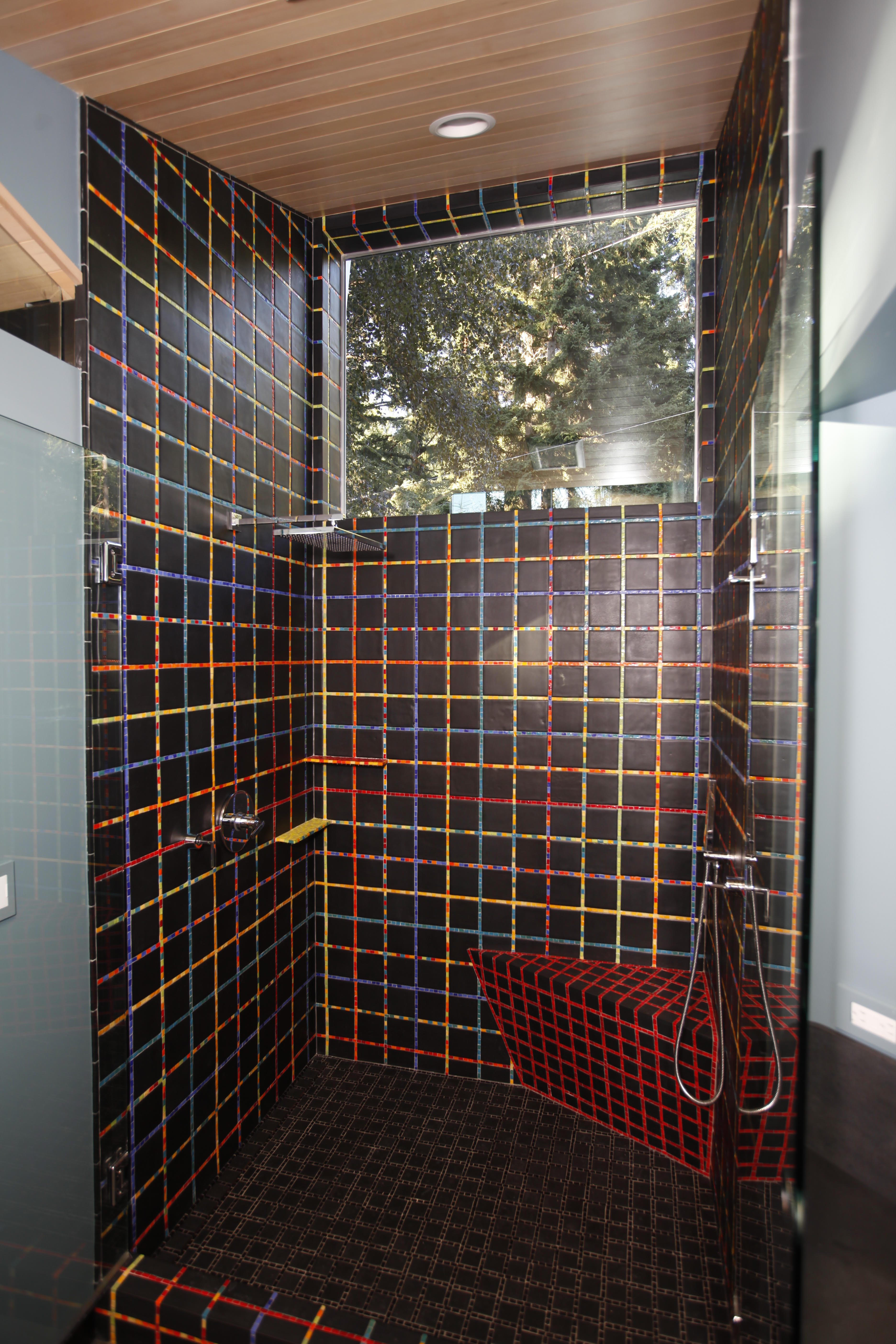 No matter what aspect of the work she is focusing on, Edelstein derives great satisfaction in bringing an idea to life, and loving the various mental and physical aspects of her job – designing, client interaction, problem solving, setting tile and grouting – basically playing with tile. She approaches her "design and installation work with an appreciation for the elegance and economy of the processes of the natural world," she explained. "So I think that my greatest satisfaction comes from those daily occurrences that reveal elegance: finding a solution to a problem, understanding a client's desire (no easy task!), working out the perfect layout, finding the right tool for the job."
A tile contractor for 24 years, Edelstein provides clients with full design, fabrication and installation services. "I am fortunate to be able to design nearly all of my installations, and have had some adventurous clients," she said. "One thing that sets my company apart from others is that I like to collaborate with other tile artists and design custom installations. I have found that clients appreciate working with someone who can design a space while understanding the complexities of the installation process."
Her studio is 100% women-run, with all female assistants. "I am happy to see more women joining this career path, and look forward to a time in the near future where it will not be the novelty that it has been," she said. 
Largely self taught, Edelstein came to NTCA 10 years ago seeking the support of the technical resources to support her knowledge. She also thought NTCA affiliation would help her business stand out. In fact, NTCA has become a "sort of partner" to Edelstein's business over the years. 
"As one must only be licensed and bonded to be a contractor and there are no skill or aptitude prerequisites, having NTCA affiliation has shown my clients that I care about my work," she said. "I have often over the years received excellent tech assistance and solved many installation problems with the help of NTCA staff. Being a member of the NTCA involves me in a larger professional community and this has greatly enhanced my day-to-day life as a sole proprietor in a career that can otherwise feel quite isolated."
An added bonus of NTCA membership for Edelstein is the voucher program. "Yes, it can save money, but more importantly it removes the barrier to trying new products," she said. "That's great for the entire industry."
Edelstein has won a number of awards, including the 2010 TileLetter Residential Mosaic Grand Prize, 2013 Coverings Installation and Design (CID) Award for Residential Stone Design, and 2018 CID Award, Residential Tile Installation. 
Interested in learning more about her work? View her professional profile on Houzz.com and a portfolio on Instagram (@tiledesignbyedelstein).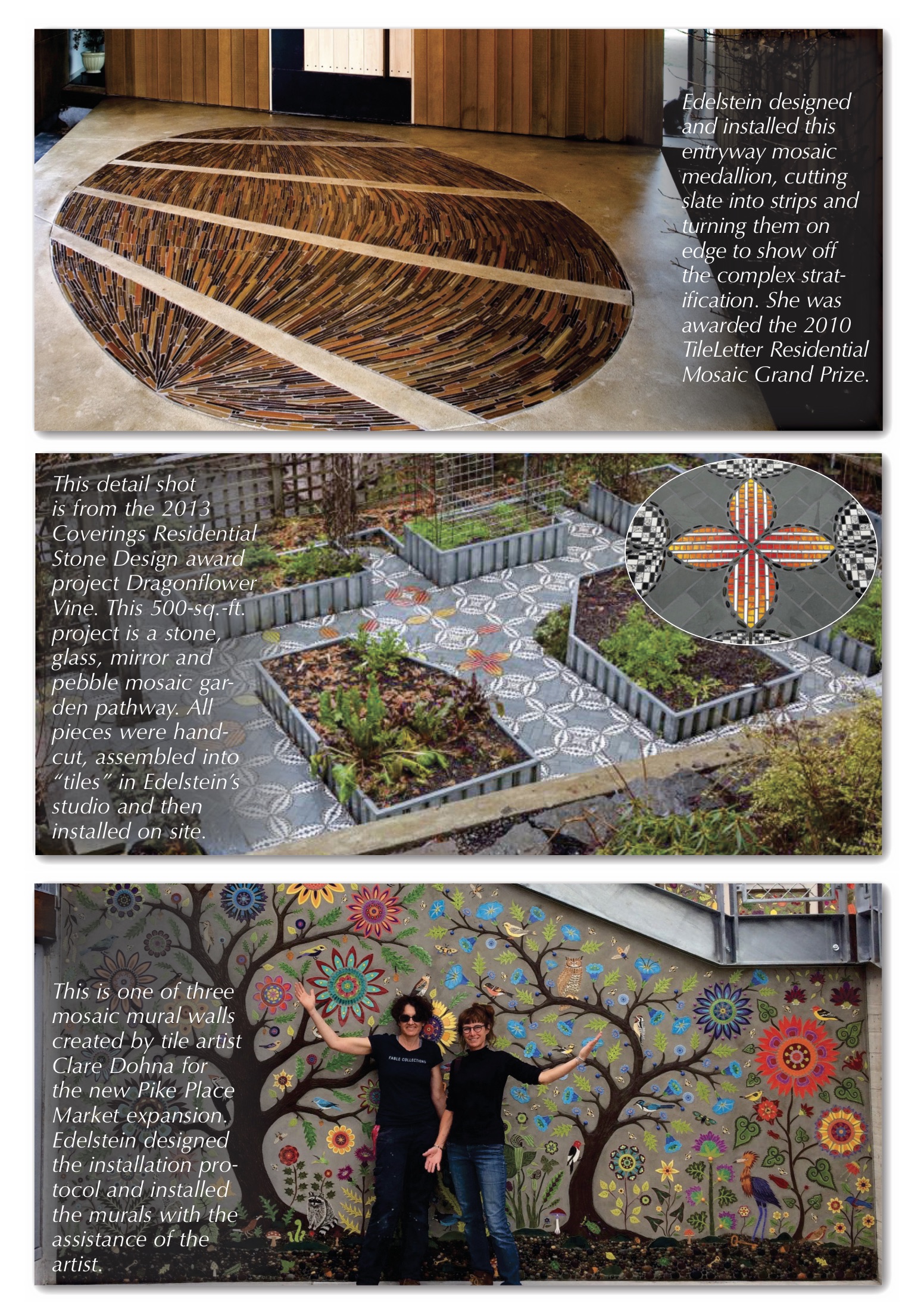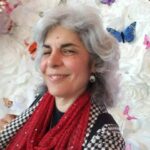 Editorial Director and Senior Writer for TileLetter and TileLetter ARTISAN
Lesley Goddin has been writing and journaling since her first diary at age 11. Her journey has taken her through a career in publishing and publicity, landing her the editor position of TileLetter and its special publications in 2006. Her goal is to educate, inspire, recognize and encourage those in the tile industry -- especially the tile and stone contractor. Other interests include the soft, purring marvels known as cats, labyrinth walking, drumming and percussion, and a range of spiritual, musical and artistic pursuits.