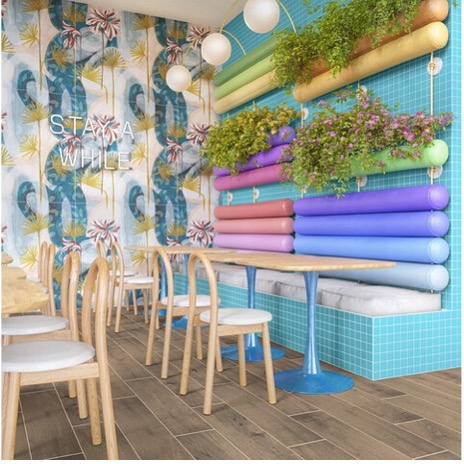 – sponsored content –
Surround yourself with design that reflects your personality, dreams, and motivations. A key to energizing each new day is filling the environments in which we live, work, and play with the colors and styles that bring us the most joy. This will be your guide to creating vibrant, show-stopping spaces with carefully curated interior design trends. This is Daltile's 2023 Trend Report.
Positivity has become one of the most effective antidotes to counteract the pessimism of the last two years and the trend of Elevate Life embodies a bold positivity! Elevate Life celebrates with mood-boosting colors; tactile fabrics; bold patterns; oversized proportions; visuals that are playful, quirky, silly; and objects embedded with positive memories.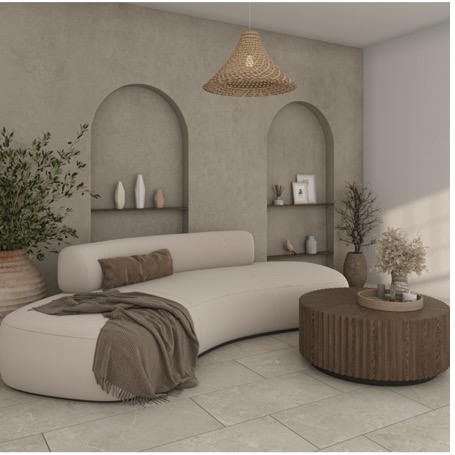 The new interior design trend of Dreamscape is influenced by the desire to escape the demands, disappointments, and pressures of the physical world while finding relaxation, fulfillment, and many times a new identity in the digital world. Dreamy blues, purples, greens, metallics, and black are mixed with geometric shapes, magic eye reverberations, ethereal lighting, and flowing movements.
The trend Seize The Day, embodies the mindset of living in the moment while making space for nostalgia and comforting memories. It is about rediscovering traditional craftsmanship techniques and materials. The color palette of Seize The Day is very earthy, focused on beiges, creams, light browns, and a fabulous terracotta.
The notion of luxury has been changing, refreshing the traditional indicators of splendor. The Essential Luxury trend is about enjoying moments of indulgence in a new way — blending beauty with heritage and pop culture; crafts with high-end technology and sustainability; multi-cultural inspiration with Art Deco and Gothic references.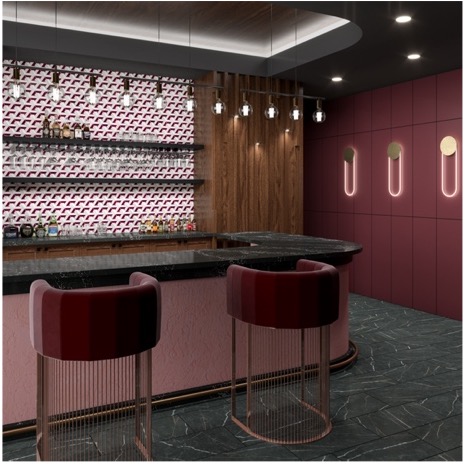 Care and compassion find their voice through the Tender Living mindset that reclaims care to the fullest: care for self, others, and the planet. Tender Living fosters well-being, cocooning, inclusivity, and regeneration — expressing itself through Biophilic Design, multi-sensorial interaction, natural colors, sustainable practices, the beauty of imperfection, and neutral Scandinavian style.
Each trend embodies a special essence of the human experience, providing the opportunity to physically express inner energy. From calm auras to electric vibes, every trend offers a unique representation of internal emotion and individuality. Imagine what's possible with Daltile's 2023 Trend Report!
https://www.daltile.com/Trend-Report