Fila's Full House Cleaning Program, follows CDC guidelines
The CDC defines cleaning and disinfecting:
Cleaning: the removal of germs, dirt and impurities from surfaces. It does not kill germs, but by removing them, it lowers their numbers and the risk of spreading infection.
Disinfecting: using chemicals to kill germs on surfaces. This process does not necessarily clean dirty surfaces or remove germs, but by killing germs on a surface after cleaning, it can further lower the risk of spreading infection.
So, why is cleaning before disinfecting so important?
Because cleaning actually eliminates the habitat where germs and bacteria grow. In fact, dirt on a surface can actually cover up germs, making killing them much more difficult.
FILA CLEAN has a product for every room of the house!

Use CLEANALL SPRAY, KITCHENKARE,
SHOWERCLEAN & SHINE and GROUTRENEW
to keep your house FILA CLEAN.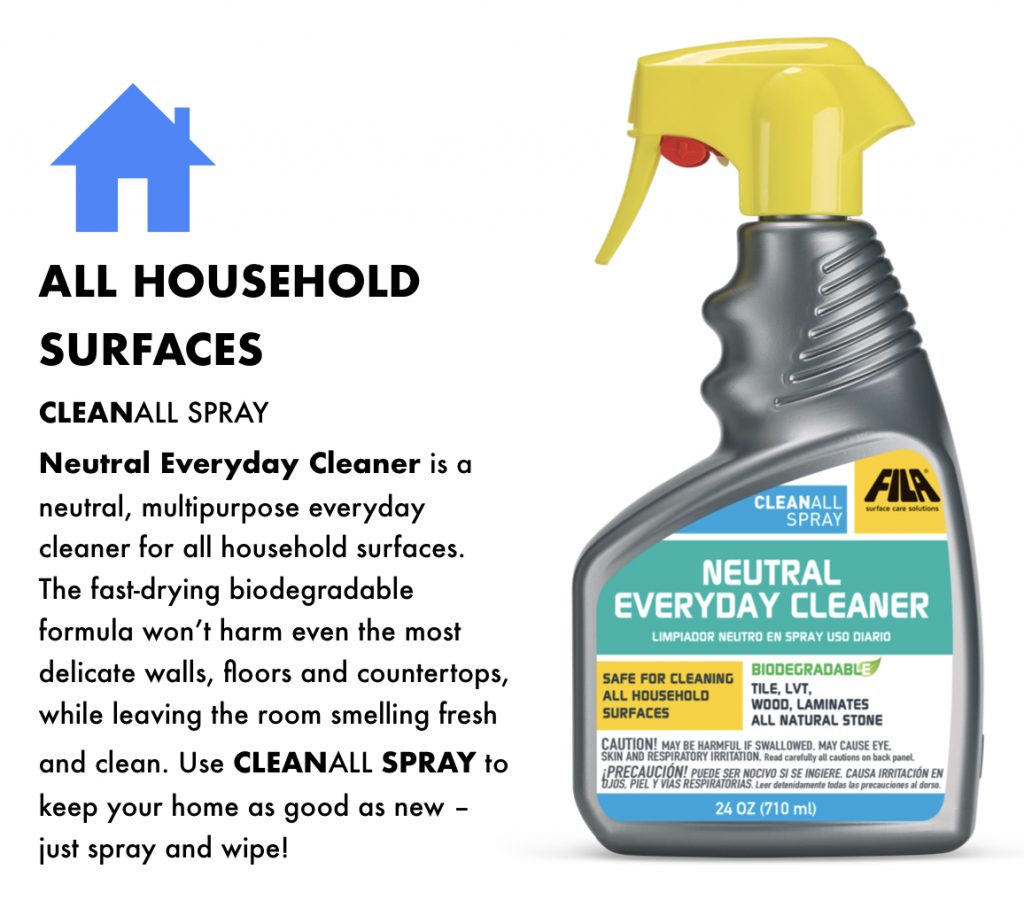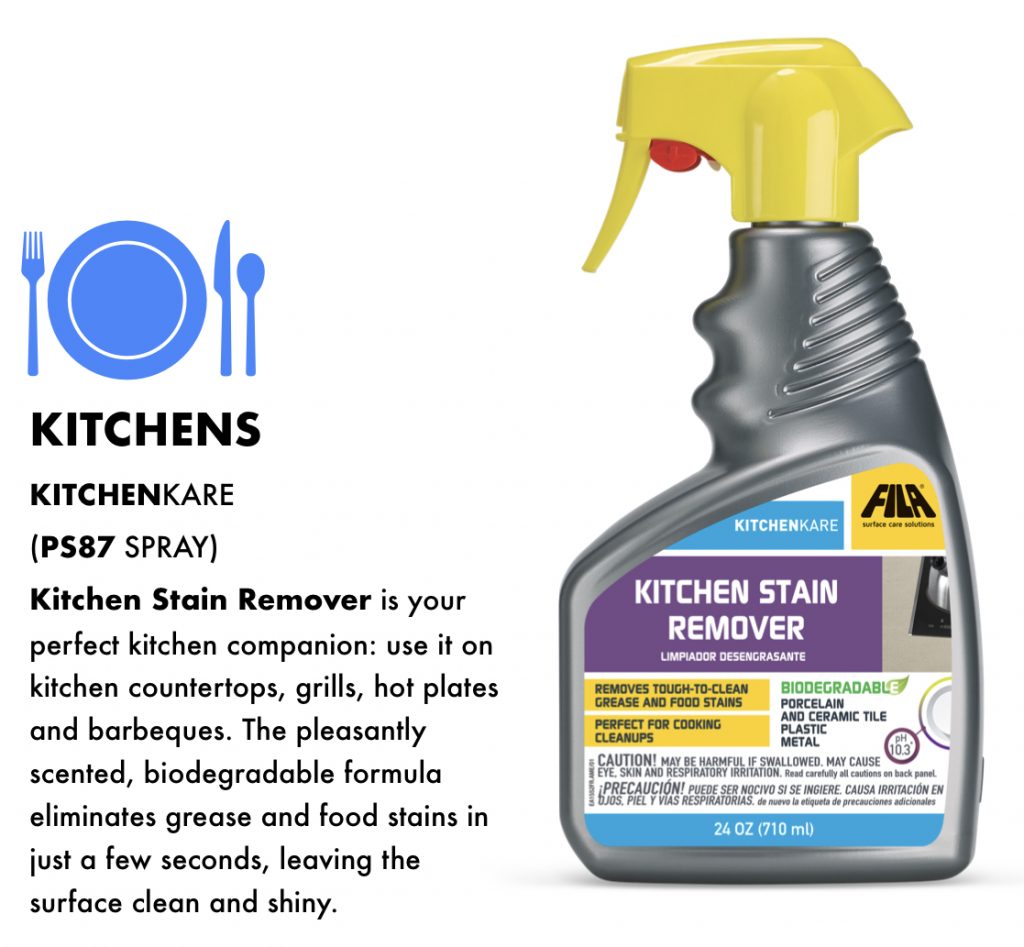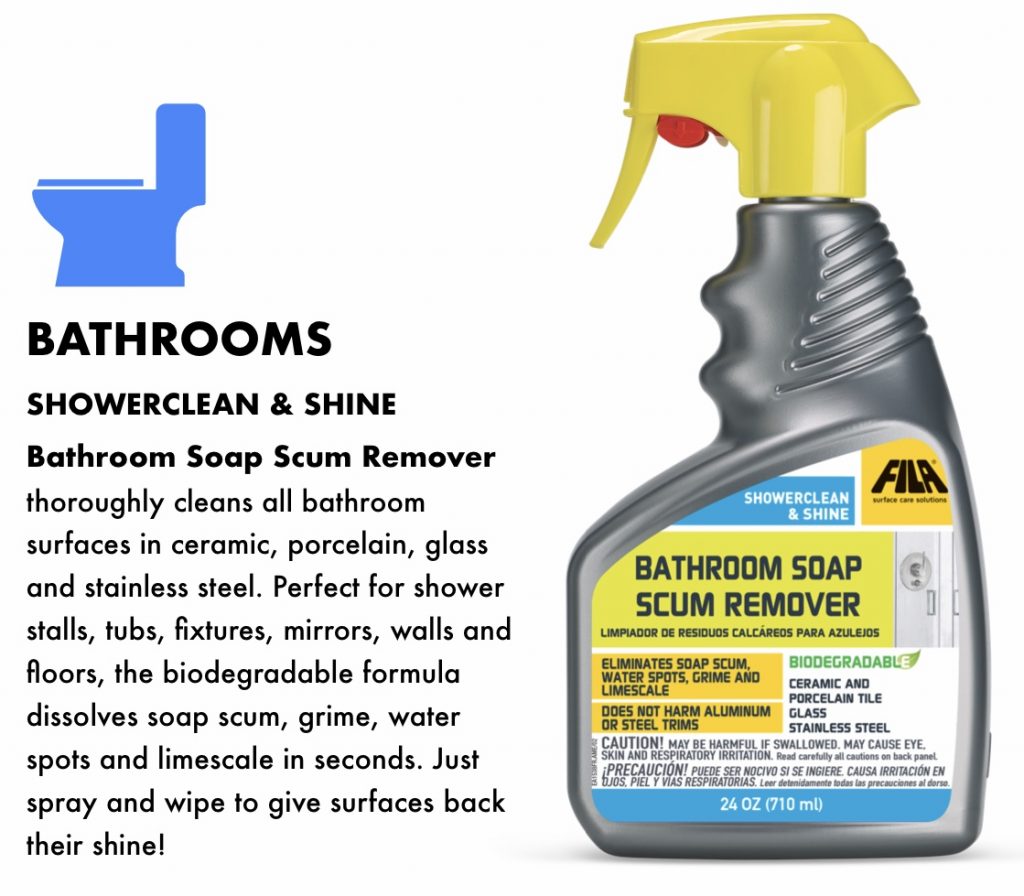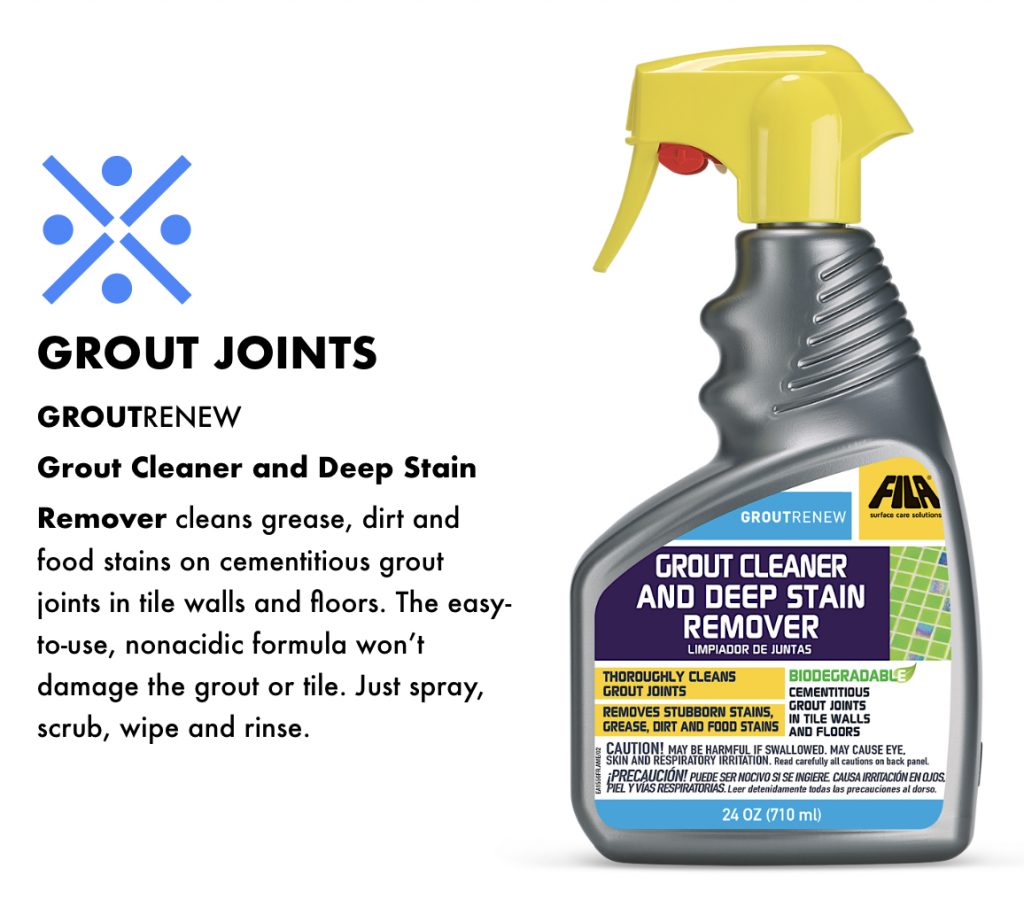 Contact at [email protected],
 call +1 305 513 0708
or just click below to place an order.