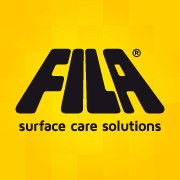 FILA Solutions offers its customers the added value of actually writing specifications for sealing and protecting natural stone and ceramic tile installations when using its product line.
FILA Representatives will be available first hand at Total Solutions Plus in Nashville, TN during the Conferences Table Top Exhibits, Monday, October 28th from 4:30-7:30pm.
"We want to help our customers, whether they're tile manufacturers, contractors, distributors or installers…by providing them with a service that ensures their every installation will perform as specified," stated Mario Parra, Regional Sales Manager at FILA. "Our customers' customers are happy when their product performs as expected. With FILA Products clearly specified, the material will function at optimal level."
FILA offers detailed descriptions of what products must be used as well as the installation instructions. They may include:
General provisions and requirements surrounding codes and standards
Required products based on performance and structural and/or environmental stipulations
Execution procedures on how to do the install and measure its effectiveness.
"These 'prescriptive specs' put the burden on FILA as opposed to the general contractor (or other) to ensure a proper installation," continued Parra. "We want to help prevent errors and miscommunications by all of those involved in a project. A well-written spec is about clarity. The more information you have going into a project, the more clarity you give everyone involved. The difference between success and failure begins at the specification level. That is what we provide with our products and our spec- writing service…success."